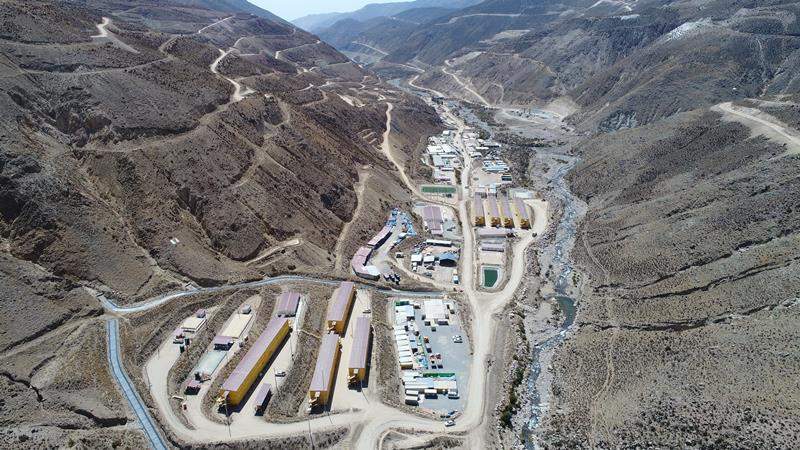 Anglo American had started copper concentrate production at its $5.5bn Quellaveco mine located in the Moquegua region of Peru.
The Quellaveco project, which is near to completion, is due to receive final regulatory clearance for starting commercial operations.
In the first ten years of operation, the project is expected to have an average production of around 300,000 tonnes of copper a year.
Anglo American Quellaveco project leader Tom McCulley said: "First copper production at Quellaveco is a key milestone in our delivery of this world-class asset, on time and on budget."
McCulley said that the first copper concentrate production marks the start of the normal testing period of the processing plant with ore and the ramping up of mining work to demonstrate operations readiness.
Anglo American owns a 60% stake in the project while Mitsubishi holds the remaining 40% interest.
With an operation life of 36 years, Quellaveco is Peru's first mine to deploy autonomous mining equipment, including trucks and drills. It is 100% powered by renewable energy.
According to estimates, the project holds around 8.9 million tonnes of contained copper.
Anglo American Peru CEO Adolfo Heeren said: "Once in full operation, Quellaveco alone will increase Peru's copper production by around 10%, and deliver sustainable benefits for decades to come, including 2,500 direct jobs, the incorporation of local suppliers into our supply chain, the increase of water sources for human consumption and irrigation, digital connectivity, the expansion of agricultural areas, and tax revenues."
Fluor was responsible for the Quellaveco copper project's engineering, procurement and construction management services.