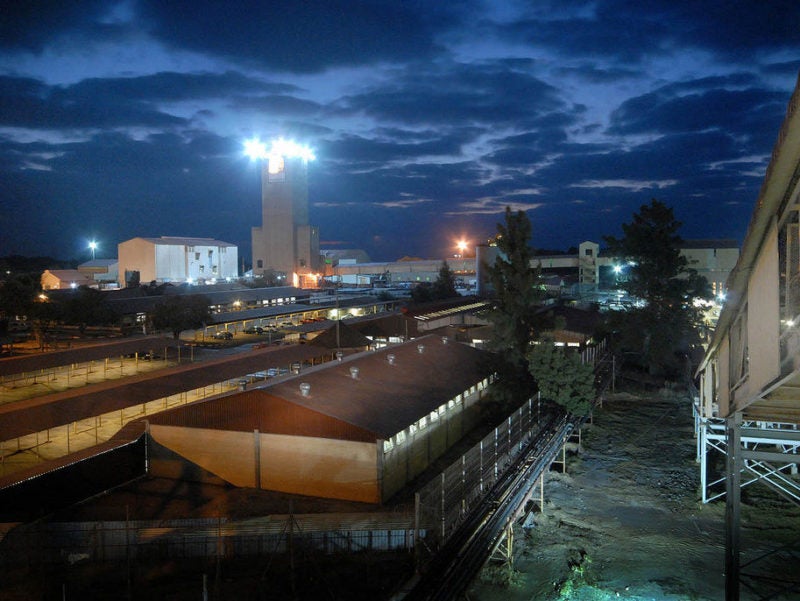 The South African Association of Mineworkers and Construction Union (AMCU) has escalated its strike action against Sibanye-Stillwater, giving the company a week to deliver higher wages and improved safety conditions, or face secondary strike action that union president Joseph Mathunjwa claims will "put [the] mining sector into a standstill".
The AMCU has been on strike against Sibanye-Stillwater since last November arguing first that its gold employees, and later its platinum group metals workers, were being underpaid and exposed to unsafe working conditions.
The union rejected a wage deal struck between Sibanye-Stillwater and other trade unions that guaranteed a pay rise of R700 ($49.55) a month, instead demanding an increase of R1,000 ($70.79) a month, while over a third of the 58 deaths in South African mines took place at Sibanye-Stillwater operations in the first eight months of 2018.
Over 15,000 members of the AMCU have downed tools, with resulting losses in production, coupled with a string of fatal accidents at Sibanye-Stillwater's operations in the country expected to cost the company R1bn ($70.7m).
In response, Sibanye-Stillwater CEO Neal Froneman announced that the company would consider cutting around 6,600 jobs at its operations, a move that has prompted further threats from the AMCU, as well as calls for investors to divest from Sibanye-Stillwater.
"The notice [of job cuts] is clearly nothing but a strategy to target AMCU and its endeavours to enhance the working conditions of black mineworkers and communities," said the AMCU in a statement. "When one takes stock of the true cost of Froneman's failed plans to break the AMCU strike up to now, it becomes clear that this war is not about money. Rather, Froneman is using apartheid-style tactics to attack the very core of social justice, namely the campaign for the economic emancipation of the working class."
However, the AMCU has been accused of violence during its strike that has made Sibanye-Stillwater unwilling to compromise. According to the company, seven people have died since the strike began, with AMCU members accused of assaulting workers belonging to other unions, and reports that a family of one such worker was trapped inside a burning building set alight by AMCU members.
The AMCU has denied all accusations of violence.
These accusations, combined with the union's increasingly hostile public tone, have driven away some of its members and reduced popular support for its cause. The National Union of Mineworkers (NUM), UASA and Solidarity, the groups who agreed a new wage deal with Sibanye-Stillwater in November, now claim to represent 68% of South African mineworkers, their numbers swelling with disillusioned former AMCU members.
The three other unions have distanced themselves from the AMCU's actions, while emphasising their own opposition to Sibanye-Stillwater's proposed job cuts.
"UASA and other unions signed a wage agreement at Sibanye-Stillwater which saw their members return to work while AMCU chose to prolong the strike in an attempt to attain the promises they had made to members, leaving its members without salaries for the past three months," said UASA spokesperson Stanford Mazhindu. "Other AMCU members jumped ship to join other unions, a fact AMCU has refuted as falsification of membership numbers.
"With South Africa's unemployment sitting at a staggering 27%, it does not take much to realise we need to save as many jobs as we can."