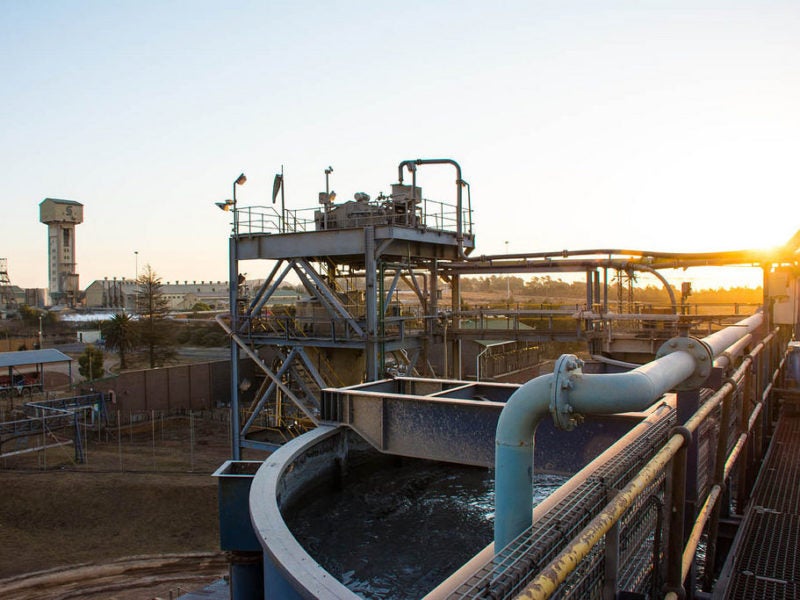 The Association of Mineworkers and Construction Union (AMCU) has declared that it will begin secondary strike action against Sibanye-Stillwater's platinum operations following nine weeks of industrial action against the company's gold projects.
AMCU president Joseph Mathunjwa called for strike action against the company's gold mines on 21 November, after the union and company failed to reach an agreement over new wages and safety precautions for workers. The AMCU has claimed that an entry-level platinum miner can expect to earn 40% more than an entry-level gold miner, and aimed to reduce this disparity through strikes.
The AMCU is now expanding its action to target Sibanye-Stillwater's PGM (platinum group metals) operations, where the union has greater influence. The majority of workers employed at the company's gold operations are members of the National Union of Mineworkers (NUM), Solidarity and UASA trade unions, enabling Sibanye-Stillwater to successfully negotiate new wage deals with the majority of its gold employees, and continue work despite the AMCU strike.
However, the AMCU claims to have 12,500 of the 17,400 workers permanently employed in Sibanye-Stillwater's platinum operations on its membership roll. While Sibanye-Stillwater estimates this figure to be lower, at around 9,744, the action poses a significant threat to the miner's production.
"Although not surprising, the notice for a secondary strike at our South African PGM  operations in Rustenburg is disappointing, as all stakeholders will be negatively affected, but more so those employees who will be exposed to the no work, no pay principle," said Sibanye-Stillwater CEO Neal Froneman in a statement.
"Our South African PGM operations have been preparing for this outcome and as such have strike contingency plans in place to minimise the possible impact of a strike and our US PGM operations with their high exposure to a rampant palladium price continue to provide welcome diversification and support through the strike."
In December, Sibanye-Stillwater accused the striking workers of acting illegally in an attempt to force them to return to work, but a South African court ruled in favour of the union, concluding that its strike was legal.
However, the strike has been marred by violence, with AMCU supporters accused of assaulting members of other unions who are not involved in the strike, as well as shooting dead a member of the NUM. Sibanye-Stillwater cancelled night shifts at its mines in the wake of the violence to protect non-striking workers, further impeding production at its operations.
"We reiterate that the wage agreement we reached with the unions representing the majority of our employees employed at our gold operations is fair and final and will not be amended by AMCU's demands or threats," said Froneman.
Mining Technology's Mining Safety content is supported by USA mining safety specialists Carroll Technologies Group.