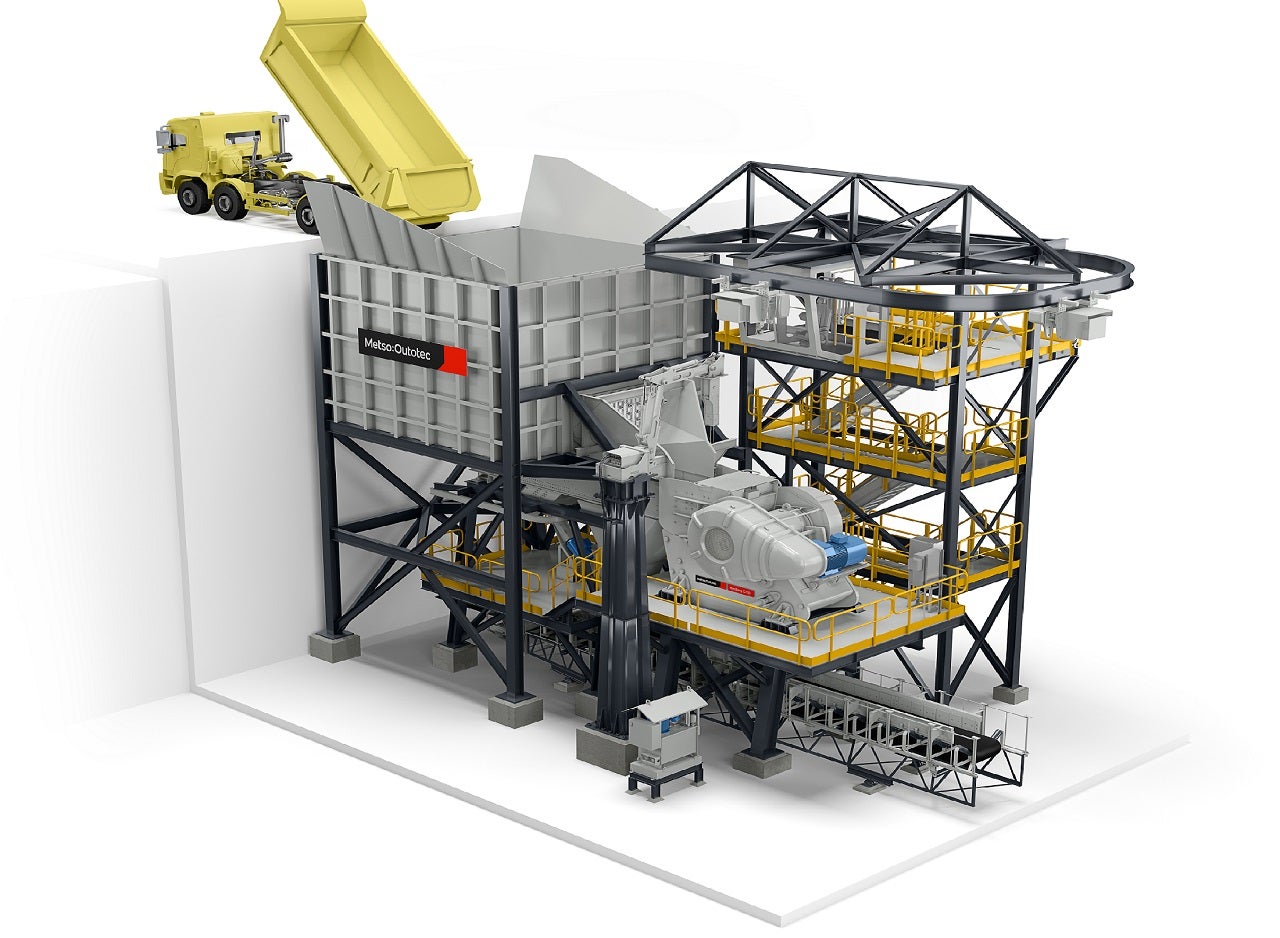 Canada-based Amarillo Gold has chosen Metso Outotec's FIT Station, a crushing and screening solution, for its Posse Gold mining project in the state of Goiás in central Brazil.
The open-pit gold mining project, located on the Mara Rosa gold property, is planned to start commercial production by the end of 2022.
Intended to provide significant savings of resources and time to mining operations, the modular FIT Station crushing and screening solution will have a capacity of 540t/h of ROM with an average production of 102.000Oz of gold/year for Posse Gold mining project.
Metso Outotec crushing vice-president Guillaume Lambert said: "Metso Outotec's sustainable FIT crushing stations are a good fit with this objective, as they are designed for CAPEX reduction and shorter lead times, with ease of installation and maintenance."
The FIT Station comprises crushers, vibrating feeders and screens, as well as conveyors and related structures and other equipment.
Estimated to hold gold resources of approximately 1.2 million ounces, the Posse Gold project covers an area of approximately 2,552ha. It comprises three mining concessions and multiple exploration leases near the Posse gold property.
Amarillo Gold country manager Arão Portugal said: "Amarillo Gold has a strong social licence to operate in the Mara Rosa property where the Posse Gold project is located. Our aim is to build a modern, sustainable mining operation, and Metso Outotec's FIT Station fulfils our ambitious targets for the process."
Over an estimated mine life of ten years, the Posse open-pit mine is expected to produce 84,000 ounces (oz) of gold a year.