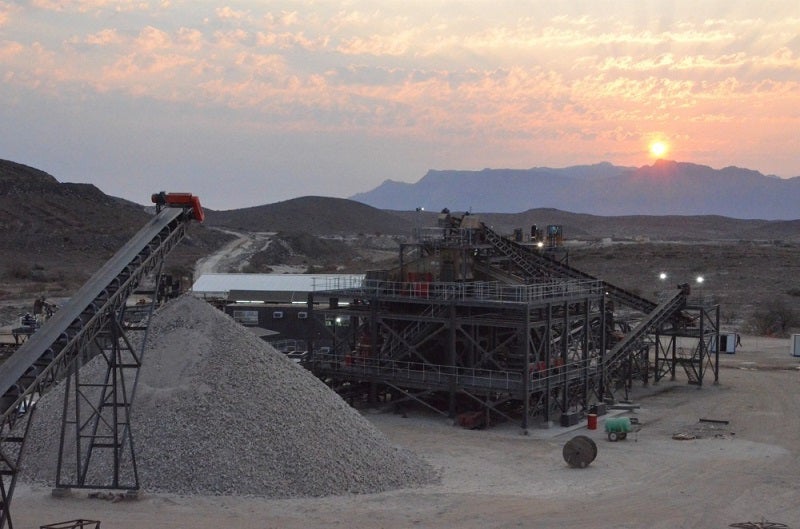 AfriTin Mining has produced first tin concentrate at its flagship Uis Tin Mine in Namibia after completing the Phase I Pilot Plant last month.
The company will now focus on production ramp-up at the plant to reach the planned capacity of 500,000tpa of ore.
By the end of the year, the plant will be capable of producing nearly 60t of tin concentrate a month.
AfriTin Mining CEO Anthony Viljoen said: "The support received from the Namibian government and the community of Uis has proven invaluable and contributed to getting the project to the point it is at today.
"Having produced first tin concentrate, concluded an offtake agreement and secured a working capital facility for the ramp-up phase of the Pilot Plant, AfriTin is on track to create the first revenue-generating, conflict-free asset in our portfolio."
In a separate development, AfriTin concluded a one-year offtake agreement with Thailand Smelting and Refining (Thaisarco) for tin concentrate produced at the Uis Tin Mine.
Under the terms of the agreement, the company will be able to sell its tin concentrate to Thaisarco and generate revenue for the next 12 months with an option to extend the contract.
Thaisarco managing director Andrew Davies said: "We are delighted to support AfriTin with a new offtake agreement for responsibly sourced tin concentrates. These concentrates will be smelted and processed into quality tin ingots, granules, solder, high purity products and powders."
The key terms of the offtake agreement state that the produced concentrate will be shipped to Thaisarco in Phuket, Thailand from the port of Walvis Bay.
AfriTin will receive a payment from Thaisarco on the basis of actual tin content in the concentrate per its analysis at the lowest LME price, less treatment and impurity charges.
Last October, AfriTin signed an agreement to purchase the entire issued share capital of Tantalum Investment (TI) from Jan Jonathan Serfontein.
In April last year, the company signed a memorandum of understanding (MoU) with Switzerland-based firm MRI Trading (MRI) for an artisanal buying operation for tin concentrate in Namibia.