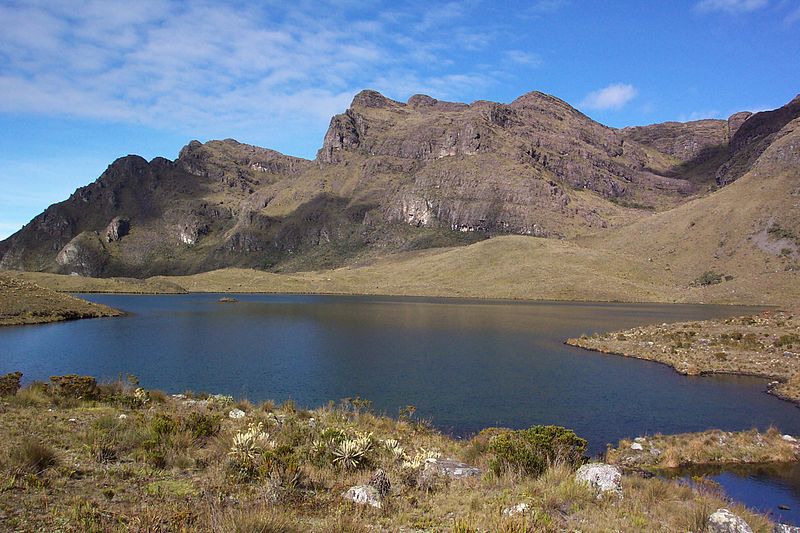 Around 50,000 people are believed to have taken to the streets of Bucaramanga, the capital of Colombian department Santander, to protest a proposed $1.2bn gold mine over fears that the project will damage the local environment.
The proposed Soto Norte gold project is owned by Sociedad Minera de Santander (Minesa), of which the United Arab Emirates is the majority stakeholder. The operation would be the largest underground gold mine in Colombia, with a production target of over nine million ounces over 20 years. Minesa is investing considerably in the project, which it claims will generate $2bn through taxes and royalties, and contribute around $900m to Colombian GDP.
However, the project has faced criticism for its potential environmental impacts, with Colombian officials currently considering whether to award the project an environmental permit. The proposed site is near the Páramo de Santurbán, a region of tundra within the Andes Mountains where mining has been banned since 2011. The area provides a source of water to more than two million local people.
Minesa has had to demonstrate that the Soto Norte project would not infringe on the protected lands as part of the permit application. While Minesa claims that its mine will not encroach into the páramo, having signed a pledge in 2017 to respect the boundaries of the region, the Colombian Constitution Court claims that local people were not involved in the process to define the boundaries of the region, casting doubt as to whether the company will actually stay off vulnerable land.
The Autoridad Nacional de Licencias Ambientales (ANLA), the Colombian body responsible for awarding environmental permits, has also raised questions about a number of Minesa's proposed construction and management techniques, including the use of explosives and how the company plans to deal with potentially radioactive waste material at the site. In 2017, the ANLA called for more information from Minesa about how it plans to construct the mine, and said that the company would have to make 83 changes to its plans to receive a permit.
The company has taken a number of preventative steps to reduce the environmental impact of the project, such as a project that planted 88,000 new trees in the region. But these initiatives have done little to turn public opinion in favour of the mine.
The project's reputation has not been helped by the leak of a video earlier this year in which Minesa CEO Santiago Urdinola appeared to dismiss the opinions of local people and governments, saying that the project could go ahead as long as "Bogotá feels it's fine".
Local sentiment against the mine is so strong that the provincial government allowed public employees to leave work to participate in the protests, which called for Minesa to leave the area completely.