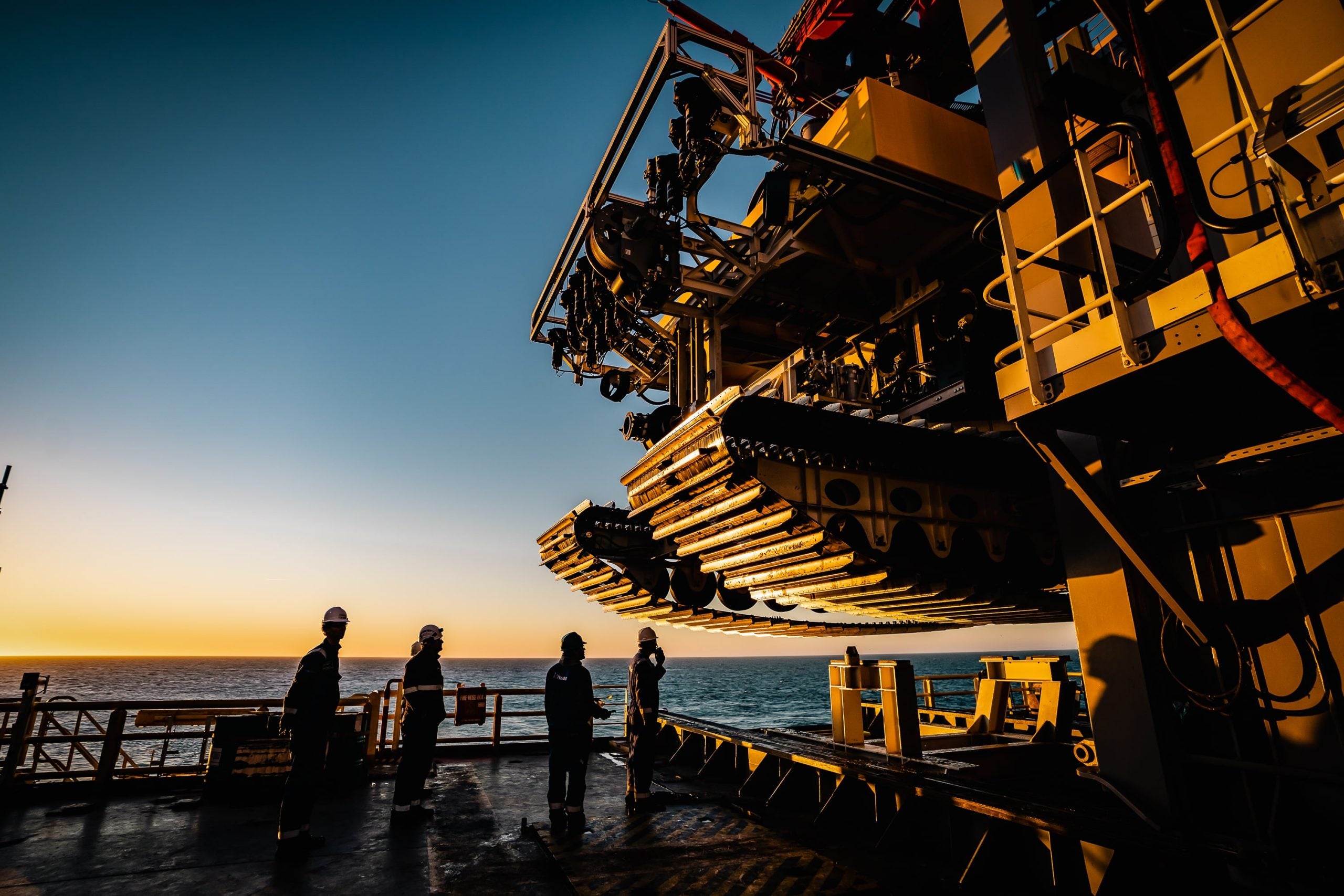 In July 2021, the International Seabed Authority (ISA) triggered the "two-year rule", a formal commitment to finalise legislation for all forms of deep-sea mining within two years. Now, 18 months later, the ISA's deadline looms large, and progress remains slow; given the nature of the deep-sea our understanding of large swathes of the ocean remains limited. Many are calling for a more comprehensive understanding of the complexity of this environment before deep-sea mining is permitted.
Companies that have started seafloor mining have already encountered difficulties. Earlier this year, Greenpeace released a video reportedly showing a mining vessel belonging to The Metals Company spilling sediment into the ocean from one of their vessels, demonstrating the challenges associated with mining in this environment.
This month, academics from the University of Exeter and Greenpeace Research Laboratories authored a paper on the potential impacts which deep-sea mining could have on cetaceans, aquatic mammals including whales, dolphins and porpoises. The paper calls for a more complete understanding of the potential impacts of deep-sea mining before any new legislation is passed.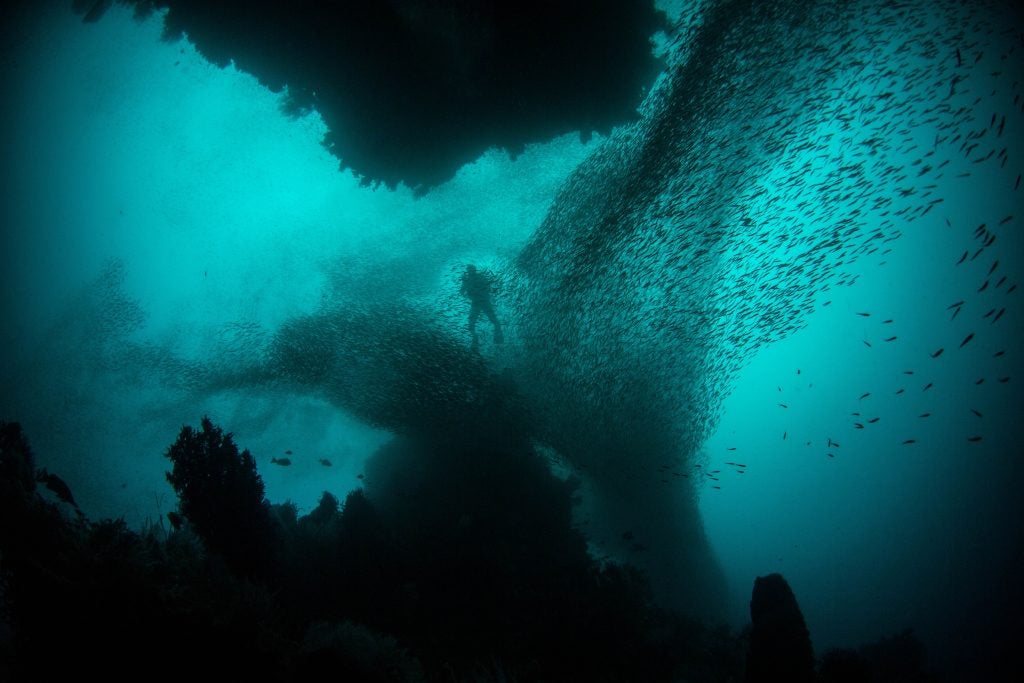 Dr Kirsten Thompson, a population biologist at the University of Exeter and an author of the study on the potential impacts of deep-sea mining, is aware of these risks, and the challenges facing mining companies in the future.
Florence Jones: What kind of damage could deep-sea mining bring to the habitat of cetaceans?
Kirsten Thompson: From what we know about deep sea mining we know that it's an industry that most likely happen over quite a big area, and we know that there are going to be collecting vehicles down on the seabed which are going to be moving the seabed.
All of the materials will be pumped to the surface, and there is some type of de-watering that happens as well. So most likely they're going to create some noise the levels of which and the frequency ranges of which we don't know yet. They'll also be some sediment plumes that will go into the water column… and then they'll be more light and extra shipping in that area. The scale of all of this is really unknown.
How well do you
really

know your competitors?

Access the most comprehensive Company Profiles on the market, powered by GlobalData. Save hours of research. Gain competitive edge.
Company Profile – free sample
Thank you!
Your download email will arrive shortly
Not ready to buy yet? Download a free sample
We are confident about the unique quality of our Company Profiles. However, we want you to make the most beneficial decision for your business, so we offer a free sample that you can download by submitting the below form
By GlobalData
In terms of cetaceans we also don't really know what the impact will be. I think probably the most concerning effect from the point of view of a cetacean might be noise, given that we know from other industrial activities the noise can be a real problem for certain species.
Most deep-sea mining is proposed to take place in the Clarion-Clipperton zone in the Pacific Ocean. What is it about this part of the ocean that attracts these mammals?
We also don't know what they're doing there, so some of these offshore areas are very challenging to study. It's very expensive to carry out dedicated surveys for cetaceans in those areas… so when we carried out our study, it was really just a preliminary look at what kind of freely available data can you find that records cetaceans in in this Clarion-Clipperton zone.
We have no idea of the importance of this habitat for these species at all or what they might be doing there. It's likely that there are certain species that will use this habitat for feeding such as some of the deep divers, like beaked whales … but without further studies we really can't indicate the importance of the Clarion-Clipperton zone until we know what species are doing there and how key that habitat is.
For other species, like humpback whales, we know that they traverse these areas when they're migrating and using those areas.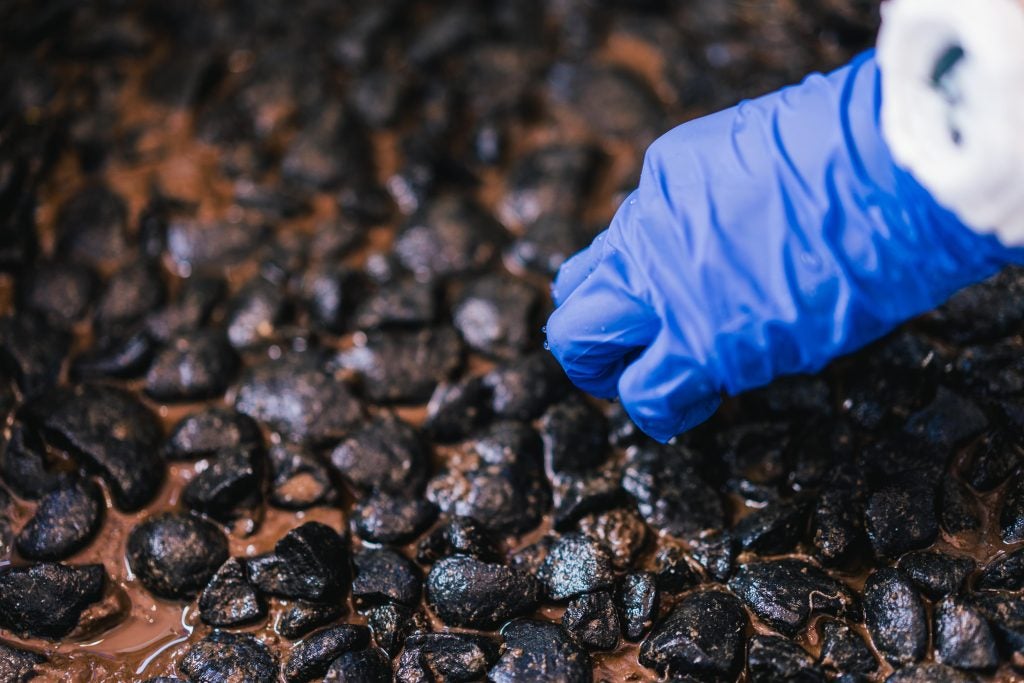 What do you hope will change following the publication of this study?
I think two things. One is, we know that we need a lot more research on these areas in general. We need to know a lot more about mining, but we also really need to know a lot more about the animals that use these areas. The other thing is that we know from lots of studies by deep-sea ecologists [that] the removal of parts of the seabed in this way, in the way that that commercial mining is likely to go ahead, is going to mean that areas of the these habitats will be removed, and that will be irreversible. Those areas won't recover, certainly within our lifetimes and more likely beyond.
There is concern about this industry going ahead without basic knowledge. The point of this paper was to stimulate wider discussion amongst ocean scientists to really highlight the fact that this industry is preparing to become a commercial reality, and a lot of people don't know about that. [The study came about] to highlight how little we know particularly about some of these species, and how it might impact them.
Many argue that mining from the sea is necessary for the renewable energy transition. Could deep-sea mining ever be considered environmentally neutral or sustainable?
No, I don't think it can be sustainable. I mean fundamentally, you're talking about extracting minerals from the frontier of the oceans, the frontier of the planet. We haven't managed to get there because of a lack of development in the technology.
For me it seems like yet another industry that's pushing into a frontier area before regulations are in place.
It's a very compelling narrative to say that we need this for the green revolution and… I would challenge that. Because I think there are other ways in which we can implement societal changes that means that we probably don't need as many of these metals as you might predict and there are ways in which we can change our transport infrastructures to account for that.
We wrote a paper that came out last year that challenged the need for metals for the green transition. The predictions of how much we might need in the future are always based on assumptions that are not necessarily true.
Is there any means of repairing or offsetting damage done to the sea floor by deep-sea mining?
No there isn't. Deep-sea ecologists are saying that you can't really think about offsets in the same way.
Given the triggering of the two-year rule this it could be a potentially imminent industry, and it could go forward before people really understand the impact of it. Certain proponents might go forward and say this is the lesser of two evils. I think that if you're trying to choose between two evils and not change societal behaviour then you're asking the wrong question.
Even putting cetaceans aside, the loss of these ecosystems over potentially quite wide areas could have major implications for humans and general planetary stability and ecosystem functioning in ways that we just can't predict.