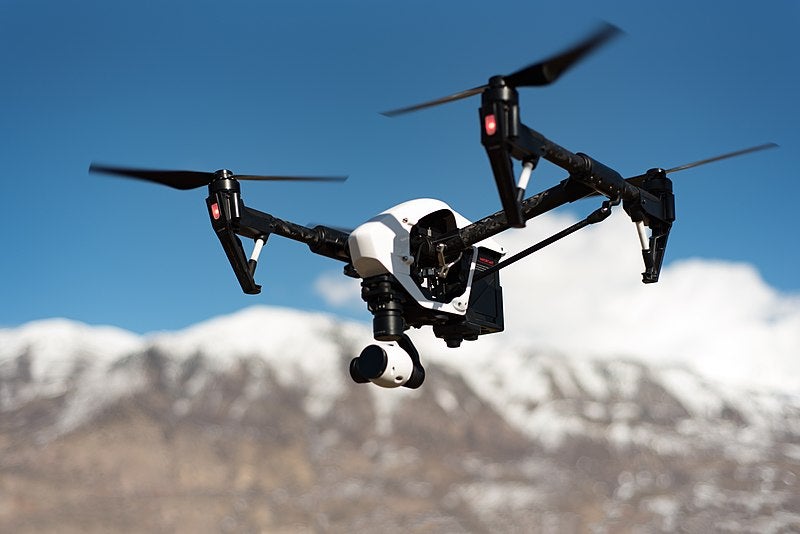 From autonomous vehicles that carry mined ore across countries to smart drones that investigate new cave systems inaccessible to humans, advanced technology is affecting production, efficiency and safety across the mining industry. Analysts at GlobalData have unveiled their list of the top digital mining influencers who have been shaping the conversation around technology in the sector this year.
PDAC
It's coming! The World's Premier #MineralExploration & #Mining Convention will take place in #Toronto, March 3-6, 2019.#PDAC2019 brings together >1,000 exhibitors, 3,495 investors + 25,606 attendees from 135 countries.

Watch this video + learn more at https://t.co/O9x6xWpC4f. pic.twitter.com/Omxro0pjAV

— The Official PDAC (@the_PDAC) October 15, 2018
The Prospectors and Developers Association of Canada is a non-profit organisation based in North America that aims to encourage sustainable and responsible growth in the global mining industry. The group boasts more than 8,000 members and the 2019 edition of its annual convention saw more than 25,000 people attend to discuss the future of the sector.
Twitter followers: 17,100
GlobalData influencer score: 85%
IMARC
What the past 30 years can tell us about the future of #gold. Watch the interview with @GOLDCOUNCIL Director of Member & Market Relations, John Mulligan: https://t.co/TdgdRCT0wc

— Mining and Resources (@IMARC_Mining) March 20, 2019
With the sixth edition of its flagship event scheduled to take place in October this year, the International Mining and Resources Conference focuses on a range of technologies, from artificial intelligence to blockchain. This year's event is set to feature Rio Tinto CEO Jean-Sébastien Jacques, and Fortescue CEO Elizabeth Gains.
Twitter followers: 8,275
GlobalData influencer score: 76%
Mining Bridge
The latest Mining Industry Daily! https://t.co/QGKzkxt32y Thanks to @BorealisCSR @xmusdaq @ThermoSciMining #mining #investing

— Mining Bridge (@miningbridge) March 20, 2019
The US-based firm aims to connect key individuals in the mining industry to events, job openings and networking opportunities around the world. The company is connected to a number of other key influencers, including the PDAC and CIM.
Twitter followers: 11,800
GlobalData influencer score: 72%
SAP Mill and Mining
With the adoption of advanced technologies, industry leaders can build a competitive yet sustainable digital core in paper & #packaging manufacturing https://t.co/7K2v1i9a8b pic.twitter.com/EzB4yXqxx4

— SAP Mill & Mining (@SAPMillMining) March 13, 2019
German technology giant SAP is heavily involved in the mining industry, with its Mill and Mining division offering a number of solutions from 3D-printed buildings to automated transportation. The group benefits from SAP's global reach and has been engaging with a range of topics on social media this year, including artificial intelligence, the internet of things and predictive analysis.
Twitter followers: 11,100
GlobalData influencer score: 63%
CIM
Don't forget to register for tomorrow's GTA West Branch #luncheon! @Al_Coutts of @NorontResources will be speaking about the emerging metals camp known as the Ring of Fire. Get your ticket: https://t.co/c5KVK8HcR7#Mining #Minerals #Networking

— CIM.ORG (@CIMorg) March 20, 2019
The Canadian Institute of Mining, Metallurgy and Petroleum is one of the oldest mining organisations in the world, with a 121-year history dating back to the 19th century. The CIM aims to collect information about the mining industry to create what it calls a "robust, connected and engaged CIM community." The institute regularly engages with members of the Canadian mining sector through meetings and a series of annual reports.
Twitter followers: 5,926
GlobalData influencer score: 61%
Kespry
Take your career to new heights! Kespry has openings in engineering, customer success, and HR. Make a difference by helping us transform industrial work for the better with our drone-based aerial intelligence platform. See available positions here: https://t.co/2oR9H1QDzt pic.twitter.com/wjko0hzZFn

— Kespry (@kespry) March 19, 2019
Californian technology firm Kespry provides drones to a range of industries, including construction and mining and emphasises data collection and analysis as key elements of its work. The company claims to have reduced labour costs associated with data collection by 84% since implementing its drones, and improved the accuracy of data collected, for use in the planning and construction of mines, by 80%.
Twitter followers: 4,567
GlobalData influencer score: 59%
Ron Loewen
7 charts on the future of #automation https://t.co/jZ66bsMxm8 pic.twitter.com/bLi36aGf1c

— Ron Loewen (@ronloewen) March 20, 2019
The only individual to be named in GlobalData's top ten, Loewen is a former stockbroker with 30 years of experience working in venture capital, and 40 years of experience with Canada's top mining firms. He has talked at length about the future of digital mining, from artificial intelligence to robotics, but also environmental issues and emission control.
Twitter followers: 7,749
GlobalData influencer score: 58%
Komatsu
For our customers, Monday's mean it's back to work providing the world with the minerals it needs. #MotivationMonday #Mining pic.twitter.com/K5ZOrvYvb2

— Komatsu Mining Corp. (@KomatsuMining) March 18, 2019
Engineering firm Komatsu produces vehicles and machinery for the mining industry, and integrates technologies such as autonomous control into a number of its systems. The company has released automated haulage systems, and has won awards for the safety benefits of its automated processes.
Twitter followers: 3,238
GlobalData influencer score: 56%
Dassault Systèmes
Get a first look at our collaboration with @M0rphosis, an interdisciplinary architectural and design practice, for our central installation at #SuperstudioPiu during Milan Design Week illustrating the role of #data and #design in addressing urban challenges. #MDW19

— Dassault Systèmes (@Dassault3DS) March 15, 2019
With over 50,000 Twitter followers, France-based Dassault has considerable global reach, having worked with companies from Boeing to Amazon over its 38-year history. The company is heavily involved in modelling and simulation work, and aims to improve the safety and productivity of mine sites in remote locations.
Twitter followers: 56,800
GlobalData influencer score: 54%
Airobotics
Automated Industrial Drones. Our multi-tool drones swap their own batteries and payloads. Launch, Fly, Land, Repeat. #drones #UAV #aviation pic.twitter.com/7lEoMP1Bug

— Airobotics (@AiroboticsUAV) April 13, 2017
Israeli firm Airobotics provides automated drones for a number of industries, including oil and gas extraction and mining. The drones are used to complete mapping work and can provide support for security and surveillance programmes. The firm's drones were the first in the world to be certified as fully autonomous beyond visual line of sight. It reflects the increasing importance of unmanned vehicles in the mining industry that two of the entries on this list are companies specialising in drone technology.
Twitter followers: 5,126
GlobalData influencer score: 53%
Methodology
GlobalData's influencer score is calculated by identifying and analysing the usage of industry keyphrases across Twitter and company websites, then identifying the users, both companies and individuals, who use these terms.
This produces a longlist of potential influencers, which is then further sorted in a second stage of analysis, where the company's algorithms balance the relevance of the keyphrases used, the network of the influencers using them, how the network responds to the keyphrases, and finally how the keyphrases are analysed and interpreted by the influencers. These steps determine the final score given to each influencer, which dictates the final ranking.
A more detailed daily analysis is available here for GlobalData subscribers.