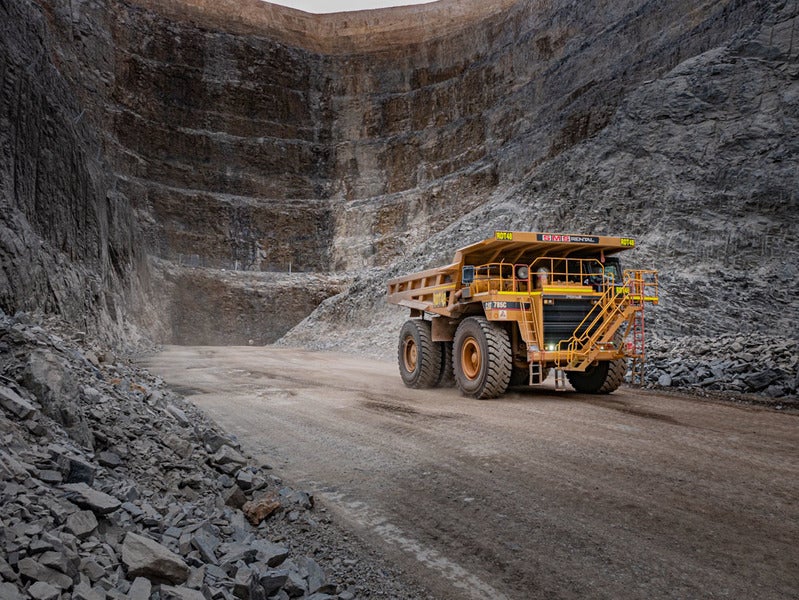 Copper and cobalt producer Katanga Mining announced its plans to raise C$7.6bn (approximately $5.8bn) under a discounted rights offering with parent organisation Glencore.
With respects to this rights issue, Katanga has filed a preliminary short form prospectus with securities regulatory authorities in each of the Canadian provinces and territories.
Glencore owns approximately 86.3% of Katanga. It has agreed to swap $5.8bn in debt for equity, which will raise further stake in the firm.
---
Canadian miner Kirkland Lake Gold signed a definitive agreement to acquire all of the issued and outstanding securities of Detour Gold for C$4.89bn ($3.68bn) in an all-stock deal.
The acquisition will add a long-life, high-quality asset to Kirkland Lake and is expected to strengthen the company's financial strength and capital markets profile.
Additionally, the transaction adds 15.41 Moz to Kirkland Lake's mineral reserve base and extends the reserve life index by eight years.
---
US company Albemarle concluded the transaction with Mineral Resources Limited (MRL) under the asset sale and share subscription agreement.
The agreement was initially signed on 14 December 2018 and amended on 1 August 2019.
The 60:40 joint venture (JV) between Albemarle and MRL is named as MARBL Lithium JV (MARBL).
---
A gas explosion that occurred inside a coal mine in northern China claimed the lives of 15 miners and left another nine injured, according to authorities.
The blast took place at a mine operated by the Feng Yan Group in Pingyao County, Shanxi province.
Following the explosion, 11 miners managed to escape without injury.
---
Australian mining company Saracen Mineral Holdings will acquire half of Canadian Barrick Gold's stake at the Super Pit mine in Western Australia for $750m (£579m).
The Super Pit Mine has been ranked amongst Australia's biggest gold mines since 1989.
Saracen managing director Raleigh Finlayson said the Super Pit has existing gold reserves of 7.3 million ounces for an estimated mine life of 12 years, and believes there will be a return to underground mining in the future.
---
Global mining group Rio Tinto is set to invest A$1bn ($749m) in the Western Turner Syncline Phase 2 (WTS2) mine, which is part of the company's Greater Tom Price operations.
The move is aimed at maintaining production at the company's iron ore business in the Pilbara region of Western Australia.
The Greater Tom Price hub includes the Tom Price, Western Turner Syncline Phase 1 and WTS2 satellite hubs.
---
Sirius Minerals announced it is seeking to secure $600m in funding for the first stage of its North Yorkshire polyhalite mine in the UK.
The company also unveiled development and optimisation plans for the two-stage development of the project.
Until now, Sirius' project development and financing plans have been primarily built on achieving first polyhalite as quickly as possible and to speed-up full production to generate returns for shareholders.
---
Chinese industrial giant Jingye Group agreed to buy the business and assets of bankrupt British Steel for an undisclosed sum.
The deal comes after Jingye and the UK Government's Official Receiver signed contracts related to the sale.
The acquisition, which is worth approximately £50m, could safeguard 4,000 jobs, reported The Guardian.
---
Professional services company Accenture opened an innovation hub at the Exchange Tower, Perth, Australia, to help mining and energy firms boost their return on investments in digital technologies.
Mining and energy firms will also have the opportunity to explore technologies such as Cloud computing, artificial intelligence (AI), the internet of things (IoT), and virtual and augmented reality.
Other technology innovations that can be explored include quantum computing, blockchain and drones.
---
Swedish mining equipment manufacturer Epiroc and commercial explosives provider Orica formed a strategic collaboration to develop a semi-automated explosives delivery system.
The system is designed to allow safer, more productive blasting operations in underground mines.
Under the partnership, the two entities will meet the growing demand for mining in more hazardous and challenging underground conditions.