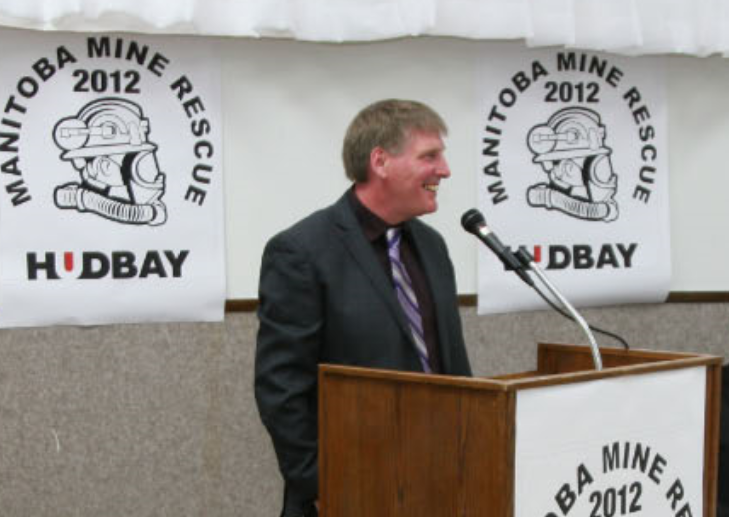 Hudbay Minerals is a Canadian-based mining company with operations in Canada and Peru and projects in Arizona and Nevada.
Ian Cooper has worked with the company for forty-two of his forty-six years in the mining sector, and started his career in the coal mines of Britain. Cooper began in Hudbay's underground operations and eventually became a lead development miner and a union vice-president.  Today, after spending several years as health and safety rep, he's now in charge of safety and health management systems across the company's operations.
Please tell me about Hudbay's ethos and approach to operational safety?
Ian Cooper (IC): It's about more than just safety.  It's about being honest, caring, trustworthy, about wanting our employees to be safe. So, I think that's the over-arching ethos we have.
In terms of things that we do, we have an ongoing training series and we are also one of 14 mining companies that belong to a group called the Mining Safety Round Table, which meets two to three times a year to share good practices and experiences. We share what we learn with our crews so that others' mistakes don't happen to our employees.
Also, at the beginning of every shift we share a safety topic to discuss so that everybody present is thinking about safety.
Given your long history and experience in the sector, what would you say has been really game-changing for improving safety?
IC: We have both underground and open pit mines and I think when you look at, for instance, the underground mines they've changed so much. We've gone from underground mining being very manual labour-based to people being operators of equipment, there's a lot of new equipment that is now in the mine.  So now we're mainly operators.
As we move toward implementing and making sure our safety systems are working properly, and making sure people are doing a good job at performing hazard recognition and risk assessments etc, the supervisors, managers and the superintendents are really holding themselves accountable, making sure work is not only done but being done to a certain quality.
Many things have changed in the mining industry. We now have underground mines that can be operated from people sitting on surface.
As a junior mining company, is it harder for you to invest in this type of advanced technology?  
IC: We're always looking to make things safer. And when you look at technology such as teleremote, those type of things have been around for a while but to get Wi-Fi underground to operate that type of equipment is a big hurdle, but we're getting there.
The investment, if you look at it from a safety point of view, is a big one. It removes people from the hazard. In our mines in Manitoba, we do have people sitting on surface operating scoops when there's nobody in the mine in between shifts.  So, there's production benefit to it, too.
Mining is arguably safer now than ever, but new threats do emerge, what do you see as the new challenges?
IC: I think the new threat, especially in the underground mines, is losing some of the experienced miners, the baby boomers who are retiring. We need to make sure our younger workforce is being trained with proper training programs. That to me seems to be the biggest thing that's emerging – making sure the younger workforce coming into the industry are capable of doing what we're asking them to do.
What are your plans for the year ahead for mining safety?
 IC: We are looking into having Wi-Fi in our mines.  I heard somebody say Wi-Fi underground is like taking the lid off the mine. So, we've started putting Wi-Fi in to both of our underground mines, which we already have in our open pit mines. In the future, this will allow us to know the locations of people and equipment in the mine. From a safety point of view, it can alert us to an emergency, who has entered a refuge station, and those sorts of things.
Furthermore, as next year goes on, we're looking into several things such as collision avoidance technology for our big trucks in the open pit, as well as our trucks in our underground mines – there's a lot going on. 
You've had many different roles in mining but what is it you like about being in charge of safety?
 IC: The good thing about my job is I get to help people and work with people. I help put systems in place that help people come out of mines safe every day and go home to their families. That's something I like being a part of. And, the other thing that is really good about my job, especially being a Corporate Safety Health Manager, is I get to touch base with all of the different areas at the company, whether it be in Peru, Arizona or Manitoba.
 To sum up, what would do you hope every miner keeps front of mind when they start work at a mine site?
 IC: To keep their mind on the job, be present in what you're doing. It's hard, but for me, that's the best thing anybody could do for themselves when they're coming to work every day.
Mining Technology's Mining Safety content is supported by USA mining safety specialists Carroll Technologies Group.