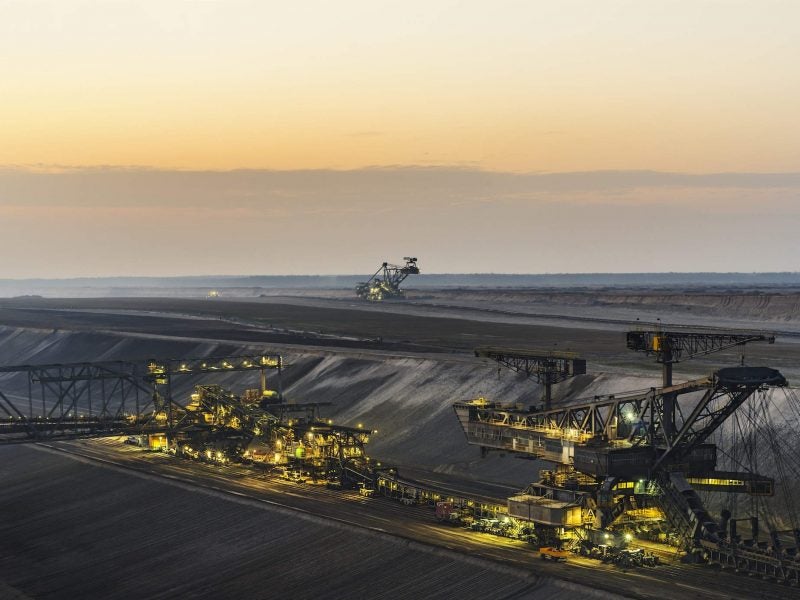 The Internet of Things (IoT), which connects everything from domestic appliances to heavy machinery to the internet, has in less than 40 years gone from being an abstract concept to a reality across virtually every industry, including, belatedly, mining.
Having initially adopted a 'fast follower' approach to IoT technology, the notoriously risk-averse sector is finally waking up to the fact that data is now, arguably, its most precious commodity, with 40% of mining businesses now expecting to leverage the technology within the next 18 months.
IoT has the potential to improve safety, automate machinery operation, facilitate predictive rather than preventative maintenance, improve traceability and harness real-time data and analytics.
Multinationals Rio Tinto and BHP Billiton, for example, have set-up integrated remote operations centres in Perth, Australia, for monitoring iron ore operations 1,500km away in remote Pilbara.
Experts in Rio Tinto's processing excellence centre in Brisbane monitor and analyse real-time data, providing solutions to optimise mineral processing at seven sites in Australia, the US and Mongolia.
However, a report by global mobile satellite company Inmarsat reveals that the IoT is increasingly being employed in the field of environmental monitoring to help resource-heavy mining operators satisfy increasingly stringent environmental regulations and corporate social responsibility policies.
"Improving environmental monitoring is an area where mining operators clearly see real value in IoT," confirms Joe Carr, director of mining at Inmarsat Enterprise.
"The increasing pressure from strict government regulations focused on mining's environmental impact is placing a heavy burden on businesses in the sector, so operators must embrace innovative technologies if they are to comply and continue to operate efficiently and sustainably."
The info-rich future:  IoT and environmental monitoring
Inmarsat's report, 'The Future of IoT in Enterprise – 2017' involved 100 global mining companies. Almost half (47%) identified monitoring environmental changes as their number one priority for IoT deployments; a further 57% cited environmental monitoring as the most exciting IoT innovation.
The report concludes that IoT technologies have the potential to dramatically reduce the impact of mining operations on the environment, enabling mining businesses to monitor their assets more accurately and react more quickly to any potential issues, thus minimising environmental damage.
Such damage is both real and multifarious. Mining processes, particularly the controversial practice of strip mining − which now accounts for around 40% of the world's coal mines – can result in erosion, sinkholes, loss of biodiversity and, perhaps most commonly, the contamination of soil, groundwater and surface water by chemicals.
Mining operators have a duty of care over a project's lifetime to ensure the environmental impact is minimised and the land rehabilitated to its natural state. However, relying on manually operated processes that use sub-optimal data collection and analysis can be expensive and prone to error.
IoT-based monitoring solutions promise to eradicate these costly mistakes by delivering accurate, real-time insight and intelligence on multiple data points to a cloud-based platform for analysis.
For example, sensor networks can gather data on the levels and integrity of a tailings dam, avoiding the expense of sending staff out to gather a single data point and removing the possibility of human error, while enabling staff to react instantly if readings breach minimum or maximum safety levels.
"Connectivity is critical for successful IoT deployments," notes Carr. "The remote location of many mines means that terrestrial or cellular networks are often not available. Satellite communications not only offer better coverage and more reliable communication networks, crucial in the event of extreme weather or an emergency, but can provide connectivity in deep, open-pit mines and even underground, using repeaters."
Safety first: IoT solutions to health and safety issues
Australian Government statutory body Safe Work Australia (SWA) reports that in the 12 years to 2015, the fatality rate in the mining industry decreased by 65% to 4.4 fatalities per 100,000 workers.
However, the SWA notes that mining still has the third-highest fatality rate of any industry, with an average of nine workers dying each year. Inherent risks include body stressing, slips, trips and falls, being hit by moving objects or machinery, and manual handling and musculoskeletal disorders.
IoT innovations such as the ones developed by Inmarsat not only have the potential to reduce the mining industry's environmental footprint, they can also make the workplace environment safer by removing workers from high-risk environments, automating key processes and monitoring remotely.
"Mines are a uniquely specialised, hazardous environment and as such miners are highly focused on employee safety," says Carr. "IoT solutions can play a significant role by remotely monitoring conditions and gathering data to anticipate and react to potential safety threats."
'The Future of IoT in Enterprise – 2017' found that health and safety (HSE) standards are driving the adoption of IoT as the sector strives to meet its obligations to staff, governments and shareholders.
Almost half of respondents expect IoT to drive improvements to staff HSE. Workforce protection also emerged as a key driver for deployment, with 43% ranking it as a primary objective of their IoT strategy, just behind environmental monitoring (47%) and improving cost-effectiveness (44%).
"Automation and connected wearable technology represent two of the single best opportunities to address the dangers of the mining environment," says Carr.
"IoT technology provides the digital nerve system for a network of automated devices and sensors that adjust to environmental conditions in real-time, meaning that equipment can react to potentially hazardous physical changes onsite rapidly without the need for human intervention, removing staff from potentially dangerous environments."
Remote possibilities: why satellite connectivity is key
In addition, wearable sensors can monitor and analyse a wide range of parameters, including sensing for dangerous gases or impact, raising the alarm if staff tracking is outside of acceptable parameters, and monitoring worker locations to ensure they don't enter hazardous areas of the site accidently.
However, Carr reiterates that satellite technology − such as Inmarsat's L-band services, which offer up to 99.9% uptime, even in remote environments – is key to realising IoT's undoubted potential.
"Using IoT to reduce fatalities and improve health and safety is only going to be possible if the connectivity provided by satellite technologies to move and analyse data is in place," he confirms.
"The big challenge for mines is that they are often situated in some of the most remote parts of the world, away from cellular and terrestrial networks in an ever-changing environment."