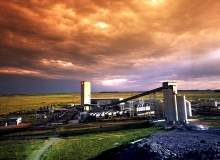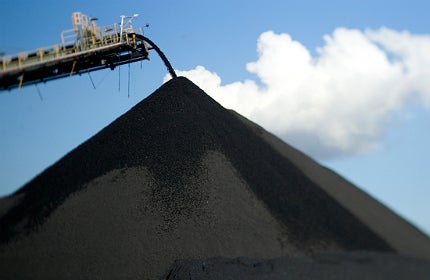 January: US to levy mining ban near Grand Canyon

In January 2012, the US Interior Secretary Ken Salazar finalised a 20-year ban on new mining claims made on public land surrounding the Grand Canyon.
The ban was placed on one million acres of land in an area known for its high-grade uranium ore.
The decision, which was first announced in October 2011, was welcomed by conservation groups who believe it is crucial to protect the site.
However, the mining industry and some Republican members of Congress said that the ban is detrimental to Arizona's economy and the nation's energy independence.
February: Glencore Xstrata deal could create mining super giant

February saw commodities trader, Glencore, commence talks to buy Swiss mining giant Xstrata.
Glencore already holds a 34% stake in Xstrata but signalled its intent to buy the rest of the company, a move that would rival Rio Tinto's purchase of Alcan in 2007.
Also this month, Rio Tinto pledged to spend an additional £3.4bn to expand its iron ore operations in the Pilbara region of Western Australia.
March: Australia approves 30% mining tax

The Australian Government said it would levy a 30% tax rate on iron ore and coal mining companies from 1 July, 2012.
The tax is expected to raise A$10.6bn ($11.2bn) during three years, from major companies including BHP Billiton, Rio Tinto and Xstrata.
In other news, the US, Japan and the European Union (EU) jointly filed a case against China over trade restrictions of rare earth metal exports.
The Chinese Government denied the allegations that it had broken agreed trade rules and said that restrictions were put up to protect the nation from environmental damage caused due to excessive mining.
April: CFMEU steps up strike action in Queensland

In April the Construction, Forestry, Mining and Energy Union (CFMEU) said will step up strike action at six of BHP Billiton Mitsubishi Alliance's (BMA) coking coal mines in Queensland's Bowen Basin.
More than 3,500 workers were involved in rolling stoppages throughout 2011 and the first half of 2012, amid protracted negotiations over a third rostered break for workers on night shifts and more family-friendly rosters.
Meanwhile, Qatar Investment Authority acquired a five percent stake in Xstrata for $2.65bn, ahead of the planned takeover by Glencore.
Also this month, Rio Tinto was named the official metal provider for the 4,700 medals awarded at the London 2012 Olympic Games.
May: Inmet Mining sets out plan for $6.2bn Panama prospect

Canada-based Inmet Mining completed basic engineering work for the $6.2bn Cobre Panama project and launched a financing plan to fund its 80% share of related development costs.
Inmet announced a $1bn senior unsecured note offering to help finance the project – one of the largest undeveloped porphyry copper deposits in the world – which is expected to produce 266,000 tonnes of copper during a 31-year mine life.
In other news, Lake Shore Gold resumed operations at its Timmins West Mine located in North Eastern Ontario, Canada.
The company closed the mine earlier in the month because of high winds and smoke from a nearby forest fire.
June: Anglo American wins approval for $1.7bn coal mine in Australia
Anglo American received final approval from the provincial government of Queensland to build its $1.7bn Grosvenor mine project in Australia.
The project is planned for Moranbah in Queensland's Bowen Basin and is expected to triple the company's metallurgical coal production by 2020.
First coal production is planned in 2013, while long wall mining will begin in 2016.
July: BHP Billiton may delay proposed Olympic Dam expansion
BHP Billiton said it may delay a decision on the proposed $30bn expansion of the Olympic Dam mine in South Australia.
The news followed a decision by the firm in May to scrap an $80bn capital spending plan over five years because of uncertain global economic conditions.
According to company documents obtained by The Australian newspaper, a decision regarding the proposed expansion of the copper and uranium mine will not be made until 2014.
Meanwhile, 28 workers were rescued from the Newmont Mine in New Zealand after a fire broke out at the site.
August: Inter-union clashes leave nine dead at South Africa mine
On 15 August it was reported that nine people, including seven miners and two policemen, had died in riots which broke out between rival unions at Lonmin's West Marikana platinum mine in South Africa.
Clashes between the unions, the National Union of Mineworkers and the Association of Mineworkers and Construction Union, started on 10 August following a strike by Rock Drill Operators.
In the weeks that followed, workers at mines owned by Anglo American Platinum, Gold Fields and AngloGold Ashanti downed tools over pay and working conditions.
September: Chinese coal mine blast leaves more than 40 dead

A gas explosion at the Xiaojiawan coal mine in the Sichuan province of China killed 45 miners.
There were 154 workers in the coal mine at the time of the incident, which occurred on Wednesday 29 August, and 108 of them were rescued.
On 1 September state media said 43 miners had been killed in the disaster, but two more bodies were later found under the rubble. One worker was still missing as of 2 September.
Also this month, Glencore improved its offering to Xstrata shareholders, with a view to concluding its takeover bid of the mining major.
The company's earlier bid of $34bn was increased to $36bn.
October: Queensland lifts uranium mining ban

The Australian state of Queensland lifted a 23-year ban on uranium mining, a decision experts say could pump up to $900m worth of royalties into the economy.
Queensland Premier Campbell Newman said the decision to overturn the ban followed strong support for the uranium industry and after Australia Prime Minister Julia Gillard's visit to Delhi, to discuss the sale of uranium to India.
Meanwhile, AngloGold reported a lower-than-expected production level in the third quarter of 2012, citing ongoing strikes at several South African mines as the reason for the slow-down.
November: Qatar Holdings approves Glencore takeover of Xstrata
After months of deliberating, Qatar Holding announced its approval of the merger deal between Glencore and Xstrata.
In the days that followed, almost 80% of Xstrata investors has voted in favour of the $31bn (£19.5bn) deal.
Also in November, an underdeveloped mining region in northern Myanmar was rocked by a 6.8 magnitude earthquake, leaving 12 people dead.
Local reports said mines and a bridge across the Irrawaddy River in Kyaukmyaung collapsed during the quake.
The gold-mining town of Thabeikyin is close to the epicenter of the quake and reported three casualties, 35 injuries and damages to 102 homes.
December: coal production scaled down as regulations take effect

Global coal producers are set to scale down investments in thermal coal, it was announced in December, as regulations against harmful emissions from burning fossil fuels eat into production margins.
Production of coal is expected to decrease as lower prices and reserves, in addition to tighter regulations, continue to exert greater pressure on the profitability for major mining companies.
It was good news for UK Coal, however, as it completed its restructuring process and prevented the closure of several coal mines in the country.