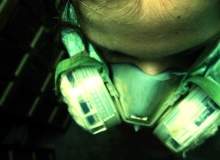 Underground mines can be hazardous environments, with the high risk of exposure to explosive gases, flooding, fire and collapse ever-present. Two high profile mining disasters in 2010 – in Chile and New Zealand – and extreme concern over safety measures in mines in China highlight the need for continued improvement in mining safety measures and rescue efforts.
In 2010 two mining disasters gripped the nation, but had very different outcomes. There was the heart warming story of 33 Chilean miners who survived 69 days in the San Jose copper and gold mine before being rescued, after part of the mine collapsed trapping them inside.
Then, only three months later, the Pike River Coal Mine in New Zealand struck disaster when two explosions occurring in the mine killed the 29 miners beneath it. The initial rescue mission to retrieve the miners was hampered by fear of explosive gases lurking beneath the surface, and constant monitoring of these gases was required to ensure it was safe for the rescuers to enter.
For the past three years an Australian organisation, the Safety in Mines Testing and Research Station (Simtars), has been developing the world's most advanced mobile gas testing lab, equipped with the latest cutting-edge gas monitoring and analysis systems available.
The 20-point tube bundle that the Simtars' portable gas lab holds has the ability to collect samples continuously from 20 different locations and analyse for methane, carbon dioxide, carbon monoxide, nitrogen, hydrogen, ethane, ethylene and acetylene, and can process the data automatically on-site, an entire cycle taking around 30 minutes.
How well do you really know your competitors?
Access the most comprehensive Company Profiles on the market, powered by GlobalData. Save hours of research. Gain competitive edge.
Company Profile – free sample
Thank you!
Your download email will arrive shortly
Not ready to buy yet? Download a free sample
We are confident about the unique quality of our Company Profiles. However, we want you to make the most beneficial decision for your business, so we offer a free sample that you can download by submitting the below form
By GlobalData
The tube bundle analysers can analyse a sample in two minutes and the chromatograph in five minutes.
Detecting gas – saving lives
"For the past three years an Australian organisation, the Safety in Mines Testing and Research Station (Simtars), has been developing the world's most advanced mobile gas testing lab."
If you compare this to the gas testing process used at Pike River in 2010, it is clearly a more efficient life-saving system. At the time of the Pike River Mine disaster, the mine's own telemetric gas sampling station was most likely destroyed by the explosion, and samples of gas were at first being taken on-site and then helicoptered to a lab for testing – using up costly resources and valuable time.
A spokesperson for Simtars explains: "The mobile laboratory would play an important role – particularly if the mine's own gas monitoring system has been damaged or destroyed in the incident, or is inadequate to meet the demands of an emergency response situation.
"The laboratory's 20-point tube-bundle gas-monitoring system and ultra fast gas chromatograph make it the best equipped mobile gas analysis laboratory for mine emergency response in the world."
In the New Zealand Government's inquiry into the rescue effort at Pike River Mine, it was revealed that the mine was considering having an older version of the tube bundle system created by Simtars installed at the mine.
Although, if installed, there was a possibility its tubes travelling down into the mine could have been severed by the explosion, as Darren Michael Brady, a tertiary educated chemist and member of the Royal Australian Chemical Institute who works for Simtars, pointed out at the 2011 inquiry: "You would have an analysis system, the hardware, on-site…there may have been access to tube-bundle which had to be sourced from elsewhere."
Simtars assisted the Pike River rescuers by flying out their portable Monochrome gas chromatographs and tube bundle system the day after the disaster, which allowed gas analysis to be done at the site and in a generally quicker fashion.
Could the Safety in Mines Testing and Research Station's newly advanced and faster portable lab have helped save lives if installed at Pike River?
We'll never know, but one thing is for sure, its fast results from being on-site straight away could have provided invaluable information to rescuers in the vital few hours after disaster struck. It would have painted a clearer more accurate picture, which may not only have sped up a response – but comforted friends and family of the miners, some of whom criticised rescuers for an overly cautious approach.
Technology behind the unique, 'world-first' lab
As mentioned above, mobile gas labs aren't a new concept and all mines have their own gas monitoring system, but in regards to Simtars' new lab, it is the technology that is a 'world first'.
"If you compare this to the gas testing process used at Pike River in 2010, it is clearly a more efficient life-saving system."
A spokesperson explained: "Simtars has spent the past 22 years continually developing data acquisition and control and decision support software for the continuous measurement of underground coal mine gases. The system is controlled and data displayed through the Safegas software."
Safegas is a supervisory control and data acquisition system (SCADA), software and hardware which collects gas data continuously, displays this information in formats useful for interpretation or action and allows computer control of the hardware. The autonomous onboard computers take gas analysis information and perform complex determinations of ratios and other critical parameters. They then alert the incident management team of any serious problems – allowing for critical and faster decision making during time of disaster.
The three year development process of the lab included a review of the current mobile laboratory design (1997 model) and operational experiences and what needed to be changed or improved. This included market research into examples of other custom vehicles that have been built, for example, emergency services vehicles, and examining what technology was available and what options were feasible. Simtars then developed a detailed design and specification.
Other features of the lab include it being self sufficient for power and communications. It can operate at remote locations for extended periods unattended, alerting the incident management team if the there are any serious problems with the gas analysis results. The lab can also be accessed remotely via the internet.
The onboard power supply allows the instruments to be warmed-up and stabilised during transit ready for immediate operation once the laboratory arrives at a mine. Its self-starting 8kVA diesel powered generator can run for 26 hours without refuelling. It can also replace a mines destroyed gas lab and is equipped with a kitchen / lounge, sleeping and bathroom facilities separate from the monitoring control room, allowing three personnel to operate on-site for extended periods.
New opportunities for a safer mining industry
"Safegas is a supervisory control and data acquisition system (SCADA), software and hardware which collects gas data continuously."
"In general, we can always do better to improve the safety of workers in our mines," said a spokesman from the Simtars. Never has this been more poignant than in the last couple of years where the dangers of mining have been at the forefront of national news.
However, Australia is not the only country trying to improve standards and safety measurements in mines – in West Virgina, USA, in response to the Upper Big Branch Disaster (where 29 miners were killed after an explosion) they are bringing in measures, such as random drug testing, increasing fines for safety violations and making violating safety standards a felony that carries a prison term of up to five years.
However, the new Safety in Mines Testing and Research Station's lab provides a unique piece of technology that can be utilised not only on a day to day basis but in times when the unthinkable happens and disaster strikes, as already seen at Pike River.
As a representative pointed out, the lab won't only benefit miners in Queensland but hopefully worldwide: "There are also excellent export opportunities for Queensland to sell the mobile gas laboratory to mining industries around the world; particularly in China, India, the USA and New Zealand."
However, let's hope it is a long time before the Simtars' 'world first' gas lab and technology is put to the test under a life and death pressure situation.