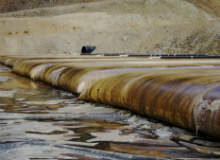 In 1980, Congress instructed the US Environmental Protection Agency (EPA) to start issuing 'financial assurance' rules in compliance with the Comprehensive Environmental Response, Compensation and Liability Act (CERCLA), the nation's 'Superfund' law governing the clean-up of hazardous substances.
By 1983, the EPA was supposed to ensure that mining companies remained capable of paying their future environmental liabilities and didn't seek refuge in bankruptcy to avoid pollution clean-ups.
It is testament to the disproportionate lobbying power of the US mining industry that for the next three decades the EPA failed to act and the regulations languished. It is also a measure of the resolve shown by environmental pressure groups that they never gave up hope of having their day in court.
Finally, on 29 January this year − ruling on a 2014 case brought by law firm Earthjustice on behalf of a coalition comprising Idaho Conservation League, Earthworks, Sierra Club, Amigos Bravos, Great Basin Resource Watch and Communities for a Better Environment − the Court of Appeals for the District of Columbia Circuit ordered the EPA to begin the CERCLA rule-making process by the end of this year.
"Neighbours living with toxic contamination in their backyards have waited more than 30 years for this day," stated Earthjustice attorney Amanda Goodin following the decision. "Today's court ruling is clear − we will no longer see polluters cheating the system, evading their financial obligations and skipping town on their toxic messes, leaving taxpayers stuck with hefty clean-up bills."
Held to account: the importance of the Columbia Appeals Court ruling
Six weeks later, with the initial euphoria of the victory now subsided, Goodin assesses the decision and its implications for both the mining industry and the environment.
"The recent Court of Appeals decision obligates the EPA to establish once and for all exactly what the financial assurance requirement will look like and we are hopeful that they will come up with a strong, meaningful rule; however, it is still a little way back from being enforced," Goodin says.
Once the EPA writes the new recommendations, mining companies will have the opportunity to pass comment before they are ratified and may be able to return to court to challenge the rules.
"Neither Earthjustice nor the Appeals Court judges were impressed by the mealy mouthed reasons the EPA gave for not having acted sooner," Goodin comments. "The tremendous pressure exerted by monied and politically influential industry lobbying groups undoubtedly had an effect over time."
"The tremendous pressure exerted by monied and politically influential industry lobbying groups undoubtedly had an effect over time."
Section 108(b) of the CERCLA law requires the EPA to ensure that companies with the potential to create toxic sites remain financially capable of clean-up. By making it more difficult for companies to claim insolvency to avoid paying such costs and safeguard profits, the law will act as an incentive for industry to invest in minimising pollution at the outset to avoid future liabilities, as Goodin explains.
"The preventative element is huge, and it is really important that companies don't have the option of simply walking away from toxic spills and leaving the taxpayer to foot the bill," Goodin says.
"In addition, third-party insurers base their rates on how responsible or irresponsible a company's environmental practises are. For example, a mining operator that fails to properly treat and dispose of tailings waste is not going to find an insurer willing to sell them an affordable policy. Instead, that company will be forced to upgrade risky legacy equipment.
Goodin adds: "In the event that spills do occur, the new ruling ensures that there will be funds in place for a quick clean-up, rather than the present situation where a toxic site is added to the Superfund list and may sit there for decades waiting for funds to become available. Leaving contamination unattended for years often means it gets worse − and both the ecosystem and nearby communities suffer."
Why US taxpayers foot the bill
The EPA estimates that one in four Americans lives within three miles of a hazardous waste site. The cost of cleaning up even a single site is high; a 2005 report estimates that it will cost an average of $140m to clean each of the 142 largest Superfund sites − a total liability of almost $20bn.
Clean-up operations at 60 so-called 'mega-sites' are already being funded either wholly or partly by public monies, and as Goodin points out, the Superfund tax expired 15 years ago, meaning that since the turn of the century funds available for cleaning up toxic sites have been dramatically reduced.
"The way that the Superfund law works is that any party that contributed to contamination of a site or was in any way involved with it is on the hook for clean-up," Goodin explains. "However, under US bankruptcy law, if all of those parties are insolvent or have been dissolved entirely, they can simply walk away, leaving the tax-paying public as the only responsible party left to clean up the mess.
"The Superfund initially consisted of oil industry taxes, but those expired and weren't renewed, so it has since been funded with general appropriations. Based on how bad the contamination is, the EPA adds that facility to those earmarked for clean-up. But how many sites are actually cleaned up using the Superfund depends on how much money is in it at any given time."
Predictably, the US National Mining Association (NMA) claimed the industry was disappointed with the court ruling, arguing that existing financial regulations already address environmental risks at mine and mineral processing sites, negating the need for a separate financial assurance programme.
"Mining companies already have significant financial obligations already committed through state and federal mining reclamation and closure programmes," says NMA spokesman Luke Popovich.
Future-proofing: the Gold King mine disaster and multi-sector legislation
The court ruling comes just months after EPA personnel and workers for Environmental Restoration when attempting to add a tap to a tailing pond at the Gold King mine in Colorado released toxic wastewater that contaminated rivers with 880,000lb of poisonous metals, including lead and arsenic.
The maintenance was necessary because local officials had previously refused money to remediate the regions' derelict mines, fearing that designation as a federal Superfund site would harm tourism.
"This court order is a much-needed step in preventing future toxic messes that could threaten our clean water and quality of life."
Goodin points out that while the EPA may have been guilty of inaction in regard to implementing the financial assurance rules, data gathered by the organisation, combined with statements from the six Earthjustice clients attesting to devastation caused by toxic waste, underpinned the winning case.
"The EPA had issued a preliminary release detailing how bad the situation was and citing a number of examples of contamination where those responsible declared bankruptcy and walked away," she says. "We also included statements from our clients about sites near them that pose similar risks."
"This court order is a much-needed step in preventing future toxic messes that could threaten our clean water and quality of life," says John Robison of the Idaho Conservation League. "Requiring companies to post a 'damage deposit' or bond helps incentivise smarter and cleaner operations.
It's much better to keep our rivers clean than to try to clean them up after they have been polluted."
The EPA will now go through a similar rule-making process for other industry sectors. The Earthjustice case could yet become a landmark moment in the battle to hold industry to account for pollution.
"The mining industry may be the focus of the first ruling in January, but it also explicitly addresses oil refineries, chemical and petroleum manufacturing facilities, and issues such as ash dispersal at coal plants," says Goodin. "The EPA has already talked about adding additional industries beyond that."