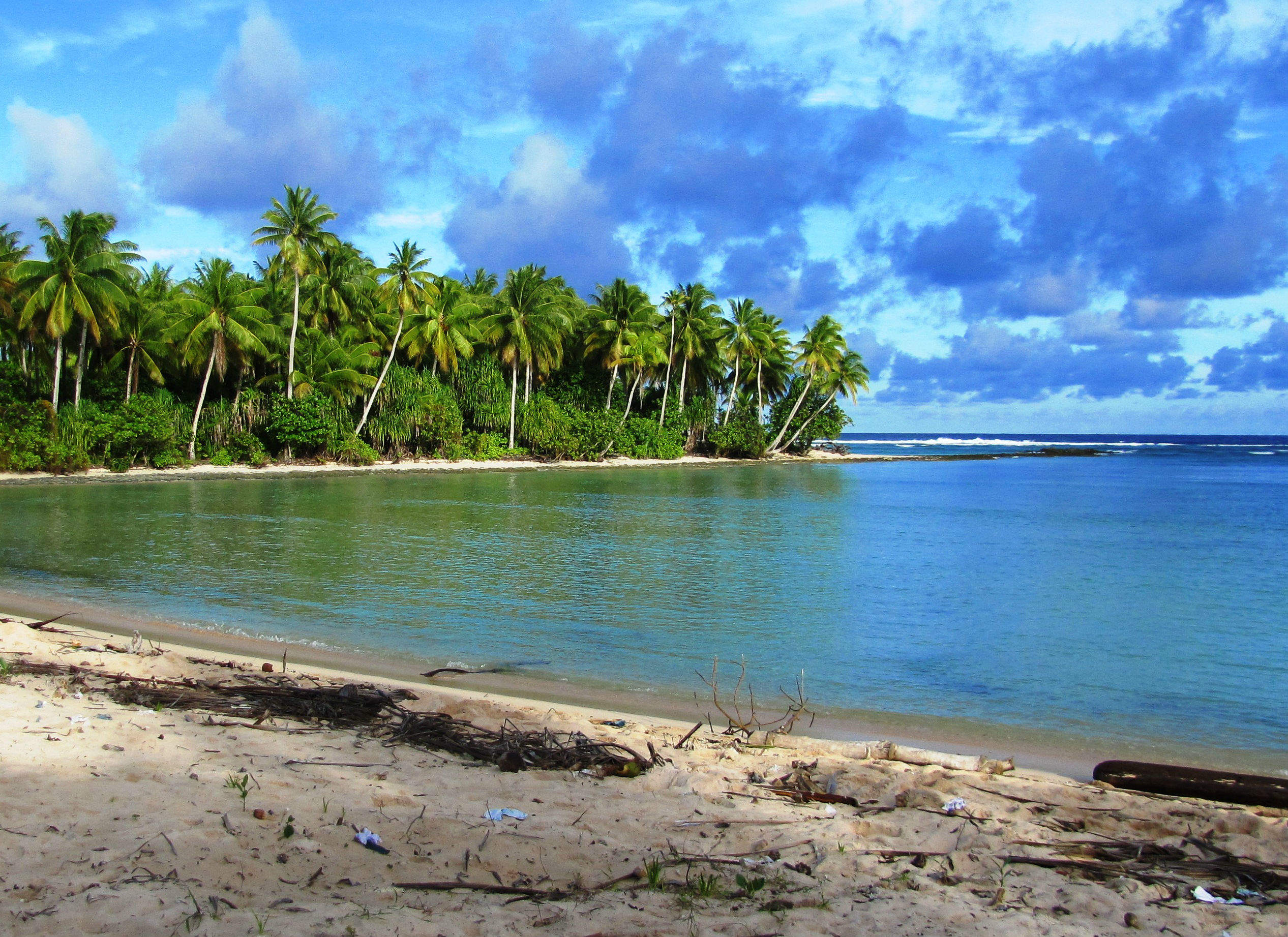 Ahead of the Paris climate change talks, President of the Republic of Kiribati Anote Tong has written an open letter to world leaders, asking them to back a global moratorium on new coal mines and coal mine expansions. 2015 has seen the hottest June ever recorded and global sea levels are rising, so Kiribati and many other leaders around the world are concerned about the environmental impact of the coal industry.
Many world-renowned scientists and economists have supported Tong's letter, as have several island nations, agreeing that they want to halt any new coal mine developments. Global warming is a more immediate threat for islands as they suffer more exposure to the risks of rising sea levels, tsunamis and hurricanes.
"What we are talking about is survival, it's not about economic development… it's not politics; it's survival," President Tong said in September.
New analysis from the Climate Action Tracker consortium has shown that if all 2,440 of the planned coal power stations are built by 2030, the target to limit global warming to 2°C will be thrown wildly off course.
Australia Institute chief economist Richard Denniss said: "You don't have to be a Nobel Prize-winning economist or scientist to understand that digging up and burning more coal means more emissions and more climate change."
Renewables rise while coal falls
From the perspective of coal mining companies, many do see the advantages of renewable energy and are working on strategies for wind and solar power. Over 70 companies have committed to making significant cuts to their CO2 emissions. For example, NRG has a target to cut CO2 levels by 90% by 2050 and Rio Tinto is setting a new carbon-intensity target after achieving an 18% reduction since 2008.
A moratorium would not mean that there would be a short-term shortage of coal, but it would put upward pressure on coal prices. Extracting more coal would lead to further falling prices, and thus impose costs on those who own existing mines, work in them, lend them money, and receive tax from mining operations. While an immediate shutdown would indeed mean many job losses, a moratorium could protect jobs in existing mines and protect them from closure.
Decreasing and ultimately ending the global reliance on fossil fuels has become a more widely accepted view and the coal industry has been losing money. China, for example, is the world's largest consumer of coal, but in a series of announcements it has said it is starting plans to phase it out.
However, banks such as HSBC and Goldman Sachs have not appeared to reflect sentiments that coal is not a wise investment, and are both still onboard with their own multi-billion dollar coal investments. There is still a clear demand for coal from countries that see the resource as vital to their economic future.
Coal: too big to fail?
Australian Prime Minister Malcolm Turnbull has vocally defended plans for Adani's massive A$16bn Carmichael coal mine in Queensland. "Coal is a very important part, a very large part, the largest single part in fact, of the global energy mix… and likely to remain that way for a very long time," he said in November.
Australia and Indonesia both plan to double their coal exports over the coming decades, and the Carmichael mine is expected to produce more than two billion tonnes of thermal coal.
India is also opposed to a moratorium, ultimately because the country needs both renewables and non-renewables to supply electricity to 1.2 billion people as rapidly as possible. The country has a rapidly growing economy, but millions of people still live in poverty and 300 million do not have access to safe and sustainable energy. India's environment minister Prakash Javadekar defended India's use of all types of energy because of the need for his "people to grow".
"The priority for India right now is to secure its energy future."
"My energy consumption is one twelfth that of [the] US and one tenth that of Europe," he said. "So don't you think that my people also have a right to grow and use energy?"
At the 'Unpacking India's position at COP21' event at the Paris climate change talks, Vasudha Foundation Chief Executive Officer Srinivas Krishnaswamy also defended India's stance on fossil fuels, saying: "the priority for India right now is to secure its energy future."
India does also have renewable plans in the pipeline, including the Solar Alliance that was announced in Paris. 122 countries are involved and India is looking for a further $100bn in investment. Prime Minister Narendra Modi also reminded delegates at the talks that the West promised to help finance the developing world's green industries, which will play a vital role in helping to decrease India's dependence on fossil fuels.
Managing a moratorium
While many countries, including developing nations, understandably oppose a moratorium, one solution could be to phase it in, starting with more developed countries. The halt could be applied to new export coal mines initially and incentives could be provided for countries that stop their fossil fuel production early.
Australia, Malaysia and India are among those with mining expansion plans, and their reasons for wanting to maintain them have to be listened to if any agreements are going to be reached at the Paris climate change talks. A coal mine moratorium could be a crucial part of reducing carbon emissions, but the way it is implemented will likely have to be specific to each country involved.