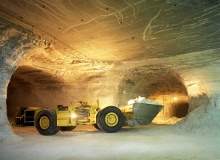 Canadian mining company Potash Corporation of Saskatchewan (PotashCorp) has withdrawn its proposal to negotiate a $8.65bn deal with German salt and fertiliser group K+S.
PotashCorp's proposal of €41 per share made on 31 May sought to bring together complementary assets that would have improved financial resources.
The proposal would also have allowed the combined entity and its stakeholders to benefit from diversification across geographies and products.
New South Wales (NSW) state Planning and Assessment Commission (PAC) approved the expansion of Rio Tinto's Mount Thorley Warkworth open-cut coal mine in Australia.
The firm has been seeking government approval to produce 10Mt of thermal coal annually after the existing permit expires in June 2017.
In June 2014, Rio Tinto submitted a fresh application to the NSW to extend the life of its coal mine by 20 years after the NSW Land and Environment Court (LAEC) rejected the previous one.
A new study focused on the remote mining town of Broken Hill in New South Wales, Australia, found a pattern of poor academic performance by children in areas contaminated by toxic mining chemicals.
The study carried out by researchers from Macquarie University in Sydney found that children in the mining town exposed to lead, arsenic and cadmium contaminants may have issues with two or more areas of development.
The authors reviewed data on air pollution in six different areas of Broken Hill by collecting soil samples.
Glencore announced plans to reduce mine production across its operations in Australia, South America and Kazakhstan by 500,000t due to low zinc and lead prices.
According to the company, the temporary changes represent around one-third of its zinc production a year and will further reduce mine production during fourth quarter by around 100,000t of the metal.
In addition, Glencore will suspend operations at Lady Loretta in Australia and Iscaycruz in Peru and production levels at Australia's George Fisher and McArthur River mines and Kazakhstan mine would be minimised.
A report by former US Senator and Secretary of Defense William Cohen highlighted possible misconduct by the Environmental Protection Agency in its evaluation of potential mining in south-west Alaska's Bristol Bay watershed.
The copper-gold-molybdenum porphyry deposit is on state land in the Bristol Bay Region of south-west Alaska, 17 miles north-west of Iliamna community.
Northern Dynasty Minerals' subsidiary Pebble Partnership, which holds mineral claims in the headwaters of the Nushagak and Kvichak Rivers of the Bristol Bay watershed, has been exploring development of a mine in the region.
More than 30,000 coal miners in South Africa launched an indefinite strike after discussions over wages failed.
Being led by the National Union of Mineworkers (NUM), the strike is expected to continue until the workers and their employers reach a solution.
The union is demanding a 14% rise in wages, in addition to the 14% increase being sought for the lowest paid workers in the coal mining industry.
A report released by PricewaterhouseCoopers (PwC) claimed that mining companies in South Africa are witnessing steep decline in financial performance due to a slump in commodity prices and high cost pressures.
In order to meet demanding global and local mining environment, the companies are struggling to boost productivity.
The findings from PwC's seventh edition of 'SA Mine' found that the industry continues to be spoiled by labour unrest.
Barrick Gold suspended operations at the Porgera gold mine in Papua New Guinea citing low levels of water caused by El Nino weather patterns.
The company said that production has been halted as low levels of water were present in the Walie Creek reservoir of the mine.
Earlier this year, the company forecast that Porgera would yield 400,000oz-450,000oz of gold.