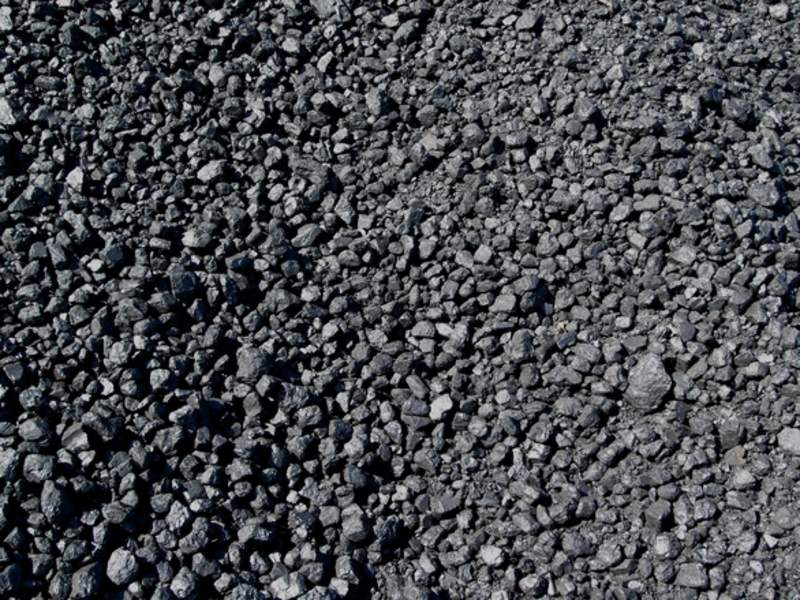 New Hope Group secured approval from the Queensland Government for its A$300m ($222m) Colton Coal mine project.
The open-cut coking coal project 10km north-east of Maryborough has been granted three mining lease approvals and is expected to create 120 new jobs.
Queensland Natural Resources and Mines Minister Dr Anthony Lynham said: "The project has been through a rigorous assessment process, including public objections and Land Court hearings."
---
De Beers Group announced it was leading a research project that aims to deliver carbon-neutral mining at some of its operations in five years.
The research project is a collaboration between scientists both from De Beers Group and internationally, and will investigate the potential to store large volumes of carbon at the company's diamond mines through the mineralisation of kimberlite tailings.
Kimberlite tailings are left behind as residue after diamonds have been removed from the ore.
---
Rio Tinto announced plans to invest $30.9m into a project feasibility study to develop its Koodaideri iron ore deposit in the Pilbara region of Western Australia.
The study's objective is to examine the Koodaideri option as Rio Tinto's next potential major mining development in the region. The company noted that the upcoming deposit will replace existing production.
Rio Tinto iron ore chief executive Chris Salisbury said: "We are pleased to be investing a further $30.9m in Western Australia, which will be spent with local businesses and suppliers, as well as firms outside the state."
---
Gold mining and exploration company Eldorado Gold signed a definitive agreement to buy the remaining shares of Integra Gold in a C$590m ($430m) deal.
The deal is inclusive of Integra shares held by Eldorado. Eldorado currently owns 62,170,095 common shares in the capital of Integra, which amounts to 13% of outstanding common shares of Integra on an undiluted basis.
With the proposed transaction, the company aims to acquire 100% of the issued and outstanding common shares of Integra.
---
Stellar Diamonds signed a legally binding conditional tribute mining agreement and revenue share agreement with Octea Mining in connection with the Tongo-Tonguma kimberlite project in eastern Sierra Leone.
The deal is expected to create near and long term cash-flows for Stellar.
The companies have agreed to mine the combined and contiguous Tongo and Tonguma concessions.
---
Connemara Mining secured six additional prospecting licences on the Inishowen Peninsula in Donegal, Ireland.
This additional area covers 229km² that adjoins the five licence blocks, which Connemara intercepted 4.82m in grading of 5.48g/t gold last year.
The total of 11 licences cover the complete Green Bed Member of the Dalradian geological sequence on the peninsula, which according to the company is highly prospective.
---
Salt Lake Potash completed first phase of the A$17.6m ($13m) placement with the issue of 30.7 million shares at A$0.43 ($0.30) each.
The second phase of 10.3 million shares will be issued on 16 June after securing approval of shareholders.
The company plans to call for general meeting with shareholders shortly.
---
Blackham Resources completed the preliminary expansion study on its 100%-owned Matilda/Wiluna Gold operation.
The study revealed that a staged expansion would give Blackham the flexibility to treat both oxide and sulphide ores.
It also indicated a lower risk staged approach to development and CAPEX over an 18-month period that will increase gold production to more than 200,000oz per annum.
---
---
Newmont Exploration signed an agreement for access to Greatland Gold's 100%-owned Ernest Giles project tenements in central Western Australia.
The project spans 1,800km² of greenstone belt that has multiple gold exploration targets.
Greatland Gold CEO Gervaise Heddle said: "We look forward to working with Newmont's Australian-based team who will be able to bring their extensive collective skills and experience in gold exploration, as well as their industry leading proprietary exploration techniques, and apply them to the vast and virtually unexplored Ernest Giles greenstone belt that is 100%-controlled by Greatland."
---
Tsodilo Resources' subsidiary Bosoto secured a prospecting licence in the Orapa Kimberlite Field (OKF) in Botswana.
Through the licence PL217/2016, Tsodilo will have access to the diamond-producing region in Botswana, which had an average annual output of 27 million carats in the last decade.
The OKF area produced 8.85 million carats last year.