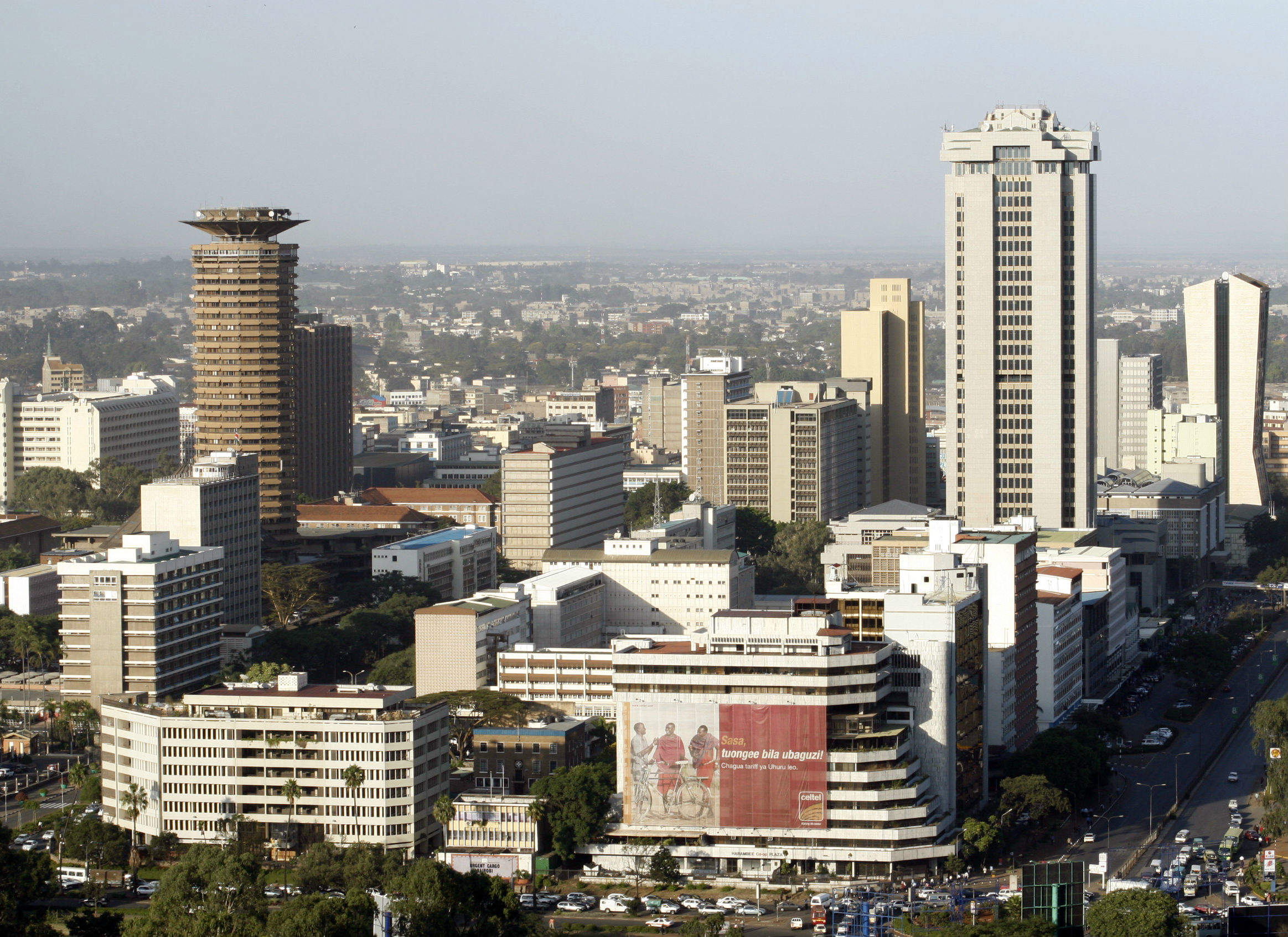 Kenya has benefited from its tourism industry, but it falls behind its neighbouring countries when it comes to mining. While focussing on developing leisure, farming, manufacturing and service industries, until recent years mining exports only amounted to around 1% of the country's GDP.
Outdated laws and ancient geological data meant that the East African country missed out on the last mineral exploration boom, but it looks like that could be set to change. In June, Kenya's President Uhuru Kenyatta signed a new mining act into law, which could see the nascent industry finally coming into its own.
The previous mining act was passed in 1940, consisting of the Trade in Unwrought Mineral Act and the Diamond Industry Protection Act. The new legislation includes more details and provisions about the principles of land policy, public land, regulation of land use and property, environmental obligations and agreements relating to natural resources.
What's in the new act?
There wasn't really a mining industry in Kenya until three years ago. Mining Minister Dan Kazungu has now written a new strategy that spans 20 years in the hope to see 10% of GDP coming from mining by 2030, and includes plans for up to 20 new mines. The aim is to have 20 more operators, such as Australian Base Resources which is focusing on Kenya,  situated in the country over the next 15 years.
When the act came into force in June, it was greeted as a new dawn for the industry, which is expected to make mining transparent, fair and profitable for both local and foreign investors.
The act states that national and county governments will assist miners with buying equipment, which will in theory increase miners' incomes and protect them from some of the risks associated with mining, particularly the risk of mines collapsing during the rainy season.
Also outlined in the act is the assistance miners will receive with getting a fair market price for their minerals and stones. Sellers can often fall victim to middle men who give them unfair prices, so regulation in this area is likely to help raise the incomes of small players at the bottom of the mining ladder.
Another important amendment is the royalties sharing scheme, which means that 70% of royalties are granted to the national government, 20% to the county government and 10% to local communities. This system ensures that local communities benefit from capital to develop their own assets and infrastructure and continue investing in them.
"This act injects predictability and certainty that will fuel rapid expansion and sustainable development of the mining sector," Kazungu said.
"This act injects predictability and certainty that will fuel rapid expansion and sustainable development of the mining sector."
A substantial amount of the 2016/17 budget – KSh3bn ($29m) in fact – will be used by the Mining Ministry to finance phase one of an aerial survey project. The plan is to map out the country's minerals digitally, so that the national and county levels of government have an upper hand when negotiating with local and foreign mining companies. This also shows all the applications, and all revenues earned will be made public.
While Kenya welcomes foreign investment, the government is showing that it is aware of the risks associated with commissioning another country to do a job. China, for example, is Kenya's main contender in the soda ash market with its synthetic version, and it is also the world's number one exporter of rare earth minerals.
"We should bring minerals here and do value addition," said Kazungu. "About $24bn worth of minerals go to Thailand each year for value addition and half of that comes from Africa. If we organise ourselves and get even 10% of that, we'll be making progress."
There are also plans to set up a gemology centre in Voi Town, which should be completed by December, where gem stones will be given value to be exported.
What does Kenya have to offer?
Mineral resources in Kenya include gold, iron ore, talc, soda ash, some rare earth minerals and gemstones. Gold is mostly restricted to the westernmost part of the country, while areas around Mobsasa host limestone, niobium, iron ore, gemstones and salt.
Kenya hasn't been considered a particularly mineral rich country, but recent geological surveys have indicated that this assumption could have understated what's actually available.
During its first mining years, Kenya's mineral deposits were predominantly titanium and non-metallic substances such as soda ash, which is mined from Lake Magadi and used in the making of glassware, paper and industrial chemicals.
This changed in recent years with the development of Kenya's first ever large-scale mine, the Kwale mineral sands project, in 2013. January 2012 saw the construction of the first Kenyan gold mine, Kilimapesa, and a particularly rich seam of coal has been found in Ukambani.
The south coast is emerging as a resource-rich location too, thanks to discoveries of minerals in the coastal county of Kwale. Situated in the area is  Mrima Hill, which has one of the top five rare earth deposits in the world. There are also niobium reserves which alone could be worth over $35bn.
"This is by far the largest mineral deposit in Kenya and the find at Mrima Hill will make Kenya one of the largest rare earth producers in the world," said Cortec Kenya Mining managing director David Anderson in 2013.
According to the Kenya Economic Survey 2015, between 2010 and 2014 the total quantity of mineral production in Kenya rose from 1.4 million tonnes to 1.7 million. The total value of mineral production rose by over KSh5bn ($50m) from KSh15bn in 2010 to KSh20bn in 2014.
"Kenya will be one of the largest rare earth producers in the world."
The most significant increases in production and value have been in fluorspar and salt, which have doubled and triple in quantity respectively between 2010 and 2014. Gold value on the other hand saw quite a drop, going from KSh6.2bn in 2010 to KSh695m in 2014.
The survey states that the average export price per tonne of soda ash increased by 1.8% between 2013 and 2014, but the price per tonne of fluorspar decreased by about 9%. This is mainly because of new regulations that restricted the use of some fluorspar products on refrigerants that resulted in a depressed market and low prices.
Is Kenya a worthy contender?
Kenya is still new to the industry, with the Ministry of Mines only being created about three years ago. The government launched a website last year to record and manage mining licences in the country, called the Online Transactional Mining Cadastre Portal (OTMCP), which is a testament to the country's dedication to keeping the sector transparent.
Some of the companies currently holding licences are Base Titanium, Apex Africa Resources, Pacific Industrial Energy and Zhen Hua Company.
Whether Kenya's mining sector will be able to reach the same heights as its neighbours in Tanzania and Uganda is another question. Acacia vice president for exploration Peter Spora said he is "cautiously optimistic" about his company's prospects and for the Kenyan mining sector.
"Look where Tanzania was in 1999 and 2015 and where Kenya is now," he said. "I'd say there are [fewer prospects] than what we've seen in Tanzania but there's been a lot less exploration so it's not clear."
As it stands, the $300m Base Resources titanium mine is the only mine of its size in East Africa. If Kenya drums up enough interest in its mineral wealth, then several more could be built in the near future.
The country has built up its wealth to be the largest East African economy from a diversity of industries, and so it is likely to remain strong regardless of its mining outcome. If it succeeds though, then the return could be substantial.