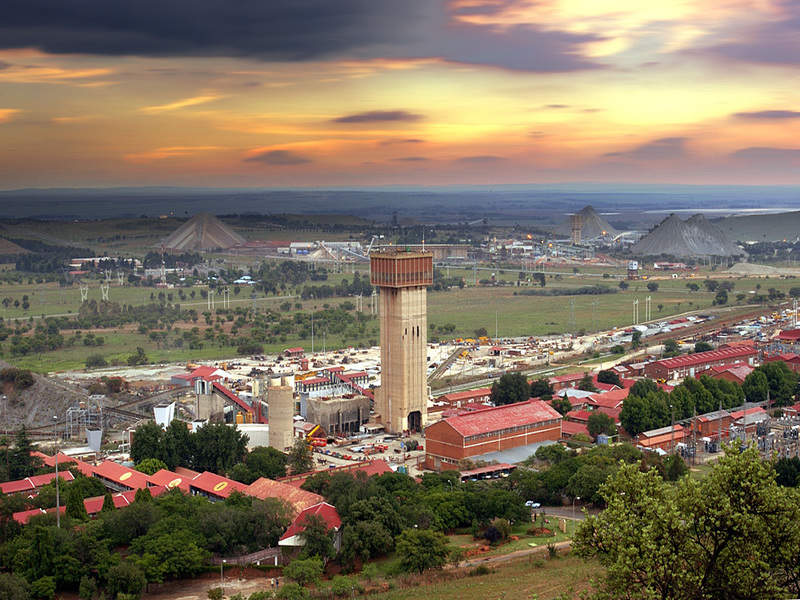 AngloGold Ashanti started the restructuring process of its loss-making South African business units, aimed at ensuring long-term viability and preventing further losses.
As part of the process, the company has started consultations with employees for placing the Savuka section of TauTona and Kopanang mines on care and maintenance.
In addition, the company is assessing the integration of the 60-year-old TauTona with the neighbouring Mponeng mine.
Rio Tinto's board backed Yancoal Australia's $2.69bn bid for coal assets in Hunter Valley, Australia, rejecting Glencore's increased offer price.
Glencore and Yancoal have been presenting bids and counterbids this month for the acquisition of the company's wholly owned subsidiary Coal & Allied Industries (C&A).
The latest offer from Yancoal includes $2.45bn payable in cash on completion of the deal and a new guaranteed, unconditional royalty arrangement worth $240m.
BHP approved $184m funding for the South Flank iron ore project in central Pilbara, Western Australia (WA).
The project will expand the existing Mining Area C hub, and is expected to replace production from the 80Mtpa Yandi mine when it reaches the end of its economic life in the coming decade.
The initial funding will enable the expansion of accommodation facilities to support current and future workforce requirements.
Glencore secured a contract to provide training and ramp-up support services to mining and metals company Nyrstar's Transformation project in Port Pirie, South Australia.
Alongside an existing blast furnace, the project includes installation of an Ausmelt furnace.
The contract will be carried out through Glencore's subsidiary Kazzinc's operation in Kazakhstan.
The Government of West Australia declared a ban on uranium mining for all future leases.
The decision followed the election promise made by the ruling party to block future applications to mine uranium in WA.
However, the ban will not affect the operations of four uranium projects that received state ministerial approval during the previous government's reign.
South African-based De Beers Group's $157m mv SS Nujoma vessel was set to start exploring for diamond deposits in offshore Namibian waters following its official inauguration.
With the 12,000t, diesel-electric powered Debmarine Namibia will be able to explore the deposits and secure diamond supply in the country. The vessel is equally owned by the Government of the Republic of Namibia and De Beers Group.
Measuring 113m in length, the vessel can carry a crew of 80 and is equipped with a helicopter deck suitable for Sikorsky S61s.
Norilsk Nickel (Nornickel) completed the Talnakh concentrator modernisation project in Russia for more than RUR47bn ($820m).
Following the upgrade, the plant's total throughput capacity has increased more than 30% from 7.6Mtpa to 10.2Mtpa of ore.
In addition, the company noted that metal losses in tailings have been reduced, while target nickel and copper recovery rates to the collective concentrate and also the target quality of nickel-pyrrhotite and copper concentrates have been reached.
Australia's federal scientific research agency CSIRO signed a commercialisation deal with equipment, technology, and services company Corescan to provide knowledge of orebodies and associated alteration for the global mining industry.
Under the deal, CSIRO's advanced mineral analysis and logging technology, HyLogger, has been licensed to Corescan.
The technology operates on an automated scanning platform, helping reduce costs and delays associated with laboratory analysis by providing near real-time analysis.
A team of Japanese researchers found a vast crust that is rich in rare and other important metals on the seabed, 350km off Boso Peninsula.
Found on an underwater mountain, the vast deposit consists of iron, manganese and other rare metals such as platinum and cobalt.
This deposit is spread over 950km², in an area where research as well as extraction activities are easier to be undertaken.
Adani Group gave final investment approval for its controversy-hit $4bn Carmichael mine and rail project in Queensland, Australia.
According to the group, this project is expected to create 10,000 direct and indirect jobs.
Pre-construction works will begin in the next few months. Coal sourced from the Carmichael mine will be exported to India.