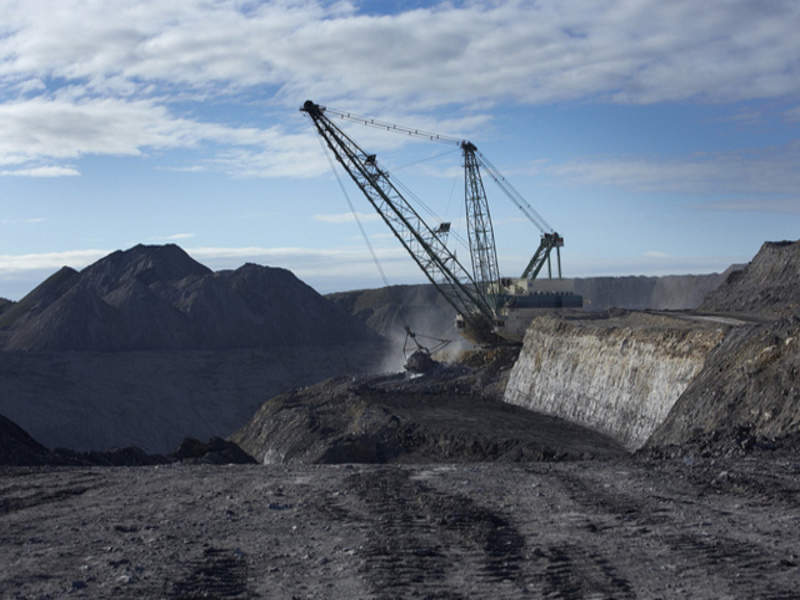 Rio Tinto– Top.jpg" alt="" />
Rio Tinto signed a binding agreement for the sale of its fully owned Australian subsidiary Coal & Allied Industries to Yancoal Australia for $2.45bn.
Under the agreement, Rio Tinto will receive $1.95bn in cash, which is payable upon completion of the deal.
It will also receive $500m in aggregate deferred cash payments, which will be paid in five annual installments of $100m each over five years following completion.
Strategic Minerals (SML) revealed plans to increase its ownership in the UK Redmoor Tin / Tungsten project to 50% after entering a shareholders' agreement with New Age Exploration (NAE) and Cornwall Resources (CRL).
This project is located between the village of Kelly Bray and the small town of Callington in south-east Cornwall, nearly 25km from city and port of Plymouth.
SML will formally exercise its option to acquire a further 248,864 shares in CRL at £3.39 each on 31 January 2017, reaching a 50% interest.
Environmental approval secured for Gold Road Resources and Gold Fields' joint venture Gruyere Gold Project, 200km east of Laverton in Western Australia (WA).
Awarded by Western Australia Minister for Environment Albert Jacob, the environmental approval is the precursor to secondary approvals currently being evaluated by the Department of Mines and Petroleum and Department of Environment Regulation.
Philippines' Department of Environment and Natural Resources (DENR) cancelled environmental compliance certificates (ECC) for four mining projects, which includes Norwegian firm Intex Resources' proposed $2.5bn nickel mine on Mindoro island.
Environment and Natural Resources Secretary Regina Lopez was quoted by Reuters as saying that the Intex Resources project would have damaged the environment, given that it will be located on a watershed.
ECCs were also cancelled for Forumn Cebu Coal Corp in Cebu, CEKAS Development Corp in Misamis Oriental, and Eaglerock Mining Corp in Zamboanga del Sur, reported Businessmirror.com.ph.
OceanaGold– Text.jpg" alt="" />
OceanaGold Corporation announced the first gold has been produced at Haile Gold Mine in South Carolina, US.
The company reported that 445oz of gold dore´ bars were poured in the initial operation.
OceanaGold president and CEO Mick Wilkes said: "The first gold pour at Haile is another significant achievement for the company, the valued communities of Kershaw and Lancaster, and the state of South Carolina.
X-Terra Resources (XTT) entered an exploration and option agreement with a group of four prospectors to acquire up to 60% of an undivided ownership interest in 234 mining claims in the Eeyou Istchee/Baie-James territory, Québec, Canada.
This agreement was signed based on a letter of intent previously signed. These 234 mining claims form a part of the newly discovered Veronneau gold property.
The agreement is subject to customary closing conditions, including approval of the TSX Venture Exchange.
Canadian miner Goldcorp signed a share purchase agreement with Leagold Mining to sell Los Filos Mine in Mexico.
Under the agreement, Leagold Mining will pay $438m as consideration to Goldcorp that includes $279m in cash, subject to certain closing adjustments.
Goldcorp will receive around $71m in Leagold as common shares and will retain certain tax receivables that amount to $88m.
Chinese coal mine operators cancelled leave of their workers and raised their pay to make the most of the high price window before the government reintroduces output limits.
Despite prices falling by 16% from their peak two years ago, they are still reasonably high for miners to make profits, reported Reuters.
A private coal miner was quoted by the news agency as saying: "At current price levels, we would love to have 73 hours in a day, so that we can produce as much as possible."
Cameco's Yeelirrie uranium project in the Goldfields region of Western Australia (WA) received environmental approval from the state government, subject to 17 conditions.
Western Australia Government approved the project after a thorough environmental assessment process and consulting public opinion.
The approval follows the agreement between environment minister Albert Jacob and the ministers for water, mines and petroleum, Aboriginal affairs and state development.
Altiplano Minerals signed a heads of agreement (HoA) with Comet Exploration to form a joint venture (JV) for two copper and gold projects within 100km of La Serena town of Chile, with potential for further collaborations.
An Australian mining exploration and development company, Comet specialises in base metal and gold projects in Chile.
Under the HoA, Altiplano Minerals can earn up to 50% interest in this JV by funding an aggregate of $2m by 31 May.