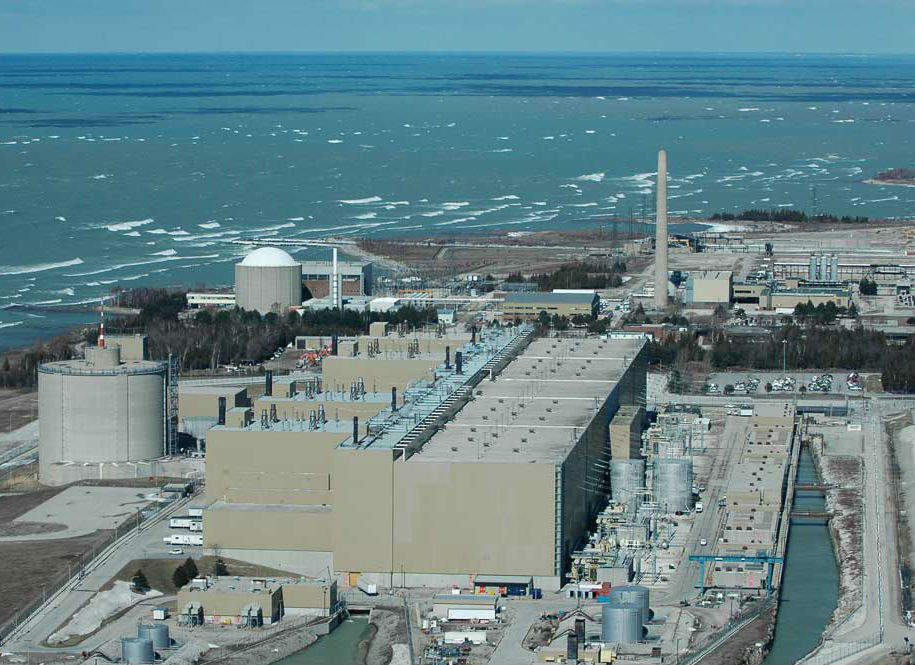 "When people think of mining, they think of Toronto," Toronto Stock Exchange head of business development Graham Dallas said at the Global Mining Spring Conference on 27 April.
The conference brought miners and financiers to London to talk about the current global mining market and industry trends, with speakers from several companies specialising in assets such as gold and uranium, as well as financial perspectives from investors and banks.
Vital for Canada
The Toronto Stock Exchange, which was present at the conference, has the ability to fund the mining sector, and was the best performing equity index in that industry during the first quarter of this year. It is home to more public mining companies than any other exchange in the world – 57% of the world's total mining companies as of 2013 – and Dallas says the exchange is "head and shoulders above competitors".
Along with the positivity about the industry, there was no disguising the fact that mining has had a tough few years.
"It is a difficult market, but difficult doesn't mean closed or impossible," says Dallas. "Mining is absolutely key and core to our business, in good times and bad."
In general, mining and metals are an integral part of the Canadian economy. Around 375,000 people across the country work in mining and mineral processing industries, which supply over 60 minerals and metals.
As well as potash, diamonds, gold and other metals, Canada also ranks as one of the top countries for mining energy-rich reserves.
Uranium: the nuclear source
One of Canada's big assets in mining is its uranium, which was first discovered there in 1964. It is second in the world for uranium production behind Kazakhstan, supplying about 20% of global demand, according to the World Nuclear Association.
All of Canada's uranium ore is dug out of Saskatchewan's Athabasca Basin, located just to the south of Lake Athabasca, although some of the country's other mines have been active in the past. In Saskatchewan, uranium grades are much higher than global averages.
"There are lots of uranium deposits in the world, but our grades are 50 times the world average," says Fission Uranium CEO & chairman Dev Randhawa. "It's high-grade and it's shallow."
In other areas of the world, miners must drill to around 400m below the surface to reach uranium deposits. At Athabasca, the reserves can be obtained at just 50m.
"There are lots of uranium deposits in the world, but Canada's grades are 50x the world average."
Randhawa spoke about how the demand for uranium is rising significantly and in places that are not necessarily expected.
Following the Fukushima nuclear disaster in March 2011, where a catastrophic tsunami resulted in a meltdown at Fukushima Daiichi nuclear plant in Japan, the global opinion about nuclear energy shifted. Several countries announced their intentions to phase out nuclear power generation but others, such as France, have expanded their nuclear capacity.
A Mining Association of Canada report states that as of August 2014, 29 countries were safely operating 435 nuclear power reactors, while 14 countries were constructing an additional 72.
"There are more reactors being built today than before Fukushima," Randhawa says. "In fact places like Saudi Arabia, United Arab Emirates, are actually building reactors.
"Even in Germany where they're attempting to shut down reactors, they buy their energy from France which is mostly nuclear."
The importance of China
The New Policies Scenario in the OECD's World Energy Outlook 2013 forecasted a 66% increase in global nuclear power generation between 2011 and 2035, and some of the largest capacity additions are in China.
Randhawa described China as one of Fission's main markets, a top reasons for this being the growing problem with pollution.
"I've been going to Beijing since 2005, and it's got worse and worse," says Randhawa. "For a while though, when the Olympics were on, and they shut down industry for two years, I could see the sky."
He says that right now, China gets 1.5% of their energy from renewable and nuclear energy, but it wants to increase this to 30% by 2030.
Whereas, the US which is currently the highest-capacity nuclear country with 104 reactors, is only building one facility this year while in comparison, China is building one a month, with 32 in operation and 22 under construction.
"Right now, China gets 1.5% of their energy from renewable and nuclear energy."
"They've learned how to make them really quickly and really well," says Randhawa.
Fission forecasts that there will be 337 new nuclear reactors in the world by 2030. This is important for nations facing problems with smog and the resulting health implications because nuclear power generation is a carbon-free source of energy.
Remaining a major player in the uranium industry is likely to have a positive effect on Canada's mining sector. Massive amounts of planned power stations will open up new markets for uranium miners in Canada and abroad.
With the Nuclear Regulation Authority's approval to restart Sendai power plant in Japan, indicating that the country is starting to take steps towards resuming nuclear power generation, and the increasing number of planned power stations, it looks as though the future for uranium could be bright.