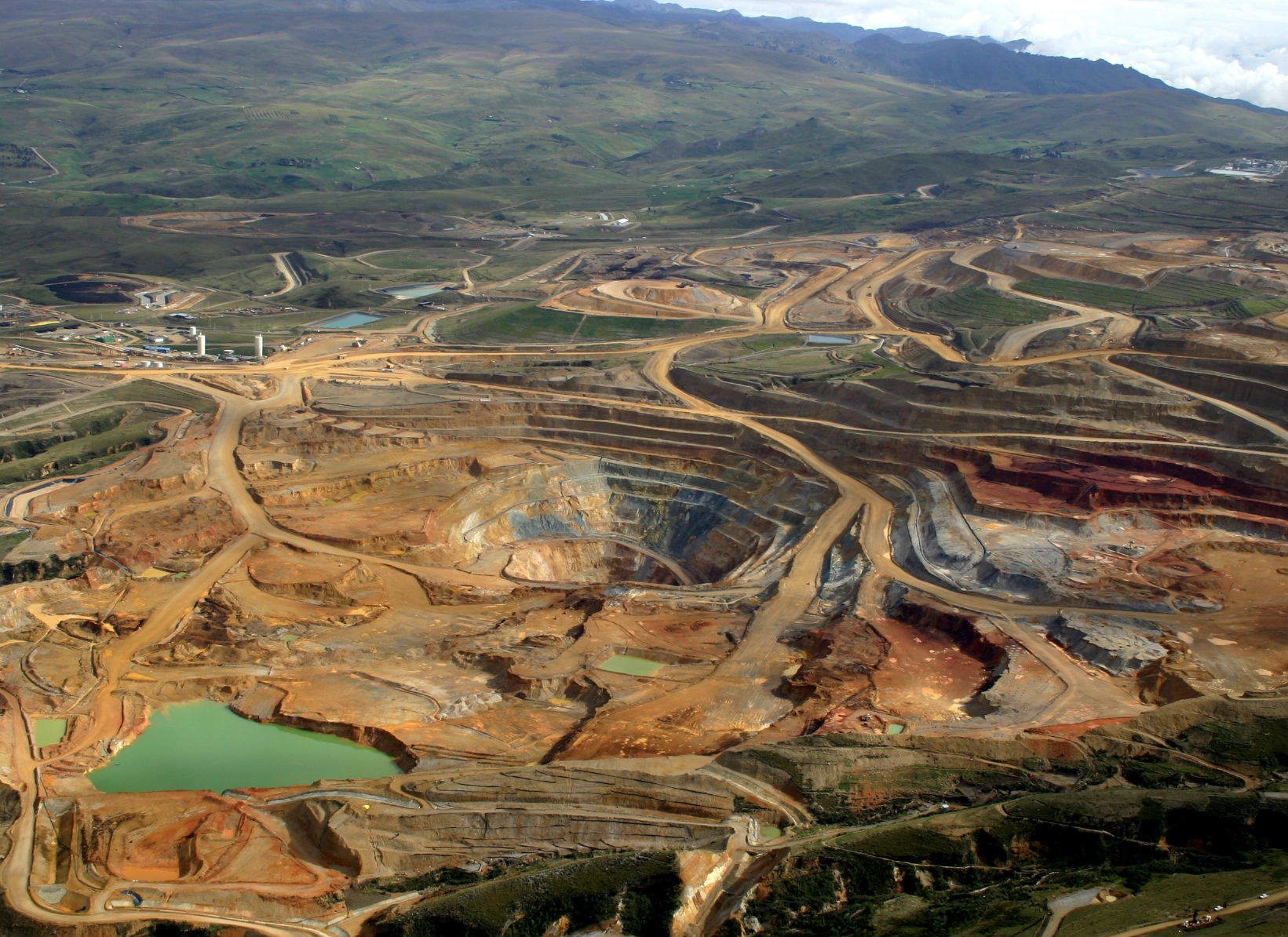 That Cornwall and South America enjoy a shared history may come as a surprise to many, yet during the 18th and 19th centuries, as many as 250,000 Cornishmen – the majority of them miners – emigrated abroad in search of work, many of them settling in countries such as Brazil, Chile, Mexico and Peru.
A dearth of mining expertise in South America, coupled with the decline of tin and copper mining in Cornwall, convinced these 'Cousin Jacks' – the name is thought to derive from Cornishmen asking if vacancies could be filled by their cousin Jack back home – to risk all for a new life in South America.
Two centuries on, the parallels between the great Cornish diaspora and modern mining recruitment trends are compelling. Despite the industry downturn, demand for skilled labour in Latin America remains high, and UK mining personnel with proven transferable skills are once again at a premium.
UK Trade & Investment (UKTI) and industry consortium the Cornish Mining Alliance have recognised the opportunity and joined forces with a view to exporting specialist UK mining expertise abroad.
For Nick Eastwood of Hunter Personnel, the collaborative project is a rare piece of good news in an otherwise depressed global market struggling with low commodity prices and risk-averse investors.
"Over the past two and a half years the exploration market has gone off the edge of a cliff, but right now there is a marked shift of interest from Africa to South America by companies, in particular those from the Toronto Stock Exchange," he says. "South America is less volatile than Africa, where the removal of funds for exploration and government greed represent a higher risk.
"I'm involved in the Cornish Mining Alliance, a consortium of UK mining consultancies and companies that aims to take on bigger projects overseas, and there is an awful lot of interest in South America, where there are still large, unexplored prospects. The project is in its infancy, but mining ministers from Chile and Peru are scheduled to visit the UK and there is a desire to export the expertise available in Cornwall."
Untapped potential: gold, copper and mineral exploration in Chile and Peru
The optimism surrounding Latin America in general, and Chile and Peru in particular, can largely be attributed to the region's prospective geology, reduced cost profile, and a stable tax and regulatory environment that, compared with other mining destinations, encourages foreign direct investment.
The Economist Intelligence Unit expects Chile, home to one third of the world's total copper reserves, to attract $28bn of foreign direct investment by 2017, while Peru, the second-largest global producer of copper and silver, is expected to benefit from $56bn of capital by 2020.
"In the past, government influence in South America was heavy and the government in Chile still has large shareholdings in most of the copper operations."
"In the past, government influence in South America was heavy and the government in Chile still has large shareholdings in most of the copper operations, although to a lesser extent," says Eastwood. "What makes South America attractive is the Andean geology that stretches all the way from Peru down through Chile. Chile is the largest copper producer in the world from large open-pit mines as well as the second-largest producer of gold. However, there is also exploration funding for other mineral types, some of it driven by local companies rather than multinationals and consortiums.
"Brazil is also a huge area and in terms of mineralogy much of it remains unexplored, particularly the upper parts of the Andes above the snowline. There are deposits – copper ore, for example – high up in the mountains that have not yet been exploited by modern methods because of the altitude."
Eastwood also dismisses concerns that a lack of first-world infrastructure in Latin America represents a significant hurdle to mining investment. Chile, for example, currently has more than $60bn of infrastructure projects in the pipeline, including transportation and power transmission projects.
"I don't think such hurdles are significant," he states. "Parts of Chile and Peru, for example, have first-world building and power infrastructure. Potential barriers are possibly isolation and language is always a hurdle for companies without Spanish-speaking employees. However, companies in Chile are increasingly keen to move in international circles; there's the aspiration to move up a notch."
Skilling South America: proven international expertise at a premium
I ask Eastwood to analyse the Latin American labour market to find out which specific mining skill sets are in short supply and why local recruitment consultancies are looking abroad for expertise.
"The mining association between the UK and South America goes right back to the Cousin Jacks," he explains. "There are some consultancy groups in Peru and Chile, but a lot of them are satellites from larger institutions in the UK and for that reason skilled UK personnel remain eminently exportable.
"That's not to say that South America doesn't have its own experts; to the contrary, they produce very good mining people. However, they tend to stay in their own country and don't get the same exposure to multiple methods, applications and best practice transfer as, say, European employees."
Eastwood goes on to list some of the specific industry positions that UK-based mining recruitment firm Hunter Personnel is currently struggling to fill, both in South America and worldwide.
"There are specific jobs that not enough people are going into," he says. "For example, I could find rock mechanics and tailings dam design engineers a job tomorrow if they came to me. Senior mining engineers that can run projects and conduct feasibility studies are also in demand, as are resource geologists that can sign off on resource reports that comply with 43-101, JORC and PERC standards.
"As for UK expertise, there's long been a consortium of knowledge in Cornwell. The UK's only mining college, the Camborne School of Mines, is in Penryn and many people make their base down there."
Recovery position: the PDAC Conference 2016 and skills time bomb
With the global mining industry facing low commodity prices, sky-high operating costs and dwindling reserves, can South America kick-start a global recovery? Eastwood remains cautiously optimistic.
"There is certainly a feeling that South America has more going for it and is therefore likely to attract more investment," he states. "What is interesting is that the Prospectors and Developers Association of Canada (PDAC) Conference in Toronto in March 2016 contains a very large contingent from South America. If that is very buoyant, then I can see next year being a good one for South America.
"However, I'm a firm believer that nothing significant is going to happen before next summer."
"However, I'm a firm believer that nothing significant is going to happen before next summer."
For Eastwood, a lack of investment in training a new generation of skilled workers to replace the post-World War II baby boomers approaching retirement age is a major issue facing the industry.
"The number of mining colleges in first world countries has been dramatically reduced in the past 20 years," he says. "During the last industry depression in the 1990s, virtually all the big boys cut their graduate trainee schemes; the only country that added to its mining university base was Canada.
"Consequently, a significant number of senior mining people are going to retire in the next couple of years. There will be a need for experts and these people will have to start coming from India, China and the Philippines. The problem with that is that only a small percentage of this workforce have travelled the international route and they don't have the practical experience that companies want.
"Right now, mining CEOs are just trying to keep their heads above water and keep the shareholders happy – and understandably so. However, there is a time bomb waiting to go off in terms of transferable skills and I see hardly any indication that the problem will be tackled in the long term."