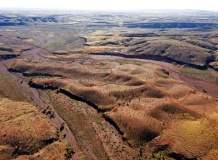 Japan-based Sumitomo Metal Mining (SMM) and Sumitomo Corporation approved a $4.6bn expansion plan at Cerro Verde copper mine in Peru.
Cerro Verde is an open pit copper and molybdenum mining complex located approximately 20 miles south-west of Arequipa, Peru.
SMM and SC hold a 21% equity interest in the Freeport-McMoRan copper and gold operated mine.
The company noted that it is willing to expand the annual copper production of the mine from 300,000t to 500,000t, following completion of the on-going study.
Expansion plans for the project were officially finalised and slated for start-up in the first quarter of 2016.
Diamcor Mining recovered a 43.9ct gem-quality diamond in the 10.8+ carat category at its Krone-Endora in Venetia project in South Africa.
The recovery of a special diamond has been incidental to the on-going commissioning and testing exercises being performed at the project.
The rough stone was delivered to tendering facilities for initial evaluation and to be prepared for sale at upcoming tender.
The special diamond is expected to be one of the higher value rough diamonds recovered from the project to date, according to the company.
Rio Tinto gained approval from the New South Wales (NSW) planning assessment commission for the smaller expansion of its Mount Thorley Warkworth coal mine in Hunter Valley.
The approval to expand the mine in New South Wales, Australia, will allow Rio Tinto to commence mining a small parcel of land within the original, larger expansion proposal.
However, the final decision on the proposed larger expansion for the mine lies with NSW Supreme Court.
The company planned to extend the mine 15km south-west of Singleton, further west and south-west, extending its life expectancy to 2031. It was given the ministerial consent to do so in February 2013.
Serabi Gold's exploration programme at its Sao Chico gold project in Para, Brazil, has intersected further high-grade gold deposits.
The findings came from infill and extension drilling on the Highway Vein, situated about 250m east and along strike of the Main Vein.
The company said that, consistent with drilling results from the Main Vein and its potential extension to the west, various interceptions of gold grades of more than 25g per tonne (g/t) were reported, including one intercept of 189.6g/t over 1m.
Serabi Gold noted that in 2011, drilling intersected the Highway Vein in two drill holes on the same section, revealed intercepts of 1.60m at 5.25g/t of gold from 40m in hole 11-SC-012 and 2.92m at 7.45g/t of gold from 118.85m in hole 11-SC-013.
Seven miners were killed and nine injured at a coal mine in Eastern Ukraine, following a methane blast, according to officials.
The incident occurred at the Pivnichna mine in Ukraine's mineral-rich Donetsk region, on 17 February.
Ukraine's emergencies ministry said that rescue teams were immediately sent to the affected area and the bodies were recovered in the early hours of the morning.
Work at the mine has been suspended.
Eight bodies were recovered from a South African gold mine, following a fire and rock collapse at a Harmony Gold mine near Johannesburg, according to company officials.
The incident occurred at the Doornkop gold mine 30km west of the city on 4 February.
According to National Union of Mineworkers (NUM) and Harmony, a fire broke out in a stope 1,733m underground.
Rescue teams were immediately sent to the affected area, but access had become difficult due to smoke and a subsequent fall of ground.
Iron Ore Holdings (IOH) received environmental approval from Western Australia's state Government for the development and operation of its Buckland iron ore mine.
The Australian company also received permission for infrastructure and haul roads, subject to conditions in-line with other mine and associated infrastructure developments in Western Australia.
The Buckland project is located near to Rio Tinto's Mesa one iron ore mine. It includes an eight million tonnes per annum (Mtpa) mine at Bungaroo South, potential additional production from other Buckland deposits, a new 200km sealed haul road and a new 20Mtpa transhipping port at Cape Preston East.
The Bungaroo South deposit is located approximately 45km south of Pannawonica, and 30km from Robe River's Mesa J mine.
Apollo Minerals confirmed multiple high-priority iron-oxide-copper-gold (IOCG) drill targets at its Bundi prospect in South Australia.
The Titan project is located in a highly sought after IOCG frontier in the Gawler Craton copper-gold belt; it extends into the Eaglehawk joint venture ground and close to the Prominent Hill and Olympic Dam deposits.
Apollo noted that impressive assays relating to the age and mineralisation potential at Titan have rejuvenated IOCG exploration in the district.
Further evidence by numerous independent data-sets suggested that the Gawler Craton copper-gold belt shares various similarities to Andes copper belt in South America, and may host a number of discoveries.