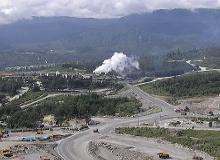 Rio Tinto" width="199″ height="133″ />
Rio Tinto announced new cost-cutting measures such as streamlining its product groups and corporate functions.
As per the new arrangements, the mining company's asset portfolio will be condensed into four divisions of aluminium, copper and coal, diamonds and minerals, and iron ore.
The new copper and coal division is expected to bring the company's coal operations in-line with the existing copper portfolio, while the aluminium and iron ore division will remain untouched.
Glencore announced its plans to reduce this year's production by 15 million tonnes to align coal output with existing customer demand.
The latest announcement follows the company's recent closure of coal production in Australia.
Glencore intends to reduce output at various sites with initiatives that include underground roster changes, scaling back several open pit operations and revising its product portfolio.
The plans aim to tailor volumes and qualities to better match the current market demand.
The US Mine Safety and Health Administration (MSHA) launched two online tools to track safety violations commonly associated with mining deaths.
The new programmes will help operators, miners, the MSHA and others to track breaches of standards found by federal mine inspectors while examining underground coal mines.
According to the MSHA, the online tools will also improve its other web-based methods for ensuring operational safely such as monitoring a mine's compliance history, determining its eligibility for a pattern of violations, or the number of substantial violations issued in a given timeframe following a corrective action plan.
Poland said it would seek approval from the European Commission for its plan to extend state funding to some loss-making coal mines.
The slump in coal prices, increase in production costs and sliding demand is affecting the financial health of the coal mines, according to Reuters.
Polish Minister in charge of restructuring the industry Wojciech Kowalczyk was quoted by PAP news agency as saying: "We declared that we will submit the notification application on the aid programme in February."
The Mongolian Parliament supported a plan to resolve the long-running dispute with Rio Tinto regarding the Oyu Tolgoi copper mine.
In 2013, the mining company suspended its development schedule to dig a $5.4bn underground mine at Oyu Tolgoi, due todisputes with the government over cost overruns for the existing open-pit mine.
Mining ministry spokesman Galsan Bodibilguun told Reuters that Mongolia Prime Minister Chimed Saikhanbileg submitted a proposal to parliament, which noted that the government would work to 'resolve underground investment issues' and boost development by year-end.
Neptec Technologies completed proof-of-concept testing of its 3DRi Spot Assist application at Teck Resources' Fording River coal mine operation in south-eastern British Columbia, Canada.
The sensor-based truck spotting technology has been developed in collaboration with Barrick, Teck Resources and Peck Tech Consulting.
Using Neptec's 3D real-time intelligence software development platform, 3DRi, and obscurant-penetrating OPAL 3D laser sensors, the technology improves the productivity and safety of operations in the loading area of open pit mines.
Barrick Gold announced plans to divest its Porgera mine in Papua New Guinea and its Cowal mine in Australia, to reduce its net debt by at least $3bn by year-end.
The company is also cut the number of staff at its Toronto headquarters by almost half, from the existing 260 positions in 2014 to 140, and expects its corporate administration expense to be about $145m this year.
Barrick Gold estimates that the annual gold production from its existing portfolio will exceed six million ounces (Moz) in 2016 and 2017.
Tuvalu and Kiribati joined a group of Pacific Island countries to proactively formulate rules for seabed mining alongside the Cook Islands, Fiji and Tonga.
Tuvalu has secured technical assistance from the Secretariat of the Pacific Community (SPC) and set new standards with its Seabed Minerals Act 2014.
Under the act, coastal communities must be consulted before granting approval for mining projects within Tuvalu's waters.
Australia's Pulse Mining Systems teamed-up with Cloud BI and technology provider Birst to develop a new analytics solution for data visualisation and analytics.
Pulse Mining Systems delivers enterprise resource planning (ERP) applications specifically made for the mining sector.
Available to customers on any device, the Pulse Mining Analytics package provides anywhere-access to data in a flexible method from the cloud.
Razrez Arshanovsky announced the opening of its new coal mine in the Khakassia Republic of southern Siberia, Russia.
Arshanovsky mine was previously is said to have faced opposition over pollution fears, threats to water and fish supplies and transport disruption. The mine is now expected to have a production capacity of ten million tonnes of coal a year, once it is completely operational.
Khakassia Republic chairman Viktor Zimin told Siberian Times: "It will have a direct impact on the opening of new industries, the creation of new jobs and increasing welfare."
Anglo American announced plans to sell its ownership interests in two open cut coal operations in Queensland's Bowen Basin in Australia.
Following the conclusion of a review of its Australian coal portfolio, the company intends to sell its 51% stake in Dawson mine near Moura and 70% stake in Foxleigh mine near Middlemount.
The two operations, which are claimed to be highly productive, do not align with the company's core business portfolio in the country and its broader global coal business, the company said.