Arrested development: why Indonesia lifted its mining export ban
The Indonesian Government is hoping to kick-start its economy by lifting a partial ban on exports of metal ore and mineral concentrates, a policy originally aimed at boosting domestic processing and reducing the South East Asian nation's exposure to volatile commodity prices. Julian Turner reports.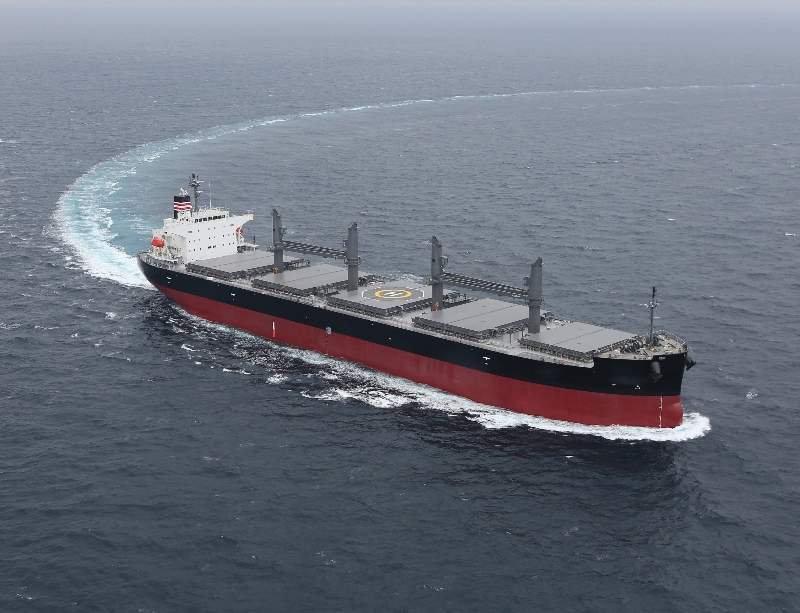 In January, the Indonesian Government ended months of speculation by lifting its partial ban on the export of unprocessed minerals, underlining not only the parlous state of South East Asia's largest economy, but also its status as a major supplier of nickel ore and bauxite, for aluminium production.
The controversial policy was intended both to boost smelting capacity by developing higher value domestic processing facilities and reduce Indonesia's exposure to volatile global commodity prices.
Instead, mining industry leaders such as Tedy Badrujaman, CEO of state-controlled Antam, which had its numbers hit hard by the ban on nickel ore exports in 2014, argued that the law not only hurt revenues but also threatened to decimate local economies, particularly in Kalimantan and Sumatra.
Faced with industry unrest, a significant budget deficit, and having missed its 2016 revenue target by $17.6bn, the government under President Joko Widodo had little choice but to perform a volte face.

Over the next five years miners will be permitted to export mineral ore, including nickel ore, bauxite and concentrates of other minerals, provided they can show progress toward smelter development.
Coal and minerals director Bambang Gatot ordered nickel and bauxite miners to reserve at least 30% of smelter capacity to process low-grade ore, defined as below 1.7% nickel, which can potentially be exported if installed smelter capacity cannot absorb miners' production. Bauxite with an aluminium oxide content of at least 42% may also be exported 'in certain amounts' under the new regulations.
Under construction: Indonesia's smelting sector and political controversy
Welcomed by mining companies − Antam hopes to export 20 million tonnes (Mt) of low-grade ore to help attract financing for smelter projects, around ten times more than the ore it currently processes – the policy U-turn has, unsurprisingly, angered representatives from Indonesia's domestic smelting industry.
The ban was designed to give Indonesia's resources sector a competitive advantage over neighbours such as the Philippines, which became the world's top nickel ore exporter in 2014, but lifting the prohibition on exports could cut short the construction of smelting and other processing facilities.
Some mining operators are also concerned that being forced to handle low-grade ore will inevitably result in spiralling operating costs, and that the market could crash, depressing prices further.
Following the announcement that Indonesia's export ban had been lifted, the price of nickel fell 5% to a four-month low on the London Metal Exchange, while copper retreated from a one-month high.
"Chinese companies will be most unhappy because they have invested something like $15bn in developing smelters that are already in operation."
Jonatan Handojo, executive director of the Processing and Smelting Companies Association (AP3I), told Reuters that the new policy "damages Indonesia's image throughout the world and makes us look like our laws and regulations can be changed just like that".
"Chinese companies will be most unhappy because they have invested something like $15bn in developing smelters that are already in operation," Handojo said, adding that the flip-flop nature of Indonesian policy-making could potentially damage the country's economic relations with China.
There is also a political dimension to the issue. Bill Sullivan, a lawyer at Christian Teo and Partners in Jakarta, said the government had reversed course on the mineral export ban in part to help tackle the social inequality some argue lies behind the open resentment towards Widodo and his political ally Basuki Tjahaja Purnama, the controversial ethnic Chinese and Christian Governor of Jakarta.
In 2016, conservative and hard-line Islamic groups rallied in their hundreds of thousands to demand that Purnama be prosecuted for allegedly insulting Islam and Muslims, an allegation he denies.
"The government is doing this, at least in part, because it is so spooked by the social unrest," Sullivan told the Financial Times. "It has decided that this is an economic issue and people are unhappy at the lack of jobs and low economic growth, so it can no longer afford to pursue a suboptimal industrial policy."
Global impact: Indonesian copper production and nickel prices
The Indonesian Government's decision to lift the export ban has already had repercussions for both global commodity markets, and foreign metals and minerals companies in Indonesia and worldwide.
Having indefinitely halted copper concentrate shipments, US giant Freeport-McMoRan is now able to continue exporting beyond the previous 12 January deadline for full domestic processing, and to extend its long-term operating permit, subject to application for new special mining licences (IUPK).
Reuters notes that Freeport, the world's largest publicly traded copper miner, will have to agree on new taxes and royalties, and divest up to 51% of its Indonesian unit from 30% under current rules (so far it has divested only 9.36%). However, the lifting of the export moratorium is still good news for Freeport, which owns the huge Grasberg mine and has been active in Indonesia for 50 years.
Australian nickel producers such as Western Areas and Independence Group may also be hit hard. Citi analysts estimate that Antam may have up to 20Mt of stockpiled nickel ore, which it is now free to export abroad, potentially tipping the market toward over-supply and depressing prices.
Perth newspaper, The West Australian, notes that low-grade Indonesian ore had been the primary source of feed for China's nickel pig iron industry, and until 2014, when the Indonesian ore export ban came into force, had been a major contributor to oversupply of the key steel-making commodity on global markets.
Uncertain future: hurdles of investment in Indonesian mining
Indonesia remains a major producer of coal, copper, gold, tin and nickel, is among the world's largest exporters of thermal coal, and consistently ranks highly in terms of coal and mineral prospects.
However, the export ban controversy has refocused attention on the country's mining industry and its future prosperity in an era of low commodity prices, uncertainty around contracts of work (CoWs) versus new mining business licences (IUPs), revenue sharing and foreign ownership, tax relief, security arrangements, and increased public scrutiny around mining's environmental impact.
"Nothing kills potential mining investment quicker than political and regulatory uncertainty."
PricewaterhouseCoopers (PwC) reports that, in 2015, the mining industry contributed approximately 4% to Indonesia's GDP, but that the industry represents a much larger share of the regional economies of many provinces, where mining is often the only significant employer.
Mining contributed 14% to total export revenue in both 2014 and 2015, a figure the government expects will increase once its processing and refining facility construction programme is complete.
That said, nothing kills potential mining investment quicker than political and regulatory uncertainty, and the latest policy U-turn on ore exports is unlikely to give investors what they crave: consistency.
"The [2009] Mining Law was heralded as the beginning of an era of greater certainty for investors in the mining industry in Indonesia," writes PwC in its 'Mining in Indonesia' report. "However, it has become evident in the seven years since its promulgation, that the government has had a difficult task in balancing the interests of investors seeking to invest in Indonesia's highly prospective mining industry with the ultimate aim of ensuring that a fair proportion of the wealth generated from the exploitation of Indonesia's minerals is retained by Indonesians for the benefit of Indonesia."