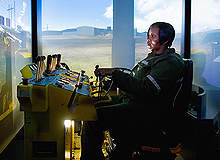 The revised South African Mining Charter, released at the end of September by Minerals Resources Minister Susan Shabangu, is essentially a reformulation of the original document published in 2004. The vision of the original charter was: "To facilitate sustainable transformation, growth and development of the mining industry". The revised charter formalises this process by introducing penalties for non-compliance, while there is a more structured scorecard to evaluate if mining companies are meeting transformation targets for historically disadvantaged South Africans (HDSAs).
The scorecard is heavily weighted towards human resources development (HRD), which comprises 25% of a company's total score; mine community development; and sustainable development and growth. It also offers some leeway to companies when evaluating their level of transformation. A score of 75%-100% is deemed as excellent, while a score of 50%–75% represents a "marginal to acceptable performance".
In addition to this, Sven Lunsche, manager of corporate affairs at Gold Fields, points to "a provision in the charter that allows companies to approach government for an extension, provided there are adequate reasons for seeking one."
Transformation at an ownership level
According to Lunsche, the revised charter provides clarity to the local industry. "There was an element of uncertainty surrounding fears that the ownership level target would be raised even further, but it has now been formally set at 26%," he explains.
"The revised charter gives the South African Government the ammunition to counter more radical calls for nationalisation."
Lunsche pinpoints another potential positive for mining companies: "The revised charter gives the South African Government the ammunition to counter more radical calls for nationalisation by arguing that it is already implementing HDSA ownership targets."
How well do you really know your competitors?
Access the most comprehensive Company Profiles on the market, powered by GlobalData. Save hours of research. Gain competitive edge.
Company Profile – free sample
Thank you!
Your download email will arrive shortly
Not ready to buy yet? Download a free sample
We are confident about the unique quality of our Company Profiles. However, we want you to make the most beneficial decision for your business, so we offer a free sample that you can download by submitting the below form
By GlobalData
The initial target for ownership set in 2004 was a 15% increase by 2009, but an industry-wide increase of only 8.9% was achieved. With this in mind, is a 26% increase in HDSA ownership by 2014 a feasible target? Lunsche believes so: "Most of the requirements are achievable but will require a heavy investment by mining companies. At Gold Fields specifically, we have already achieved our 26% ownership target, although hostel accommodation upgrades might take slightly longer than four years.
"The 40% equity target, meanwhile, should be achievable despite a general lack of mining skills in the economy."
Despite these positives, the charter still has some major shortcomings. Shona Kohler, an external analyst for Consultancy Africa, believes that ownership level transformation does not necessarily contribute significantly to job creation, growth or beneficiation: "BEE ownership targets have the potential to overshadow the need for transformation on a more 'real' level, and while billions are being invested in the pursuit of transformation at the level of ownership, other aspects of empowerment with greater potential to redress the imbalances of the past are neglected."
Lunsche also sounds a word of caution: "The revised charter should go some way towards addressing the desired change. On the other hand, only a few of the ownership structures to date have benefitted neighbouring communities. That will require a far more innovative approach in terms of the ownership part of the charter.
"The ownership levels in the local mining industry have changed but to date only to the benefit of a select few black mining magnates," Lunsche continues. "In itself, though, there is nothing wrong with that and companies like Exxaro have used their access to these ownership targets to grow and reinvest in new mining ventures, thereby creating jobs and benefitting communities."
Kohler points to ongoing concerns that "many of these business people have strong ties to the political elite. This raises the risk that the pursuit of transformation at the level of ownership could entrench a culture of political favour and cronyism." Whether warranted or not, this also raises concerns among investors over the potential for corruption.
"Ownership in local mining has changed, but to date only to the benefit of a select few black magnates."
There are exceptions to this trend, however, and Kohler highlights several companies that have implemented employee share-ownership programmes or empowerment deals that benefit local communities, with the best known of these being the deal between the world's second-largest platinum producer, Impala Platinum, and the Royal Bafokeng Nation.
The revised charter also makes it more difficult to finance empowerment deals by introducing the requirement that HDSA shareholders receive a portion of dividends as a direct benefit, instead of the full dividend being used to service transaction debt.
"As a result, mining companies are facing an environment in which it will be more difficult to effect BEE ownership transactions, while at the same time being aware that failure to secure such transactions could result in the cancellation of mining and prospecting licences," Kohler explains.
Global perceptions and foreign investment
Global perceptions may present another hurdle to be overcome in the quest for mining industry transformation. Lunsche believes that the revised charter has seen foreign investors unfamiliar with South Africa perceive it "as a place where the industry is heavily over regulated, with regulations changing ever so often. Investors need certainty and their perception is that the regulatory regime in South Africa does not provide that at the moment."
Foreign investment is vital and Lunsche continues, "South Africa has not benefitted from the commodities boom as other countries have and one of the reasons is the perception of undue government interference in the (mining) industry. Had we had the investment seen in other countries it would have attracted an estimated R100bn or more, which in turn could have created significantly more jobs."
In an interview with Barry Sergeant on Mineweb Radio, Peter Leon, South African mining sector expert and partner at law firm Webber Wentzel, supported this argument: "The concern is not just among my clients, but amongst the investor community. They're worried about the security of the rights that they have and if there is an opportunity for opportunistic behaviour where those rights get taken away. The concern is: is the government actually going to live up to the promise of amending this law?"
An uncertain future
The original charter failed to live up to expectations when it came to transforming the South African mining industry and there is a danger that the revision will suffer similar shortcomings.
"The original charter failed to live up to expectations when it came to transforming the South African mining industry."
However, with previous aspirational targets now becoming legally binding, there is the added danger that not only will foreign investors be scared off, but also that companies already active in the industry will struggle to meet targets, leaving them at the mercy of government discretion. As Kohler comments, "It is the very presence of targets that are deemed unrealistic, and the vagueness of how these targets are to be achieved, that have brought about a lack of respect for the transformation process, resulting in transactions that have met the letter but not the spirit of the country's empowerment legislation. Such transactions, coupled with the slow pace at which transformation is proceeding, are leading to calls for more radical measures – including the nationalisation of the country's mines."
While the revised charter is seeking to redress the imbalances of the past, many believe that it is focusing on the wrong areas. Lunsche concludes: "Not as much ownership transformation as we had hoped for has been achieved but there are some success stories such as Mvelaphanda, Exxaro, Shanduka and others. The fact that some of these companies themselves do not have a wider ownership base is something that cannot be rectified by the mining charter on its own. The real solution is to develop a skills and training base that allows black engineers and other skilled people to rise through the ranks of established mining companies and create smaller scale mining firms that can start prospecting for metals in South Africa's mineral-abundant grounds."