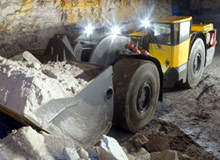 Mining is inherently spatial. The inseparable dependency of mineral exploration and extraction on accurate surface and subsurface positional information makes it the most natural of client industries for geospatial technology.
Unsurprisingly, geographical information systems (GIS) have found a wide range of uses – from discovery and production to closure and reclamation – and integrating GIS tools into planning and asset management has brought increased productivity and reduced costs.
As most mining operations involve significant areas of land, running them efficiently calls for the ready availability of large volumes of topographical information, making for a perfect fit with the capacity of GIS to gather, archive and access multiple datasets swiftly and easily.
Blending this with the enhanced analytical capabilities of spatial software and the broader earth-mapping techniques of geomatics, technology sellers now offer mine owners tools to compile, analyse and display geospatial data with unprecedented sophistication. Multilayers of datasets are now able to generate unparalleled renderings of terrain/sub-terrain topography.
Better navigation
"Integrating GIS tools into planning and asset management has brought increased productivity and reduced costs."
Improving navigation has been one of the industry's big R&D areas over recent years, driven by the same motives of increased productivity, greater efficiency and lowered costs that triggered the uptake of GIS in general.
Crucially, it also plays to mining's long-standing hot topic of safety – one that has recently become significantly hotter, as a number of fatalities and lost-time injuries threaten to overshadow more than a decade of progressively declining accident figures.
The heart of any GIS is formed by the appropriate datasets that underpin its functionality. The greater the volume of geographical information they contain – and the more detailed – the higher the accuracy of the resulting modelling and visualisation. When it comes to applying this principle to geospatial navigational (geo-nav) systems, the logical tie-in with mining instantly becomes clear.
For many applications, the limiting factor in using any form of GIS-based navigation lies in the initial acquisition of sufficiently comprehensive topological data, but mines place an obvious premium on obtaining and storing exactly this kind of information. The data arising from the need to map geological formations, delineate lease boundaries and determine ore-body size, feed perfectly into geo-nav – the ability to do multiple tasks at the same time.
Collision avoidance
One significant upshot of all this apparent easy synergy in relation to mine safety comes in the potential promise that geo-nav could hold for better collision avoidance.
"The heart of any GIS is formed by the appropriate datasets that underpin its functionality."
Both above ground and below, the problems and latent dangers are essentially the same: haul trucks suffer from extensive blind spots, haul road surfaces can be less than perfect, visibility is often poor, blind corners are fairly common-place and operator fatigue is a known issue.
However, the approaches taken to improve navigation differ between the two environments, and for open-cut workings, increasing interest is being shown in the potential of global navigation satellite systems (GNSS).
For operational reasons, many mines will already have a large proportion of their on-site vehicles equipped with GNSS – typically the Navstar Global Positioning System (GPS) – and some or all of these will also have intelligent vehicle management fitted as well. Against this background, it was a small step for geo-nav companies to add further geospatial systems – variously billed as 'collision avoidance', 'operator adherence' or 'situational awareness' modules by their respective technology proprietors – to their product line-ups.
The underlying technology forms yet another example of a relatively easy-fit in all of these roles. GPS allows vehicle movements to be tracked and logged, as well as near-misses or related operating violations, and the entire fleet data-load is downloadable for detailed analysis as required.
True situational awareness products go one stage further, displaying GPS-enabled vehicles' relative positions against spatial maps. Where mixed traffic shares the same routes, this can make an obvious contribution to mine safety, especially during night-time operations or in bad weather.
Underground navigation
For all of its benefits on the surface, GNSS is not well-suited for use underground. Low satellite signal power is the major factor, the resulting susceptibility to obstructions and electromagnetic interference forming obvious problems that can also make its deployment at deep pit mines difficult at times.
Despite some successes in developing underground GPS – notably by MDA, the company behind the highly successful advanced guidance and control technology selected by Atlas Copco in 2007 – in this environment, most navigation systems work on a different basis.
Consequently, a range of technologies are in use underground to provide navigational assistance including RFID, cameras and radar, as well as a number of simpler, older approaches such as reflective tapes, light ropes and inductive wires.
"GPS allows vehicle movements to be tracked and logged – as well as near-misses or related operating violations."
In addition, Wi-Fi mesh positioning – determining relative locations by reference to the mine's communication net – can provide vehicle position to within 5-10m. While this is hardly accurate enough by itself, aggregating this data with spatio-temporal information from other sources can yield a verified positional fix, and this kind of multilayered summation is where geospatial applications excel.
With the advent of increasingly robust automation and innovative GIS analytical software solutions, a growing number of which now run impartially on seller-agnostic, industry-standard IT platforms, underground geo-nav stands on the brink of unprecedented functionality.
Autonomous navigation
The march of geo-nav innovation inevitably fuels speculation about the future of autonomous machines and whether it will ever be possible to remove drivers entirely from the cab. Volvo president and CEO, Excavators, Mike Rhoda says he is in favour of the move towards autonomous technology.
"As the technologies develop and machine positioning systems mature, then it will become increasing feasible to envision a machine that doesn't require an operator to run," Rhoda says.
Nevertheless, for all its attraction – and the not inconsiderable R&D spend – not everyone is convinced about the prospect of such a lack of human involvement. In an interview with Construction Europe, the then Leica Geosystems global product and marketing support manager Wolfgang Klanner said that there is a resistance to handing out complete power to the machine.
"Underground geo-nav stands on the brink of unprecedented functionality."
"Our market information leads us to believe that most people wish to have someone on the machine, even if it's only to hit the big red button if something goes wrong," Klanner said.
It seems that how far we go along the fully autonomous route will ultimately depend on where the industry decides the balance lies between these two viewpoints.
Whichever side this particular seesaw does eventually come to rest, one thing is clear: geospatial technologies have played and will continue to play a major role in geographical navigation.