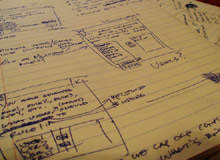 A little over a year since the onset of the global recession, mining companies big and small have been reflecting on how they have been doing business for the past decade and deciding how to make improvements. A key tool that has emerged during this process is enterprise resource planning (ERP) software, designed to help miners plan and coordinate the myriad functions associated with mine operations.
According to James Newland, operations manager with mining software developer Datamine, demand for these solutions has been especially high this year, leading to a flurry of new software innovations that present opportunities for the industry. Since the economic downturn "everyone wants to squeeze every last buck out of every last shovel," he said.
Software providers are also competing to help miners extract materials in the most profitable manner, leading to a range of new innovations in ERP capabilities, from the incorporation of data on weather to commodity pricing and other factors.
Next year Datamine will release a new product called Pit Planner, which the company says is the first solution on the market enabling miners to reconcile all their short-, medium- and long-term historical data in one operation across the entire life-cycle of the mine.
"Pit Planner will finally offer mine operators the opportunity to reconcile their short, mid and long-term schedules within a single cohesive framework," the company says.
"Software providers are competing to help miners extract materials in the most profitable manner."
Such packages are now tailored, meaning they can incorporate information that helps miners exploit harder-to-reach resources. One Nicico-owned Sarcheshneh open-pit copper mine in Iran recently had to dig into the side of a mountain.
The unconventional positioning created a number of challenges, which Datamine is addressing the use of sophisticated 3D mine flow optimiser technology. The mine's operators are able, for instance, to determine the best time to extract materials and how much material to remove in order to maximise returns against costs such as waste disposal.
Three-dimensional modelling has been around for years in the mining sector. However, big increases in processing power and storage are allowing more widespread use of the technology for mine operations, as well as for exploration and the design of bigger and better mine structures.
ERP: controlling the beast
There is no doubt that mining operations can be an unwieldy beast, and with the average size of operations tipped to grow over the coming decades, the challenges of managing them are also expected to grow. But what is happening on the ground is just one piece of the puzzle.
The China National Administration of Coal Geology (CNACG) is a state-owned organisation in charge of planning for China's regional geology institutes. This includes drafting plans for coal exploration, R&D, structural surveys, training programmes and forward planning schemes. In the past 50 years CNACG has uncovered more than 80 mines, producing almost a trillion tons of coal.
The organisation oversees budgeting and accounting for more than 300 coal-related enterprises across the country. These rapidly growing entities operate according to complex managerial hierarchies, something that has made managing and coordinating the various budgets difficult.
"Ensuring staff are able to access important data in the field is important for improving mine profitability."
Budgets did not reveal the operating capacity of various units and how they used their funds, for example, and there was no standardised accounting system. Senior management also had no control over the way budgets were rolled out at subordinate units.
Earlier this year CNACG deployed an integrated budget management system based on Oracle's Hyperion Planning, which it says has led to dramatic and unexpected improvements in productivity. The system combines business, capital and investment budgets, ensuring CNAGG can improve the comprehensiveness, accuracy and timeliness of budget preparation and analysis and improve decision making.
Since deploying Hyperion, CNACG has eliminated more than 80% of mistakes caused by the discord between the funds issued and the actual budget required for operations. It has also improved the accuracy of budgets by 50%, narrowed the difference between budgeted profits and actual profits by one-third and increased the speed at which combined budgets can be developed by 50%.
Smart software needing smart people
Newland warns that the growing complexity of the business of mining means clever software can only do so much without the proper implementation. "You can't just rely on an automated calculation, you have to put a bit of design work in," he says. Over the past few years Datamine has seen a dramatic increase in the services side of its business, a trend that is evident throughout the sector.
One of the specific drivers for services is the move towards mobile communications in the mining sector, the implementation of which usually requires specialist skills. Ensuring staff are able to access important data in the field is important for improving mine profitability, as well as safety.
Australian-based mining software specialist Mincom recently released its Mobile Inspections Manager (MIM), designed to standardise and automate inspection and data capture processes, thereby eliminating double-handling and paperwork while also allowing more data to be collected on assets.
"Over the past few years Datamine has seen a dramatic increase in the services side of its business."
Mincom says customers are able to take advantage of a wide range of technology such as radio-frequency identification technology (RFID), GIS, GPS and specialised asset management applications.
"If you take a mine, of the 1,000 workers there, 600 may be responsible for maintenance," Mincom chief strategy officer Jennifer Tejada says.
"Having access to real-time data in the field with an employee base of this scale helps reduce downtime, increase productivity and improve safety while lowering overall capital expenses and operating costs."
The MIM solution is designed to integrate with Mincom's Critical Inventory Optimization (CIO) solution, which is designed to help mining and other asset-intensive companies maintain optimal inventory levels and prevent stock shortages.
CIO also enables the auditing of assets in the field by improving the review of information and enabling the enterprise to update and maintain an accurate asset register. Mincom says the solution has the potential to save miners millions of dollars in working capital, a fact that seems particularly compelling in the current economic climate. In fact a user of the product, Queensland Alumina, recently reported that it freed up more than $8m in working capital.