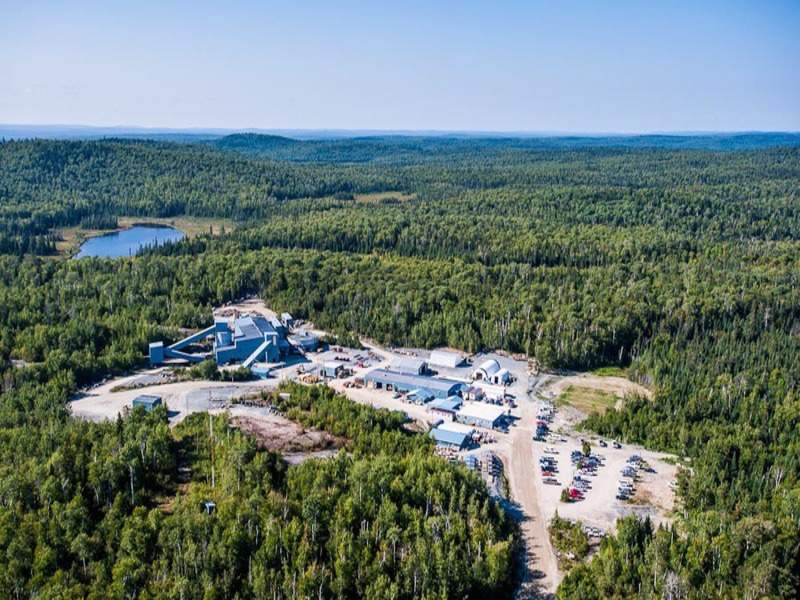 Richmont Mines received amendments for its air and wastewater environmental compliance approvals (ECAs) for Island Gold Mine from Ontario's Ministry of Environment and Climate Change in Canada.
Awarded amendments endorse potential ore mining from the project and support increasing the average daily processing rate to 1,100t as noted in the preliminary economic assessment.
Richmont Mines CEO Renaud Adams said: "The receipt of these permits is a key milestone for Island Gold as it will allow mining and milling productivity to progressively increase to an average of 1,100t per day, as envisaged in the upcoming PEA.
Mining major Rio Tinto signed an agreement for the sale of its Mount Pleasant thermal coal assets in the Hunter Valley in New South Wales to Mach Energy Australia in a transaction worth $224m.
The latest move follows the company's announcement made in September 2015 regarding the sale of its 40% interest in the Bengalla coal joint-venture in Australia to New Hope for $606m, and brings the total divestment amount to $830m.
Rio Tinto copper and coal chief executive Jean-Sébastien Jacques said: "These agreements for over $800m in asset sales deliver significant value for our shareholders, with the potential for future royalties from Mount Pleasant.
Anglo American Text.jpg" alt="" />
Anglo American commissioned De Beers' C$1bn ($762m) Gahcho Kué diamond mine in the Northwest Territories of Canada.
The mine is expected to reach full commercial production in Q1 of next year, producing an average of 4.5 million carats a year over its anticipated life of 13 years.
De Beers' CEO Bruce Cleaver said: "Starting the ramp-up to production at Gahcho Kué on time, on budget, and in a challenging environment is a remarkable achievement from the team.
"The mine is an exceptional resource in terms of carat volume, value, and its potential to create meaningful economic opportunity for the surrounding community."
Sheffield Resources entered a joint venture agreement with Independence Group (IGO) to explore the Fraser Range region located in Western Australia.
The agreement includes four granted tenements, E69/3052 and E69/3033 (Red Bull), E39/1733 (Big Bullocks), E28/2374-I (Bindii) and ELA69/2563 (Similkameen).
IGO owns a nickel mine in the Fraser Range with significant exploration interests.
First Quantum Minerals signed an agreement to sell its Kevitsa nickel-copper-platinum group elements mine in Finland to Boliden for $712m.
The Kevitsa mine is a nickel-copper-gold-platinum group metals (PGM) mine and processed 6.7 million tonnes of ore in 2015.
First Quantum Minerals chairman and CEO Philip Pascall said: "This transaction is one of the initiatives within our plan, announced in October 2015, aimed at strengthening the company's balance sheet and improving its capital structure to better suit the development and start-up timetable of the Cobre Panama project.
"We are continuing to advance other strategic initiatives, which are expected to be finalised at various times over the next several months, to meet those objectives."
Siemens launched a new drive system for underground mining vehicles as part of its expanding portfolio of automation and digitalisation solutions for the industry.
The electric drive system comprises Siemens propulsion and auxiliary inverters, control hard and software, as well as optional energy storage solutions.
The system also has a PEM Motor, which is connected to the wheels with a planetary type gearbox, and is suitable for tough mining conditions.
Brazil-based iron ore mining company Vale had a R$20bn ($5.7bn) civil lawsuit dismissed that was filed against it, BHP Billiton and Samarco, seeking damages for the Samarco mine disaster caused by a burst dam.
Samarco operates the mine and is a joint venture between Vale and BHP.
The public civil action was filed at Vara Federal of Rio de Janeiro by Sohumana Sociedade Humanitária Nacional (Sohumana) against the three companies in December last year following the bursting of a tailings dam at Samarco's Germano mine the previous month.
Blackham Resources Limited completed the first gold pouring from its 5.1Moz Matilda Gold Project in Western Australia.
Blackham Resources director and CEO Alan Thom said: "We are extremely pleased to be Western Australia's newest gold producer and are delighted at reaching the milestone in just 16 months from completing our funding deal with Orion Mine Finance."
In order to have the first gold poured after the Orion funding deal, Blackham team had to complete a preliminary and a definitive feasibility study and procured all mining and environmental approvals.
Newmont Mining signed an agreement to sell its interests in Indonesia's PT Newmont Nusa Tenggara (PTNNT) to PT Amman Mineral Internasional (PT AMI) for $1.3bn.
PTNNT operates the Batu Hijau copper and gold mine in Indonesia on the island of Sumbawa.
The total amount comprises cash proceeds of $920m and contingent payments of $403m tied to metal price upside and development of Elang.
Deep Space Industries, the Luxembourg Government and the national banking institution Société Nationale de Crédit et d'Investissement (SNCI) signed an agreement to develop technology for mining on asteroids.
The parties are set to cooperate in the initiative to explore, use and marketing of near-Earth objects (NEOs) such as asteroids.
The low-Earth orbit technology demonstration mission, known as Prospect-X, is an agreement to explore, use and commercialise space resources.