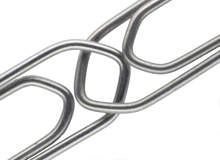 Before the current resources boom, Australian coal and ore companies were happily chugging along with more or less the same rail infrastructure they'd had for decades. But a recent report into the massively choked Goonyella coal system in central Queensland has laid out a blueprint for increased investment and industry cooperation that promises to inspire a major rethink of the traditional relationship between mining and rail in Australia.
Commissioned by the Queensland Resources Council (QRC) and the Queensland Government, The O'Donnell Review identified lost coal sales from July 2006 to May 2007 of approximately $A900m, with an additional $A300m in demurrage charges.
Stephen O'Donnell, formerly CEO of Australian rail operator Pacific Rail, has consulted for the QRC and has extensive experience of the Australian and other resources industries. In his report he warns of further serious damage to the industry if something isn't done about Goonyella soon.
Although many of the coal companies directly affected lack clear projections for future increases in production, the general consensus is that Goonyella will likely grow at a massive 20% in 2008 and 2009. Failure to address current bottlenecks would threaten to destabilise Queensland's $A25bn-a-year mining industry.
According to Jim Devine of the QRC, a key focus for the Goonyella project from the outset has been to avoid finger-pointing within the industry at the expense of finding solutions.
"First priority is better communications among the supply-chain participants to ensure that expectations are realistic; surprises cause queuing and unexpected costs," he says.
"The fundamental question is not who is to blame, but rather who is willing to take responsibility to address each bottleneck in the system as it arises."
Jilalan expansion project
A major new project currently underway in the Goonyella system is the $A350m upgrade of the Jilalan Rail Yard in the Mackay/Sarina region. Queensland state premier Anna Bligh says that it is a 'key piece of infrastructure that will bring significant economic benefits…to ensure the efficiency of Queensland's coal rail transport system'.
"The Jilalan Rail Yard is currently capable of handling approximately 92 million tonnes of coal per year."
The Jilalan Rail Yard is owned and operated by Queensland Rail. It is currently capable of handling approximately 92 million tonnes of coal per year. With the expansion of Dalrymple Bay/Hay Point ports to approximately 130 million tonnes a year by 2010, there is a need for rail upgrades to complement the port facilities.
Bligh believes that the project will enhance the ability of the coal rail network and allow the further growth of coal exports from the Bowen Basin.
"Increased coal export capacity will ensure additional earnings for Australia and make a valuable contribution to the State's economy," she says.
"Employment for around 350 people will be generated during construction, with 100 jobs required once [the expansion site is] operational."
The proposed expansion would incorporate two new bypass roads with provision for a third road, two provisioning tracks, a wagon maintenance facility, and modifications to the existing yard and maintenance tracks.
O'Donnell recommendations
The O'Donnell report contained three core recommendations. The first was the creation of a central coordination role to oversee and, if necessary, to coordinate all activities which span the whole of the Goonyella supply chain. There is general agreement from the coal companies to fund the central coordination role and the process of scoping out the role and finding the appropriate person has begun. Australian Competition Regulators are also being consulted to avert possible disputes, especially around the authorised queue management system at Dalrymple Bay.
Secondly, that QRNational immediately looks to buy additional train sets to allow it to meet projected volumes. QR has commenced a process of consultation with coal producers concerning the commercial terms underpinning the acquisition of additional rolling stock. QR is currently engaging with rolling stock suppliers and expects that commitments to new rolling stock will occur in the near future. This will complement the existing rolling stock programme.
In the past five years, Queensland coal companies have directly underwritten more than $A2.9bn of investment in the state's coal rail infrastructure. QR recently announced that it would invest $A650m in new rolling stock for the export coal industry.
"QR recently announced that it would invest $A650m in new rolling stock for the export coal industry.
"Track and railway infrastructure investment is effectively underwritten by coal companies through a master planning process that allows industry to approve infrastructure projects and this is where the focus has to settle on addressing bottlenecks before they arise," QRC's Devine notes.
The third recommendation of the O'Donnell report is for a business improvement programme to commence across the supply chain, starting immediately with rail operations.
QR has already commenced a business improvement programme from 23 July 2007. It includes QR staff and a number of external experts. QR has appointed MAXX Implementation, a consulting firm based in Sydney with previous experience in the Hunter Valley Coal Supply Chain. The project team will consult closely with industry
and provide regular updates on progress.
Former Queensland state premier Peter Beattie strongly endorsed the O'Donnell report and said that it would hopefully end the blame-game and inspire better cooperation.
"The O'Donnell review has been undertaken in a blame-free environment with the sole purpose of identifying solutions to current capacity constraints," he says.
"Industry has clearly put QR and Dalrymple Bay Coal Terminal on notice. Even though their work to upgrade the system and provide more resources has been underway for some time, they need to lift their game even more."
Solutions and new technology
QRC's Devine says that Queensland has learnt valuable lessons from other states, particularly WA.
"Pilbara iron ore operations in Western Australia have been able to expand capacity because the supply chain is an integrated whole, thereby reducing the number and complexity of the interfaces. It also greatly simplifies the communications task.
"New technology will play an important role in improving the performance of the Goonyella rail system and alleviating some of its bottlenecks."
"The O'Donnell review identified the need for industry to play a more active role in managing the supply chain and aligning the commercial drivers for all logistics suppliers."
The rail arm of Australian industrials company Downer EDI, recently announced that BHP Billiton Iron Ore and Rio Tinto Aluminium had placed orders for 15 new locomotives in Australia worth $A75m.
Downer said that projected growth for the Australian resources sector would deliver another $A200m worth of orders.
QRC says that new technology will play an important role in improving the performance of the Goonyella rail system and alleviating some of its bottlenecks. According to its own research, an upgrade to signalling on a key railway line in the north-west of the state could result in capacity increases of about 10%. Similarly, deployment of optimisation modelling solutions at comparable rail networks around the world has lifted capacity by as much as 15% in some cases.
And Goonyella is certainly in need of better capacity. As QRC's Devine warns: "The consequences of immediate bottlenecks are reflected in lost potential exports, however, planning to address the next bottleneck, after the current problem is fixed, is a major issue that needs to be addressed as a priority."