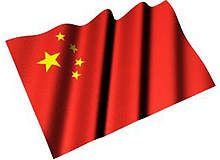 The Chinese mining industry is set to experience strong growth, driven by demand from the power, manufacturing and construction industries and the Chinese Government's $600bn stimulus package. Coal will continue to dominate mineral production, followed by the metallic minerals category and the non-metallic minerals category, which will also see some growth.
Despite a wealth of unexplored mineral reserves, China imports a large percentage of its mineral resources and is encouraging foreign direct investment (FDI) in the mining industry, in order to explore these reserves and produce new mining technologies.
The Chinese mining industry will experience growth
Spurred on by growth in the construction, manufacturing and power industries, the Chinese mining industry grew at a compound annual growth rate (CAGR) of 18.4% in the review period and produced approximately four billion tons of mineral resources. In the forecast period, to 2015, it is predicted that the Chinese mining industry will grow at a CAGR of 4.3% and that its mineral production will increase by a quarter, as the Chinese Government plans to build more infrastructure, such as power stations, highways and railways.
"China imports a large percentage of its mineral resources and is encouraging FDI in the mining industry."
For example, in order to meet China's increasing energy needs, the Chinese Ministry of Land and Resources plans to increase the country's annual coal production by about 30%, and demand for metallic minerals such as steel, iron and aluminium will also rise with the planned infrastructure projects. The construction industry is one of the fastest growing in China and in 2009 was valued at around $270bn.
In addition to the power and construction industries, Chinese manufacturing, and in particular the automobile industry, will also be a factor behind growth in the Chinese mining industry in the forecast period. In 2008, the automobile industry consumed nearly 16 million tons of steel, which was approximately a fifth of total steel produced in China. Although China has low vehicle ownership, its automotive industry is expected to grow rapidly and increase demand for steel, aluminium and zinc.
Despite growth for metallic minerals, coal continues to dominate
In 2009, coal dominated the Chinese mining industry with a share of just over 70% and was followed by the metallic mineral category with approximately 20%. The metallic mineral category will experience growth in the forecast period as Chinese steel production increases demand for iron ore, and the category is expected to grow at a CAGR of 9%. However, due to the fact that coal is the dominant source of electricity generation in China, this will retain the highest market share in the forecast period, with nearly 70%, followed by metallic minerals with nearly 30%.
Demand for non-metallic minerals aided by agriculture industry
The value of the non-metallic minerals category in China increased by 5% in 2009 and stood at approximately $7bn. In the forecast period demand for phosphate, which is used in fertilisers, pesticides and animal feeds, is expected to increase. In the review period, phosphate production almost doubled and is expected to grow further in the forecast period, aided by demand from the agriculture industry and also the pharmaceutical, food and household appliance industries, which all use phosphate compounds.
Demand for mineral resources will aid growth in the mining equipment industry
In the forecast period, the Chinese mining equipment market is expected to increase in value by a third and grow at a CAGR of just over 6%. This will be stimulated by an increase in demand for mined products, such as steel for the automobile industry, and coal for electricity generation.
In addition to this, the sale of mining equipment will be helped by the increasing mechanisation of Chinese mines and, due to the arduous nature of mining, the relatively short life span of mining equipment, which frequently requires new parts or replacement. Also, the planned consolidation of mining companies in China will lead to large companies which require updated mining machinery for their new operations, and this will also aid growth in the mining equipment industry.
China imports a large amount of mineral resources
In 2008 and 2009 when commodity prices collapsed, China increased its mineral imports significantly, aided by the approximately $600bn stimulus package of 2008, created in order to achieve significant infrastructure developments.
"China's mining industry may grow at a CAGR of 4.3% to 2015."
In order to conserve their own mineral supplies, China chose to import a large percentage of the minerals needed for these infrastructure projects.
For example, the 2004 Coal Export Allotment Control Law reduced coal exports until 2009 by nearly a half, and coal imports to China in the review period increased from around 10 million tons to over 120 million tons.
Chinese government to encourage FDI
Prior to 1996, the Chinese Mining Law contained no provision to encourage FDI in the Chinese mining industry. However, amendments made to this law in 1996 ensured that foreign companies were encouraged to invest in Chinese mining, as they were granted the same exploration and mining rights as domestic companies.
China is encouraging FDI in order to increase investment in new mining technology to modernise existing mines and to produce environmentally friendly mining techniques, such as coal liquefaction and coal bed methane production. However, concerns over illegal mining, the environment and mine safety regulations may stifle FDI in the forecast period, despite the wealth of unexplored mineral deposits in China.
In order to view the full version of this report, 'Chinese Mining Industry – Market Opportunities and Entry Strategies, Analyses and Forecasts to 2015', please click here.
ICD Research is a full-service market research consultancy providing both online and offline research capabilities. Our areas of expertise include online research, qualitative and quantitative research, custom approaches, and actionable insights.  Our capabilities provide a one-stop research and analysis service with full-spectrum consulting, from problem recognition and conducting fieldwork to the delivery of strategic recommendations.  We deliver our expertise across a broad range of industry sectors and product lifecycle areas. From product innovation to brand management and CRM, we offer full service research and analysis that drives loyalty and lifetime value.