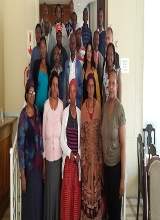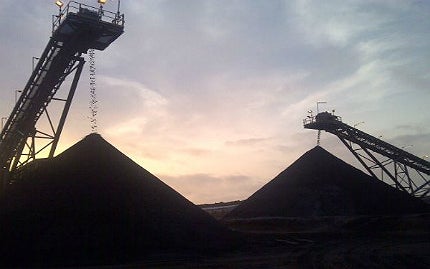 Continental Coal has been granted a mining right by the South African Department of Mineral Resources for its De Wittekrans coal project.
The coal project is situated around 45km north of the company's operating Ferreira and Penumbra Coal Mines and Delta processing facility.
After completion, the project is anticipated to deliver about 3.6 million tonnes of thermal coal annually from a major opencast and underground.
Australia-based mining company BHP Billiton has opened its ninth operating metallurgical coal mine, Daunia, in central Queensland.
The company has invested about $1.4bn on the Daunia mine, which is expected to produce 4.5 million tonnes per annum.
In addition, BHP Billiton Mitsubishi Alliance (BMA) has committed around $7.7bn for major projects, including the new Caval Ridge mine and expansion of the HayPoint Coal Terminal, as well as the extension of Broadmeadow mine in Queensland.

Thousands of people have protested in Romania after the government gave its support to the planned opening of the Rosia Montana gold mining project, located in the area of a small Carpathian commune of the same name.
The Rosia Montana project is being implemented by Rosia Montana Gold, in which Canada-based Gabriel Resources is majority owner, with the Romanian Government holding a 20% stake in the project.
The Romanian Government has approved a draft law earlier this week that will allow Gabriel to carry out the project and give a larger stake to the Romanian Government in the project.
The $1.7bn Kibali gold project in the Democratic Republic of Congo (DRC) has started production, ahead of its original year-end target.
Kibali gold mine, which is located 560km north-east of Kisangani in the Orientale province, is being developed in an area of 1,836km² on the Moto gold fields.
The project is being developed joint venture (JV) with Rangold Resources owning a 45% stake, AngloGold Ashanti with 45% interest and Sokimo, with a ten percent stake.

Anglo American South Africa (Aasa) has settled the long-running silicosis litigation brought by 23 formers mineworkers who had alleged they contracted the disease from breathing dust while working in the company's mines.
The cases were filed against the mining company between 2004 and 2009, and alleged that mineworkers contracted silicosis and silico-tuberculosis by working in dusty goldmines without adequate protection.
Under the terms of the settlement, AASA will pay all 23 claimants, including 18 President Steyn Mine claimants. The value of payouts has not been disclosed.
Iron ore producer London Mining has revealed a plan to make additional investment at its Marampa project in Sierra Leone after its study found it can reduce costs and extend the life of the mine by 40 years.
The company has announced the investment plan after the Marampa life-of-mine study found the mine has a probable reserve of 539 million tonnes at 31.1% iron-ore, sufficient for more than 40 years of mine life.
London Mining plans to spend $40m in 2014 to optimise the processing facilities to boost production to six million tonnes per year.

China-based Tianjin Minerals and Equipment (Tewoo) has agreed to pay $990m to acquire a 16.5% stake in African Minerals' Sierra Leone iron-ore project at Tonkolili, valuing the project at $6bn.
Under the deal, Tewoo will also secure a 20 year offtake agreement at a price agreed by both the companies, while together with AML it will form a joint venture to market and blend iron ore via the major Tianjin port facilities.
The joint venture will also explore the possibility of constructing and operating a blending facility at Tianjin port, to market and sell blended products in China.
Unemployment in Australia's minerals industry has increased to almost 11% from less then two percent in the past year, according to new research by The Australasian Institute of Mining and Metallurgy (AusIMM).
The survey, conducted across the institute's 13,500 members, revealed that unemployment among minerals professionals in Australia grew to 10.9% in July 2013, compared to 1.7% for the same period in 2012.
According to the survey, in July 2012 only 2.9% of employed minerals professionals reported they wanted to work more hours, considering themselves as 'under-employed'.