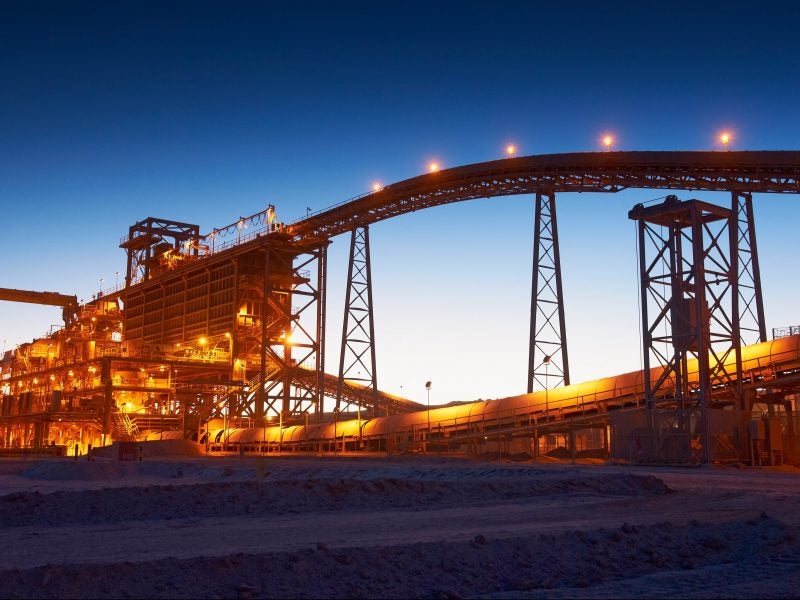 Until relatively recently, it is fair to say that mining companies paid little more than cursory attention to their brand and reputation. Maximising ore volumes, creating value for shareholders and nurturing the bottom line, these were business imperatives. How they were perceived by wider society, less so.
"The mining sector is a traditional sector where brands have an entrenched and conventional view about how they should operate," says Richard Haigh, head of mining practice at consultancy Brand Finance. "In the past this has meant that mining brands have largely ignored brand and reputation."
In today's technology-driven, hyper-connected world, however, brand valuation and brand-related financial analysis in mining is becoming increasingly important for regulatory and strategic reasons.
"As with many other traditional sectors, the mining industry is having to embrace the global shifts that are taking place, notably the rise of technology, environmental issues and new entrants in the market," says Haigh. "In order to combat these shifts, and to ensure brands stay ahead of their competitors, companies within the resources sector are embracing global branding matters."
Think big: BHP top mining brand ranking for second consecutive year
One of the Oxford English Dictionary definitions of a brand is "a particular identity or image regarded as an asset". For BHP, maximising this 'asset' meant launching the 'Think Big' rebranding campaign in May 2017, in order to demonstrate the company's role in Australia's economy and community, and engage more successfully with other key stakeholders, beyond customers, to improve brand value.
It has been a resounding success. The Anglo-Australian multinational has just topped the Brand Finance Mining, Iron & Steel 25 report for the second consecutive year. The report calculates overall brand value – the net economic benefit that a licensor would achieve by licensing the brand in the open market – and also determines the relative strength of brands through a balanced scorecard of metrics evaluating marketing investment, stakeholder equity and business performance.
BHP, formerly BHP Billiton, remains the standout brand in the 2019 ranking. Growing 17% to a value of $6bn and maintaining its AA brand strength rating, the company held its position as the world's most valuable and strongest mining brand, as well as Australasia's most valuable B2B brand.
"BHP has managed to cement its position as the world's most valuable and strongest mining brand by investing significant effort in charting out a forward-looking brand vision based around growth and security, despite the risk of global financial challenges," explains Haigh. "Its major rebranding exercise continues to derive strong results as BHP has increased its brand value 51% since 2017.
"BHP's rebranding exercise came at exactly the right time for the company following a turbulent few years involving numerous scandals that tainted the brand's reputation, including the Samarco mine disaster of 2015, allegations of tax avoidance and investments that returned poor performances."
"BHP has managed to cement its position as the world's most valuable and strongest mining brand by investing significant effort in charting out a forward-looking brand vision," said Haigh. Credit: BHP
Brands under pressure: regulatory and strategic challenges
Branding is much more than simply marketing. On the regulatory side, investors and accounting rules increasingly require an understanding of the value of all assets, particularly in the wake of the OECD/G20 Inclusive Framework on base erosion and profit shifting (BEPS), the global initiative that aims to put an end to tax avoidance strategies that exploit gaps and mismatches in tax rules.
"Tax authorities are becoming increasingly aggressive – particularly since the BEPS initiative involving more than 125 companies – demanding that companies charge appropriate rates for the use of their brands by international subsidiaries," confirms Haigh.
"On the strategic side, traditional advertising and marketing budgets are under increasing pressure, and digital advertising – with its relative cheapness and depth of performance data – is putting more impetus on marketers to prove that their investments are providing a return.
"Similarly, companies are increasingly understanding the (often negative) impact of major changes to brand structures through brand architecture alignment and want to understand the best way to maximise overall value – particularly after acquisitions."
It should not be forgotten that, fundamentally, branding is about making money, and research by Brand Finance has revealed a compelling link between strong brands and stock market performance.
The company's 2019 ranking report reads: "It was found that investing in highly-branded companies would lead to a return almost double that of the average for the S&P 500 as a whole."
Contrasting fortunes: Kobelco and AEL Mining Services
To illustrate how brand value and reputation can be impacted by negative publicity – and in turn how strategic rebranding can reposition a company at the leading edge – Haigh cites two contrasting examples, Japanese steel giant Kobelco and South African mining firm AEL Mining Services.
"Following its 15% brand value decrease in 2018, Kobelco fell a further 23% this year to $736m," he says. "The company was indicted after admitting to fabricating the strength and quality data of products sold to hundreds of clients, including Boeing, Toyota and General Motors.
"The scandal has affected both demand and supply of its products – EU aircraft manufactures were advised by the EU aviation regulator to stop using parts supplied by Kobelco – and has also led to a shake-up of the company's senior management, including the resignation of its chief executive Hiroya Kawasaki."
Brand Finance's 2019 report states that other brands should take notice of the Kobelco case, and the impact that reputational damage can have on a global brand and, most importantly, its bottom line.
"The largest producer of iron ore in the world, Brazilian mining company Vale, improved 26% to $2.6bn as the price of iron ore remained relatively high, driving its growth," the report says.
"However, the company's shares recently plummeted 20% after a tailing dam collapsed in late January, killing more than 150 people. The lasting effects of the dam disaster, both for Vale and iron ore prices, will continue to be seen in the coming months."
By contrast, AEL's rebrand to AEL Intelligent Blasting is in line with the organisation's stated vision of embracing the technological revolution in the explosives and mining industry. AEL operates "on the ideal of partnering with their stakeholders and customers to bring into realisation the products and services they require to take the mining industry into the era of digitalisation and smart mining."
"A perfect example of how brands within the resources sector are embracing global branding matters is South African brand AEL Mining Services' announcement earlier this year that it was going to rebrand to AEL Intelligent Blasting," says Haigh, "a move in line with a change in the brand's proposition as a player within the technical revolution within the industry."