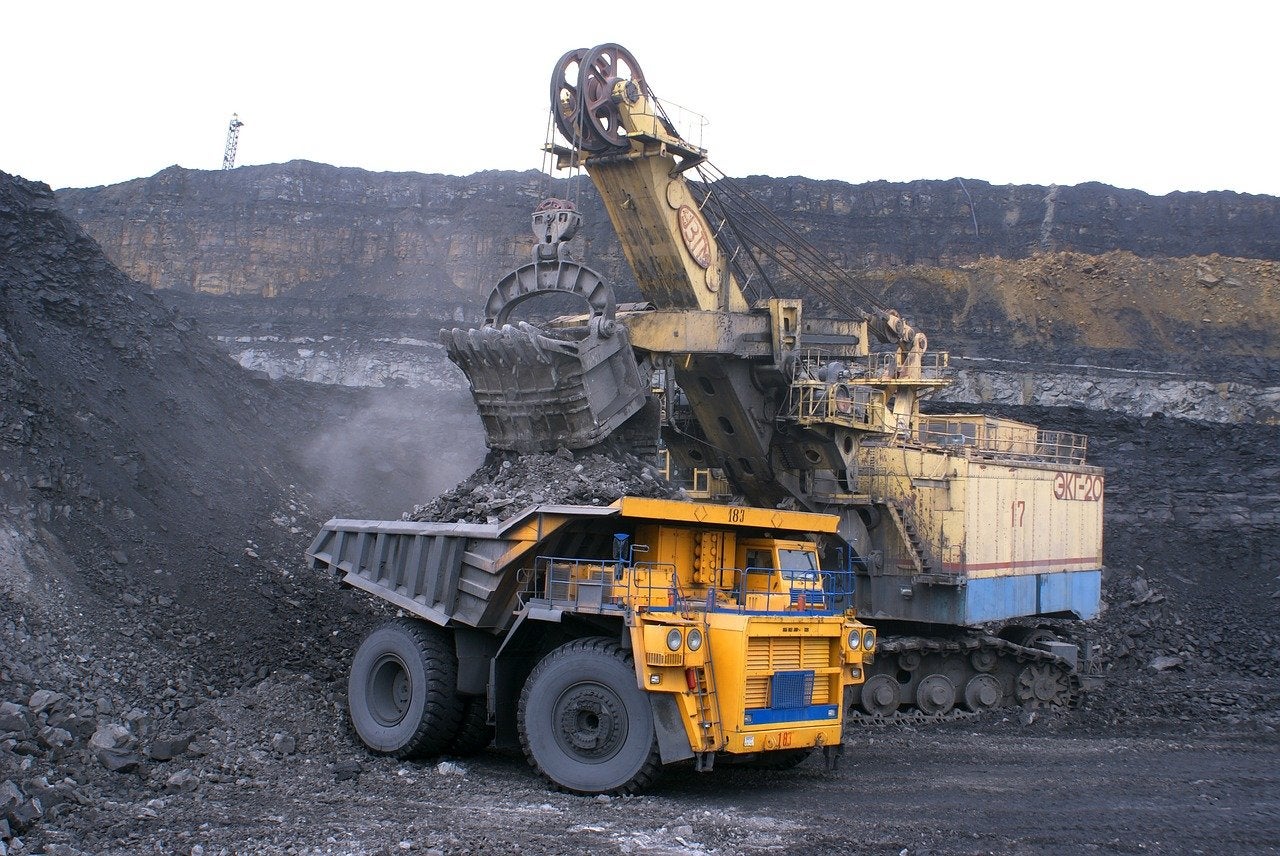 The global mining industry has witnessed 134 mergers and acquisitions (M&As) in December 2020, marking a surge over November both in terms of value and volume, driven respectively by two big-ticket deals and higher M&A activity in gold sector.
With 93 announced and 41 completed deals, the last month of 2020 clocked a total of $5.7bn worth of transactions, according to GlobalData deals database.
The deal value of December surged by 23.9% from the last 12-month average of $4.6bn, while the deal volume of the month inched up marginally by 1.5% from the last 12-month average of 132.
Engineering group Sandvik's announcement to acquire underground safety solutions provider DSI Underground for $1.149bn, and natural environments consultancy provider WSP's agreement to acquire engineering and consulting firm Golder for $1.140bn were the two big-ticket deals that aided value growth in December.
With 75 deals and more than 50% share, gold glittered the most among the commodities, followed by copper with 19, silver with 16, nickel with 10 deals, iron ore with eight. Other commodities put together recorded 23 deals.
North America bags highest number of deals
With M&As worth $2.19bn, including WSP-Golder deal, North America recorded 70 deals in December, claiming a whopping 52.2% share. It was followed by Asia Pacific with 44 deals worth $1.064bn and a share of 32.8%.
Riding on the industry's top Sandvik-DSI Underground deal, Europe comes next with a share of 7.4% from ten deals worth a combined $1.19bn. Middle East and Africa with six deals worth $685m and a share of 4.4% and South and Central America with four deals valued at $25m and a share of 2.9% settled at the bottom of the table.
Canada was the most active in the M&A activity sphere, closing in with 51 deals. It was followed by Australia at a distant 27 and US with 15.
Top financial and legal advisers in global mining sector
According to GlobalData deal advisers tracking, Canadian Imperial Bank of Commerce emerged as the top financial advisor in terms of deal value, having provided its services for two deals worth a total of $774m. It was followed by Credit Suisse Group with one deal worth $728m.
Based on deal value, Cox & Palmer was ranked as the top legal adviser in the mining sector, bagging one deal (WSP-Golder) but worth $1.14bn. It was followed by Blake, Cassels & Graydon, which advised on three deals worth a total of $659m. Davis Polk & Wardwell occupied the third position with one deal worth $550m.