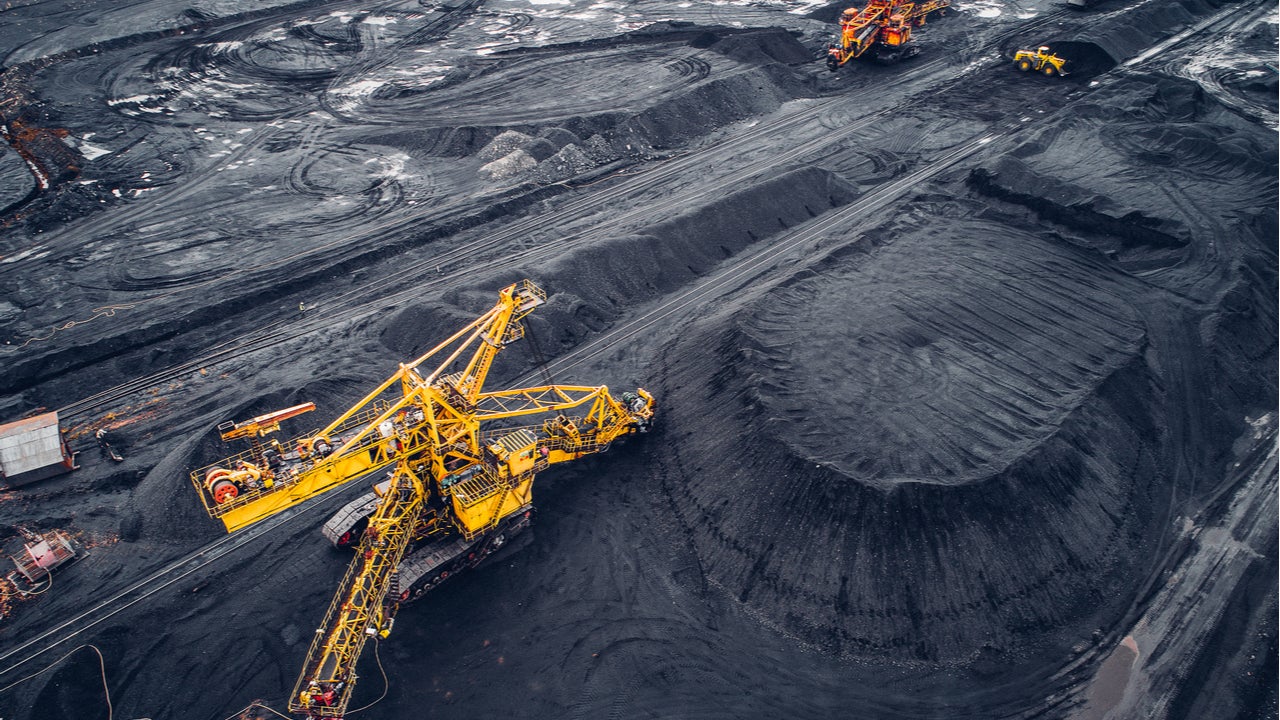 Mining Technology lists the top five terms tweeted by Covid-19 Mining Influencers in Q3 2020, based on data from GlobalData's Influencer Platform. The top tweeted terms are the trending industry discussions happening on Twitter by key individuals (influencers) as tracked by the platform.
1. Covid-19 – 2,381 mentions
Global gold mine output declining due to Covid-19, coronavirus outbreak in mines at Papua New Guinea and increase in operational costs of mining due to Covid-19 were some popularly discussed topics in the third quarter. According to an article shared by World Gold Council, a market development body for gold sector, the gold production during the first half of 2020 dropped by 6% to 2,192t from last year, due to the disruptions caused by the coronavirus pandemic in mining activity. The total supply of the yellow metal slumped by 15% y-o-y in the second quarter, while mine output fell by 20% owing to lockdown restrictions, the article highlighted.
Further, Asher Wolf, a digital rights campaigner, shared an article about coronavirus cases being reported at the Lihir mine in Papua New Guinea in August. Previously, the Ok Tedi copper and gold mine was forced to halt operations, after workers tested positive for Covid-19. While coronavirus cases in the country are lower compared to global figures, Papua New Guinea is seeing a spike in the number of cases recently, the article noted.
Covid-19 also trended in discussions shared by Kitco NEWS, a mining news portal, about Covid-19 pandemic leading to increase in mining costs by 16% owing to new infrastructure and transportation expenditure. The overall global mining output decreased by 42% during the pandemic, while mining activity in countries like Chile, South Africa and US were adversely affected by the pandemic. Further, more than 50% of miners in the world reduced their capital costs during the ongoing pandemic, the article highlighted.
#Gold mine production fell 5% y-o-y in H1 2020, to 1,603.6t, its lowest H1 level since 2014. Strict lockdowns in key mining nations were the main cause of the decline. Explore the other ways that #COVID19 impacted gold supply in our H1 and Q2 #GDT report: https://t.co/WiJqyBVTqm pic.twitter.com/lUlullcPnJ

— World Gold Council (@GOLDCOUNCIL) August 11, 2020
2. Gold – 141 mentions
A gold miner forecasting lower output from its South American assets, gold mining firm maintaining previous guidance despite the pandemic and world's largest gold complex surpassing production targets were widely discussed in Q3. Ernest Scheyder, a Reuters correspondent, shared an article about Hochschild Mining predicting lower gold and silver production than expected for the year at its mines in Peru and Argentina owing to the pandemic related lockdown restrictions. Hochschild is aiming to produce 280,000oz to 290,000oz of gold equivalent in 2020, the article noted.
MiningWeeklyCA, a global mining industry news provider, further shared an article about Kirkland Lake Gold reissuing its yearly production guidance after withdrawing the original guidance in April due to precautionary measures it enforced to protect its workers from Covid-19. The new guidance is targeting an output of 1.35 million oz to 1.4 million oz, albeit at a lower cost. The latest guidance is along the same lines as the company's April guidance, despite the impact of the coronavirus pandemic, the article highlighted.
Another discussion surrounding gold was shared by Gold Mining News, a gold mining and exploration news portal, about Nevada Gold Mines, the world's biggest mining complex comprising eight mines, exceeding its production and price targets. The mine surpassed its targets during its first full year of operations, mining approximately four million oz of gold per annum at a price of $1,200 per oz, the article noted.
Hochschild Mining expects sees lower production of silver & gold this year in Peru & Argentina due to COVID-19 lockdowns https://t.co/z3hy8EZOcp

— Ernest Scheyder (@ErnestScheyder) September 8, 2020
3. Miners – 134 mentions
Peruvian mining operations stranded due to rising Covid-19 cases, two Canadian miners testing positive for coronavirus and US mine safety department's measures to protect miners were popularly discussed in the quarter. According to an article shared by Cecilia Jamasmie, editor for MINING.com, a mining news portal, the mining activity in Peru continued to be in suspension as coronavirus cases crossed 300,000. The copper mining industry witnessed new cases, even as Santander mine reported that approximately 30% of its workers tested positive. Peru's coronavirus casualties crossed 10,000 and it is now among the top ten countries in the world in terms of Covid-19 death toll, the article highlighted.
Further, Andre Picard, a health columnist at The Globe, shared an article about two workers at Hope Bay mine in Nunavut territory of Canada testing positive for Covid-19. The territory's health officer confirmed that the miners contracted the virus in their home provinces but tested positive at the mine site. There was no proof of coronavirus spreading at the project site, the article noted.
Other discussions surrounding miners included US' Mine Safety and Health Administration (MSHA) taking precautions to protect miners from Covid-19, according to an article shared by Taylor Kuykendall, a journalist. MSHA posted a list of precautionary measures for the mining industry workforce on its website to prevent the spread of coronavirus at the mines. The body is also considering suspension or reduction of mining activity to reduce physical contact and ensure worker safety, the article highlighted.
Peru miners struggle as coronavirus cases top 300,000 https://t.co/ExRZIOKNZ8 pic.twitter.com/EBp9tHGaF3

— Cecilia Jamasmie (@CeciliaJamasmie) July 6, 2020
4. Copper – 114 mentions
Protests by Indonesian copper mine workers and Chile's copper mines increasing production despite Covid-19 restrictions were some widely discussed topics in Q3. According to Asian Mining, a website reporting on Asia-Pacific's mining industry, workers at Grasberg copper and gold mine in Indonesia extended their protests for the second consecutive day. Approximately 1,000 workers operating at the Grasberg mine are demonstrating for relaxing Covid-19 lockdown, which is leading to travel constraints on workers moving in and out of the mine. The workers are demanding restart of employee bus services, even as the local government registered more than 700 coronavirus cases in the Papua region, where the mine is located.
Copper was also discussed in an article shared by MINING.com about copper mines in Chile boosting output in June despite coronavirus pandemic disrupting operations. Codelco, Chile's government-owned copper company, increased output by 2.5% to 131,900t in June, compared with same period in 2019. Chile, which is the world's largest copper producer, increased its overall production in the first half of the year by 2.6% to 2.83mt, while output at the Escondida deposit rose by 1.6% y-o-y to 105,800t, the article highlighted.
More than 1,000 workers at Indonesia's Grasberg gold & copper mine operated by the local unit of Freeport-McMoRan Inc extended a protest into a second day as they demanded an easing of a #COVID19 lockdown – Reuters pic.twitter.com/KWKsDiAPdx

— Asian Mining (@AsianMining) August 26, 2020
5. Coal – 113 mentions
US fossil fuel companies receiving billions of dollars of Covid-19 relief aid,a demand slump forcing suspension of Australian coal mine operations and a Colombian coal mine causing damage to the health of local residents were popularly discussed in Q3. According to an article shared by Svein T veitdal, a climate change activist, more than 5,000 fossil fuel companies in US were granted at least $3bn in the form of Covid-19 relief aid by the federal government. The businesses include coal mine operators, oil and gas drillers and service providers. The environmental activists are objecting to government investing billions of dollars into a sector, which is exacerbating the global climate crisis, the article highlighted.
Further, Ketan Joshi, a climate analyst, shared an article about Glencore, a Swiss mining company, deciding to halt its operations at two coal mines in Australia for two to three weeks. The miner will stop production at Hunter Valley Operations and Newlands mines in September-October, due to the slump in coal demand triggered by the coronavirus pandemic. Glencore will see a decline of 7Mt in overall output due to temporary closure of the two mines, the article noted.
Another discussion related to coal was shared by Ed King, a climate activist, about a UN expert's plea to suspend mining at El Cerrejon coal mine in Colombia in view of the health of indigenous communities. The expert urged mine operators Glencore, Anglo American and BHP to halt mining with immediate effect as the 24X7 operations at the site are making residents in the province vulnerable to Covid-19 and other respiratory infections. The mine has been in operation for the past 35 years, the article highlighted.
US: Over 5,600 fossil fuel companies have taken at least $3bn in US Covid-19 aid https://t.co/x9se2z60eQ
Businesses include oil and gas drillers and coal mine operators, an analysis by Documented and the Guardian finds pic.twitter.com/5A5K8I1JYN

— Svein T veitdal (@tveitdal) July 8, 2020