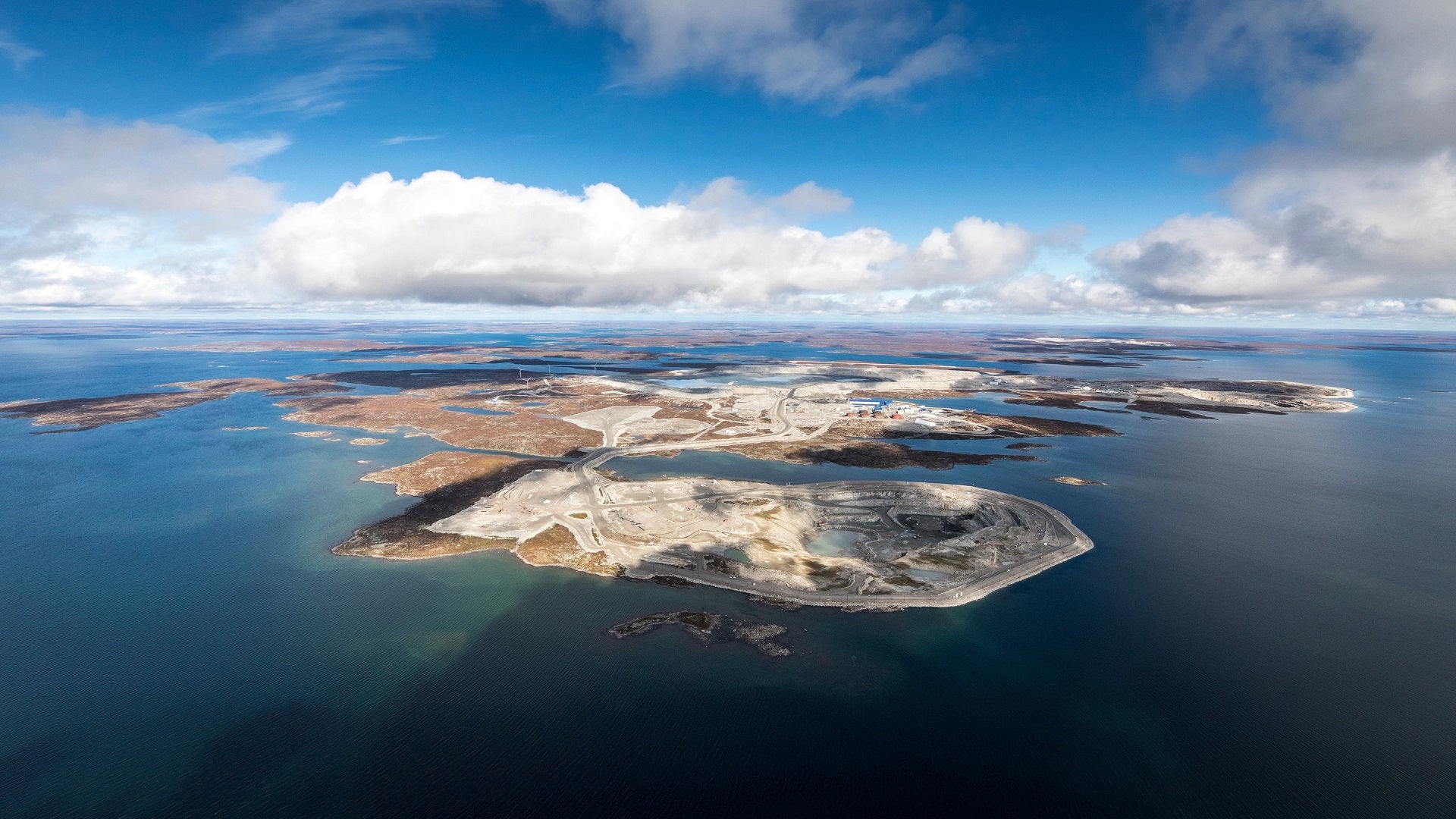 Rio Tinto has finalised the acquisition of a 40% stake in the Diavik Diamond Mine in the Northwest Territories of Canada, thereby taking complete ownership of the mine.
The deal saw Rio Tinto purchasing all remaining Diavik assets from Dominion Diamond Mines. These include cash collateral serving as security for the mine's future closure expenses, as well as unsold Diavik production.
In addition, the Anglo-Australian miner released Dominion and its lenders from all outstanding liabilities and obligations to finance the operations or joint venture closure.
The Diavik Diamond Mine is located 200km south of the Arctic Circle, at the bottom of Lac de Gras.
Prior to this, the Diavik mine was owned by a joint venture between Diavik Diamond Mines (60%) and Dominion Diamond Mines' unit Dominion Diamond Diavik Limited Partnership with a 40% ownership stake.
Diavik Diamond Mines is a wholly owned subsidiary of Rio Tinto.
Due to close production in 2025, the mine comprises four diamond-bearing pipes.
Rio Tinto minerals CEO Sinead Kaufman said: "Diavik will now move forward with certainty to continue supplying customers with high-quality, responsibly sourced Canadian diamonds and making a significant contribution to the Northwest Territories of Canada and local communities.
"As owner and operator, Rio Tinto is committed to delivering Diavik's eventual closure safely and responsibly, to leave a positive legacy in consultation with our community and government partners."
The Rio Tinto-operated Diavik mine produced 6.2 million carats of rough diamonds last year.
This sale follows the filing of insolvency protection by Dominion Diamond Mines under the Canadian Companies' Creditors Arrangement Act in April 2020.