Jacks Winches offers rental equipment and services to mining operations across the Asia-Pacific region.
The Western Australian-based company has a formidable fleet of modern and reliable jacking, lifting, winching and spooling equipment, air compressors and hydraulic power units (HPU).
Mining equipment rental
Jacks Winches rental fleet includes:
Winches
Jacking equipment
Conveyor belt installation and maintenance and tension gear
Hydraulic power units
Compressors
Chain blocks
Rigging equipment
Load cells and load monitoring equipment
Winches and jacking equipment
Air, electric and hydraulic powered winches are Jacks Winches speciality. The company's selection includes man-riders, fast winch, constant tension, linear winches and spooling units.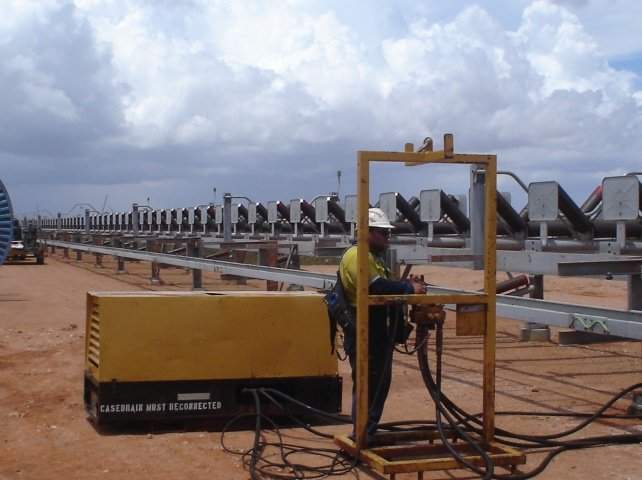 Conveyor belt installation at Port Hedland.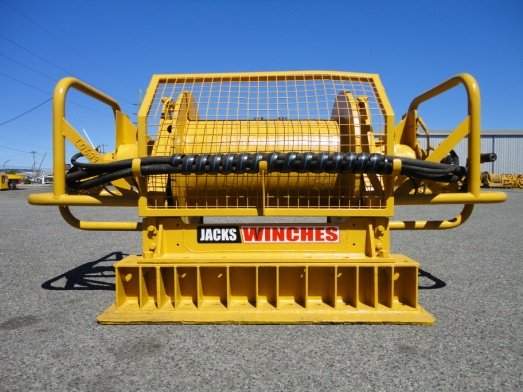 30t capacity compact hydraulic winch.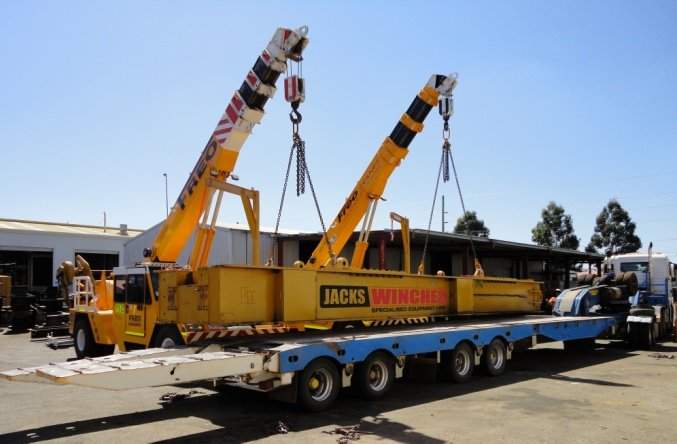 350t linear winch loaded out to Onslow, WA.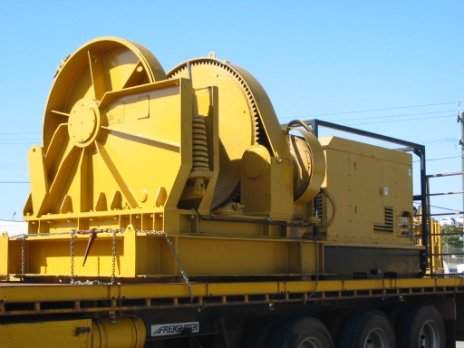 50t A&R winch for Pyrenees.
Jacking equipment is also available for rental from the Welshpool business, with configurations of up to 500t, to ensure your mine site is fully-equipped for major operations.
Hydraulic power units and compressors for mining applications
Diesel and electric hydraulic power units are available for both non-hazardous and zone 2 applications.
Jacks Winches offers 75cfm to 1,600cfm rental compressors with receivers, aftercoolers and dryers. The company can also provide a conveyor belt installation service as well as maintenance and tension gear.
Chain blocks and rigging equipment
We provide air and electrically powered or manual chain blocks of various lengths up to 20t.
Our rigging equipment comprises shackles, snatch blocks, etc.
Load cells and load monitoring equipment
Jacks Winches offers a range of load cells and load monitoring equipment, including Dynalines, compression cells and shackles to 400t.
Supplier to the mining and excavation industry
With fleet assets and service support infrastructure in Western Australia and Singapore, we are strategically positioned to service the mining and excavation industry across the Asia-Pacific region.
We are proud to be a regular supplier to numerous major projects for operators and contractors including Leighton Contractors, Monadelphous, Convatec, MMJV, BHP Billiton and Rio Tinto.
Jacks Winches' business is founded on a partnering approach to support clients in developing and implementing individual and unique solutions to the equipment needs of specific projects. We are a highly experienced team, always available to advise or assist.
In addition to our offer of safe, certified and reliable winch packages we also offer experienced operators and technicians to commission, operate and support our gear to optimise customer confidence and safe, effective use of our equipment.