Hepburn is a worldwide leader in the design and supply of complete mine hoisting systems of all types, including:
Single drum
Double drum
Friction (koepe) hoists
Shaft sinking winches
Integrated mine hoisting systems and mechanical, hydraulic and electrical systems
Hepburn has extensive and unrivalled experience in designing and building integrated mine hoisting systems and state-of-the-art mechanical, hydraulic and electrical systems to produce an efficient integrated package that best meets the customer's requirements.
Integrated hoist systems, project management and engineering services
Hepburn is the only company that designs complete hoisting systems for all types of hoists. We are a single source for hoisting projects and have project management, mechanical and electrical engineering groups in a single location.
3D modeling CAD software and finite element analysis
Hepburn design engineers work with the latest design software including 3D modeling CAD software and finite element analysis, and apply their skills to produce advanced hoists with a solid basis in proven design.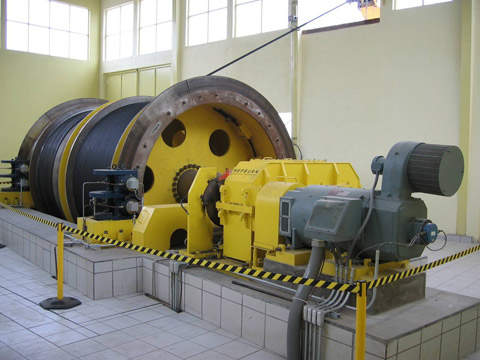 Hepburn provides double-drum hoist systems to the mining industry.<br/><br/><br/><br/><br/><br/><br/>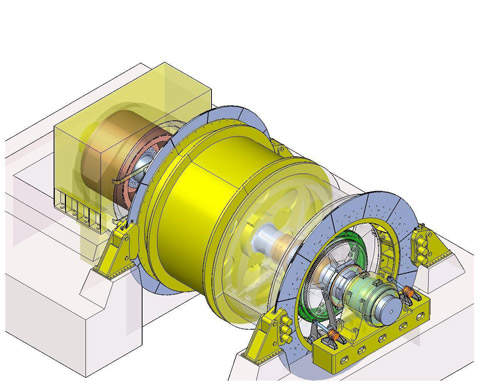 Hepburn's engineers use 3D solid modeling to build mine hoist systems.<br/><br/><br/><br/><br/><br/><br/>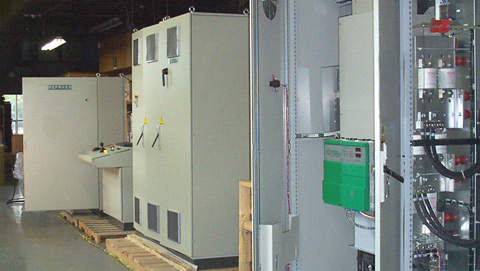 A drive and control system under test in Hepburn's factory.<br/><br/><br/><br/><br/><br/><br/>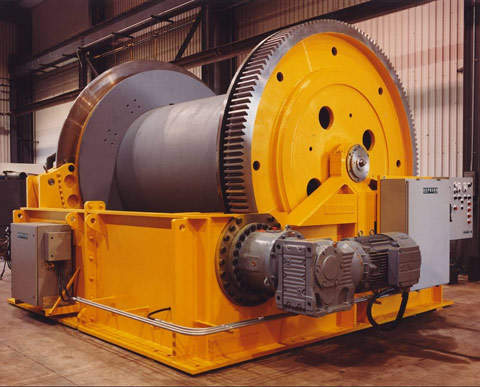 Hepburn's 50t rope pull sinking winch.<br/><br/><br/><br/><br/><br/><br/>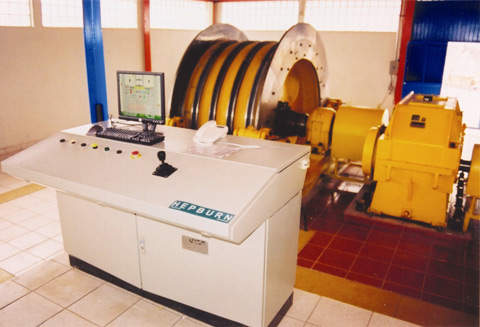 Hepburn friction hoist with a Hepburn hoist manager system.<br/><br/><br/><br/><br/><br/><br/>
Custom-built hoist systems
Hepburn hoist designs have focused on hoist reliability, availability and performance. Over 50 years of design development has culminated in modern, reliable and efficient designs. The latest engineering and analysis tools are used with every design, allowing us to custom build to the customer's requirements.
Electrical drive and control systems
Hepburn supplies complete drive and control systems for all sizes of AC and DC mine hoists. It provides the most modern AC drive systems, capable of unity power factor and compliant to IEE519.
Our electrical control systems use a PLC platform most suited to the customer, ensuring integration with mine-wide maintenance and information systems.
HMI systems for mine hoisting
Hepburn has the most advanced HMI systems, developed exclusively for mine hoisting. Our hoisting information systems allow production and availability databases to be viewed remotely using a web browser.
The Hepburn hoist manager HMI and web-based Hepburn hoist reporter are available for every hoist control system.
Shaft sinking hoists and winches
Hepburn has a unique range of shaft sinking hoists and winches. Our shaft sinking hoists are of a modular design and can be easily assembled and disassembled. Plug-in control system cables allow for easy system installation and startup.
Hepburn's range of platform (stage) winches are available in single units, which can be synchronized in groups of up to four for a maximum combined line pull of up to 300t. This flexibility allows a combination of winches to be selected appropriately to a particular shaft.
Hoist related products
Hepburn provides a range of hoist-related products suitable for all makes of hoists, including the following:
Hoist modernization
Mechanical upgrading and rebuilding
Advanced braking systems
Electrical control and automation systems upgrades
Hepburn hoist manager
Hepburn hoist reporter
Digital drives and controls, including DC and AC
Hoist parts and services
Hepburn offers a range of hoist parts and services such as:
Field service inspections on all makes of hoists
Technical studies
Training
Safety audits
OEM parts and service for Hepburn, CIR, Westinghouse, FHB and Ottumwa hoists
With projects around the world, Hepburn has recently designed and supplied hoisting equipment for projects in Canada, Indonesia, Mexico, Mongolia, Peru, South Africa, the US and Venezuela.