DavyMarkham specialises in the design, manufacture, fabrication and machining of heavy and complex engineering components and assemblies for mining applications. Our vast workshops, situated in the industrial heart of Sheffield, UK, offer facilities that are unique in Western Europe, in terms of capacity and capabilities.
Heavy engineering components for mining projects
The company handles large turnkey projects, utilising its expertise in hydraulics, controls, engineering, installation and servicing, and has the capability of moving individual structures weighing up to 350t.
DavyMarkham's overall objective is to satisfy customer demands in a timely and cost-effective manner, without compromising on quality or safety.  We have the ability to handle single lifts of up to 350t and assemblies over 1000t.
We provide a one-stop-shop, including design, fabrication, machining, assembly, stress relieving, shot blasting, refurbishment and painting.
Design, manufacture and installation of double-drum production hoist at Laronde Mine, Sudbury, Canada.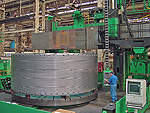 Machining of a hoist drum barrel in Canada.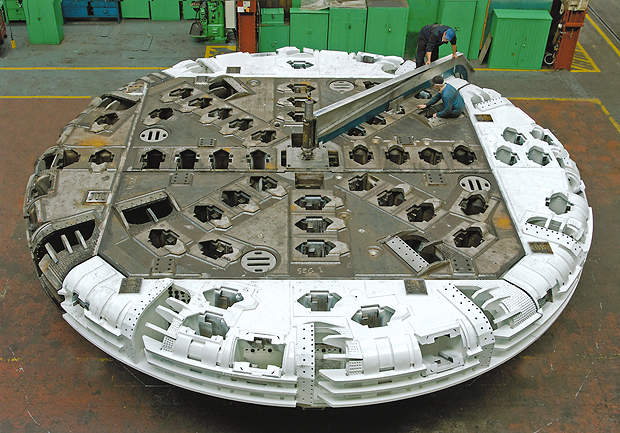 Manufacture of 10m diameter, 226t cutterhead part of Veligonda tunnel boring machine in India.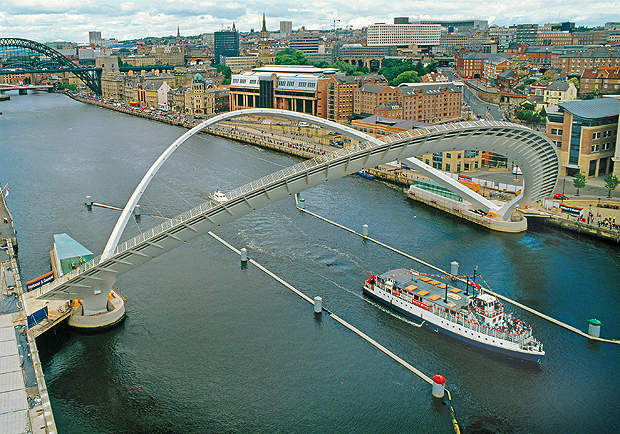 Mining hoists and winches
DavyMarkham produces a wide range of hoists, winches, sheaves and other equipment for the worldwide mining industry. These include friction, single drum, double drum, blair and sinking hoists, stage winches, haulage units, specialist winches, head sheave assemblies and pneumatic transportation systems.
DavyMarkham has manufactured more than 300 hoists of all types and sizes. We have the capability to provide:
Full turnkey project service from feasibility and design to commissioning
Manufacture of equipment, refurbishment and renovation projects
Installation
Ongoing service inspection and support
Geared and direct drive mining hoists
In collaboration with an approved electrical supplier, a complete hoist can be supplied with either geared or direct drive.
Mining hoist control and braking systems
Control and braking systems can be custom designed to meet local conditions and customer preferences. Control and braking systems include:
Manual control
Automatic control
Inching or jogging control
Calliper brakes
Disc brakes
Regulated brake control
Mining hoist repairs and refurbishments
As well as supplying new equipment, DavyMarkham specialises in hoist repairs and refurbishments to improve safety, reliability and capacity. Improvements and options include:
Multiple line brake systems
Fast brake application, reducing dead time
Retention of safe braking levels in single component failure mode
Improved operational monitoring
Optional regulated braking
Automatic brake control
Other hoist components and systems which can be replaced or refurbished include auxiliary drives, new drum shell plates with helical, spiral or double crossover grooving, main drive gears and bearings.
Head sheaves, deflecting sheaves and return sheaves
DavyMarkham designs and manufactures head sheaves for drum hoists, ground-mounted friction hoists, deflector sheave assemblies for tower-mounted friction hoists and return sheaves for haulage units and conveyor systems.
The use of inserts provides the advantages of giving longer pulley life and improved rope management, ensuring that rope slip does not occur during emergency braking.
Hoist and winch engineering services
As part of a wider range of engineering services, DavyMarkham provides a full design service, hoist calculations, finite element analysis (FEA), feasibility studies, mechanical, hydraulic and electric specification, project management as well as ongoing product development.
The Sheffield plant is one of the world's leading suppliers of mine hoists and associated equipment. We supply friction, single drum, blair, and sinking hoists, as well as stage winches and haulage units. We can also provide:
Specialist winches
Head sheave assemblies
Pneumatic transportation systems
Inspection
Emergency repairs
Service and maintenance
Tunnel boring machines and equipment
DavyMarkham has built upon the company's expertise in building tunnelling machinery for the Channel Tunnel, London, Paris and Moscow metros, and other major tunnelling projects.
DavyMarkham is a partner suppliers of tunnel boring machine components (TBMs) for the leading worldwide tunnel boring machine designers. DavyMarkham fabricates OEM and spare parts for tunnel boring machines and other mining and tunnelling ancillary parts such as tunnel shields, tunnel roadway supports and cutting heads.