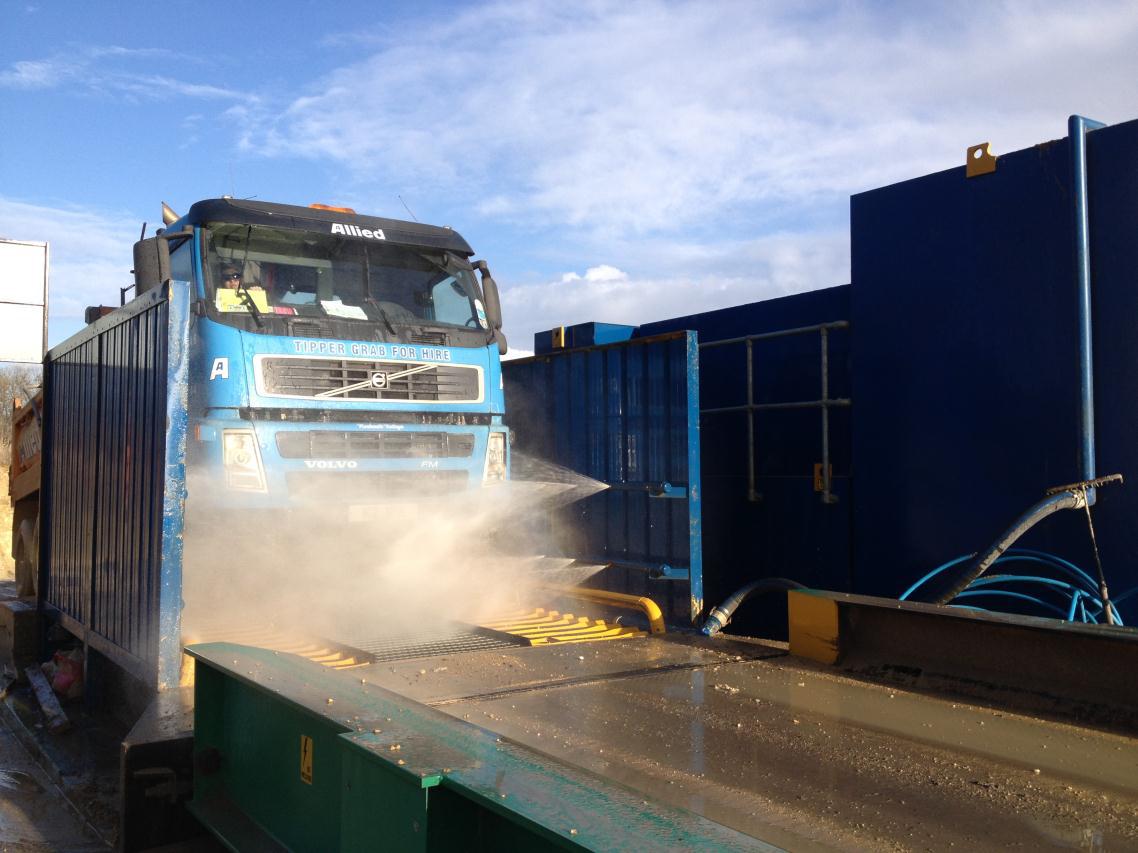 Wheelwash is continually developing its palette of wheel cleaning products to make them more energy efficient and environmentally friendly.
The latest initiative sees the introduction of an inverter driver to power the main wash pump in our Rhino Multi and Powerwash systems.
Customers benefit on a number of levels thanks to the inverter. Firstly, it reduces the amount of power required to operate the pump, as it never draws more power than its running current. This means a smaller cable can be used to power the system, or a smaller generator.
It provides protection to the pump as no start-up spikes occur that can cause damage. This protection improves reliability and prolongs the life of the pumps. From an operational perspective, it provides a fully adjustable wash rather than it simply being off or on full power. This flexibility reduces power and water consumption during times when it is unnecessary to have the unit on full. In fact, by reducing the output to 80% power for 80% of the time, energy costs are lowered by 50%.
Wheelwash general manager Ian Jolly said: "Using inverters is just one of the exciting product developments at Wheelwash. We are undergoing a refresh of our fleet, seeing where we can make improvements and efficiencies so that our customers get even better perfomance and see operational cost savings."
Inverters have been available as an option to date, but will now be installed as standard on all new Rhino Multis and Powerwashes.
---
Image: Flexible washing options reduce power and costs. Photo: courtesy of Wheelwash.