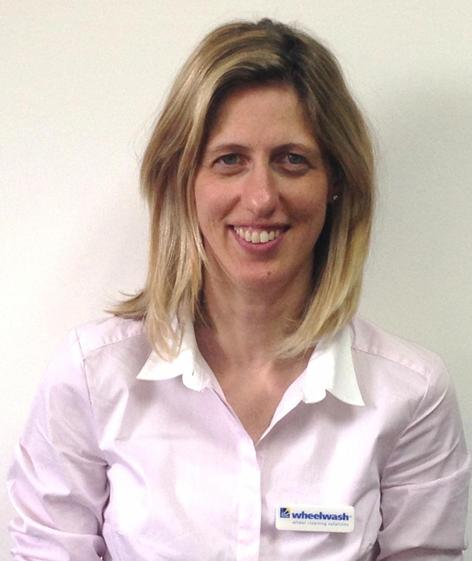 Wheelwash is pleased to introduce the newest member of its team, Christina Duarte. Christina has been appointed export business development co-ordinator after consulting with Wheelwash for the past four months on export matters.
British-born Christina has recently returned to the UK after living in Madrid, Spain, for the last 12 years. Latterly, she worked as a project manager with Caterpillar in its trucks and diggers division.
Christina has significant experience in capital equipment and in researching export opportunities in South American markets; two areas of specific interest to Wheelwash.
Wheelwash general manager Ian Jolly said: "We're delighted that Christina has joined us to spearhead our export campaigns."
"We have had some success in Chile, Peru and Suriname, in recent years and wanted to devote some more resources to developing business in this region. We found that Christina's knowledge, experience and language ability provided the perfect match to our business needs."
Christina has already been involved in quoting some large projects in the mining and quarrying industries in South America, and will be working on developing relations with Wheelwash's in-country agents.
---
Image: Wheelwash export business development co-ordinator Christina Duarte. Photo: courtesy of Wheelwash.
A top of the range machine with unbeatable performance, the Powerwash is purpose-built for a...