Western Tire Recyclers is the industry leader for certified off-the-road (OTR) tire recycling. Founded in 2009, the company provides complete tire recycling services to the mining industry. Western Tire Recyclers has developed equipment and systems to handle all sizes of OTR tires, no matter how big, and specializes in the recycling of giant OTR mining tires.
Based in Utah, Western Tire Recyclers is central to all mining companies with operations in the Western United States, Western Canada and Mexico.
OTR tire recycling
With the experience and commitment to handle large volumes of giant OTRs, Western Tire Recyclers fills the need for a reliable tire recycler to handle all of the scrap tires produced by today's mining companies. By utilizing a variety of specialty equipment, Western Tire Recyclers can turn scrap OTRs into a variety of valuable products, including:
Premium rubber mulch, which is highly sought-after for playground surfacing
Mulched water tanks, which are popular with farms
Recycled rubber buffings
Liability-free tire disposal
Liabilities associated with the improper disposal of OTR tires are of great concern to mining companies. Western Tire Recyclers takes this liability very seriously, and has developed a unique system that meets these needs.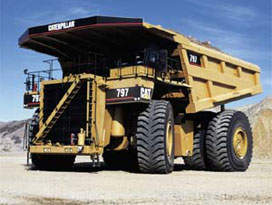 Western Tire Recyclers provides certified off-the road (OTR) tire recycling services to the mining industry.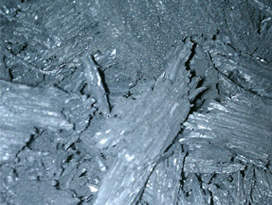 All scrap tires are recycled into a premium rubber mulch, unlike some companies that repair and re-use tires.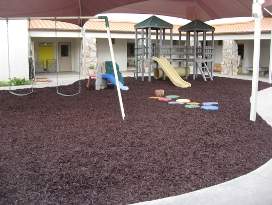 The mulch is highly sought-after for playground surfacing.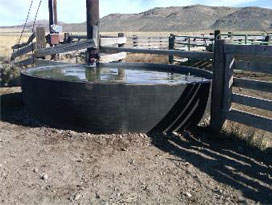 The rubber mulch can also be turned into water troughs for farms.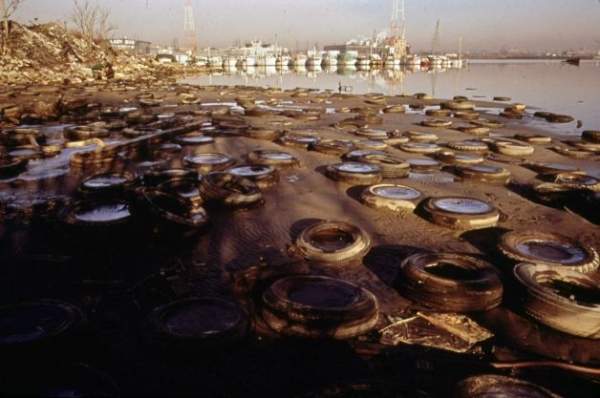 Western Tire Recyclers ensures you avoid the liabilities associated with illegally dumped or re-used tires.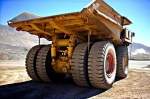 The company has developed specialist equipment to handle giant OTR tires.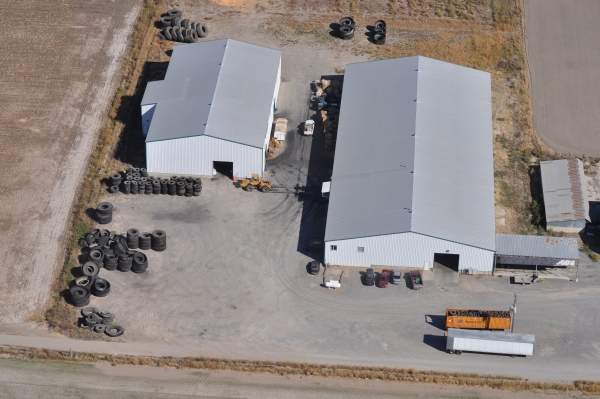 Recycling is undertaken at our Utah-based facility, which customers are welcome to visit at any time.
Unlike some companies, Western Tire Recyclers does not salvage or repair tires. All tires are processed regardless of their size or their condition.
By using Western Tire Recyclers to handle your scrap tires, you be sure that you are not being exposed to any liability. No tires end up in back in service or abandoned illegally.
Unlike some competitors, we also do not ship whole tires to ranches for water tanks. This is a huge liability to the mine as too many things can go wrong when your whole tires are shipped to points unknown. By processing all tires in one location, only finished products are shipped out to customers.
To ensure compliance, we give all customers a certificate of recycling with each invoice.
Collection of tires for recycling
While customers are welcome to ship tires to us, we recognize that this is not possible for many companies.
Instead, Western Tire Recyclers can collect your tires. We use one highly trusted trucking company for this service, and their experience hauling giant OTRs means all work is undertaken quickly, safely and efficiently.
Tire recycling facility visits and audits
All of our customers' tires are processed in one location, meaning performing audits of our recycling system is very easy. Western Tire Recyclers has an open-door policy and welcomes visits from customers at any time. Many of our customers undertake regular audits to ensure their tires are being handled properly.
Green initiative for mining companies
Western Tire Recyclers can help any mining company 'be green' by reducing their waste stream. Tires that would have been sent to a landfill or buried at the mine can now be turned into high-quality rubber mulch that is a valuable material for a wide variety of applications.
Clearance of scrap tire stockpiles
When we start working with a mining company, it typically has a large stockpile of scrap tires that needs clearing. In this situation, Western Tire Recyclers will develop a collection schedule with the client that typically starts with frequent collections, and then settles down to a pace that matches the client's tire output. By doing this, the stockpile is effectively cleared, and the client avoids have large piles of tires at the site.
About Western Tire Recyclers
When founders Rob Stokes and Ryan Trapp established Western Tire Recyclers, they had to develop a sustainable recycling system and reliable equipment for use with heavy tires, as well as develop a market for the end products.
Having achieved this, they are still growing the company and have developed in such a way that large orders can be easily taken on and managed. The company recycles around 6.4 million pounds of tires each year, and has the ability to triple that simply by adding shifts. Additional site infrastructure means that further growth can also be easily achieved.
Since its establishment in 2009, the company has recycled over 22.5 million pounds of OTR tires.
Western Tire Recyclers offers very competitive rates and will be happy to offer a proposal for your tire recycling needs. To find out more about the company's services or to make an enquiry, please contact us using the details or form below.