Tianjin Jiufeng is the largest manufacturer of tyre protection chains in China. The company sells more than 20,000pcs of tyre protection chains each year. In China, the company owns more than 70% of the market share and has over 300 distributors for its products.
Heavy-equipment tyre protection chains
Tianjin Jiufeng's tyre protection chains are ideal for mounting on heavy equipment such as wheel loaders, scraper and heavy trucks for the purpose of resistance of thrust, breakage and wear.
High-quality tyre protection chains are extremely important for heavy equipment that works in poor conditions. Examples of this include the mining industry, brickfields, slag operations, steel plants, glass and tile works, quarries, tunnel construction sites, and road and dam construction sites. Tyre protection chains increase tyre life by reducing maintenance and repair.
Tianjin Jiufeng can often deliver tyre protection chains within two or three weeks to most countries. Don't have your equipment down for months waiting for replacement tyres; safeguard your tyres now with Tianjin Jiufeng's high-quality tyre protection chains.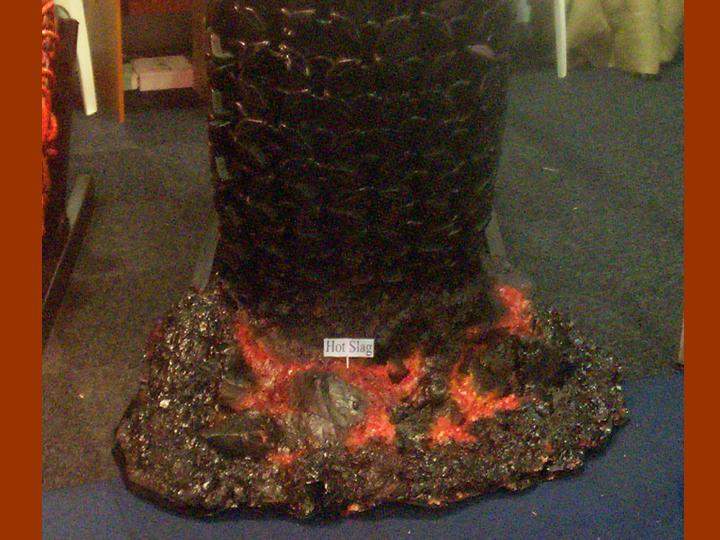 Tyre protection chains for use on fires.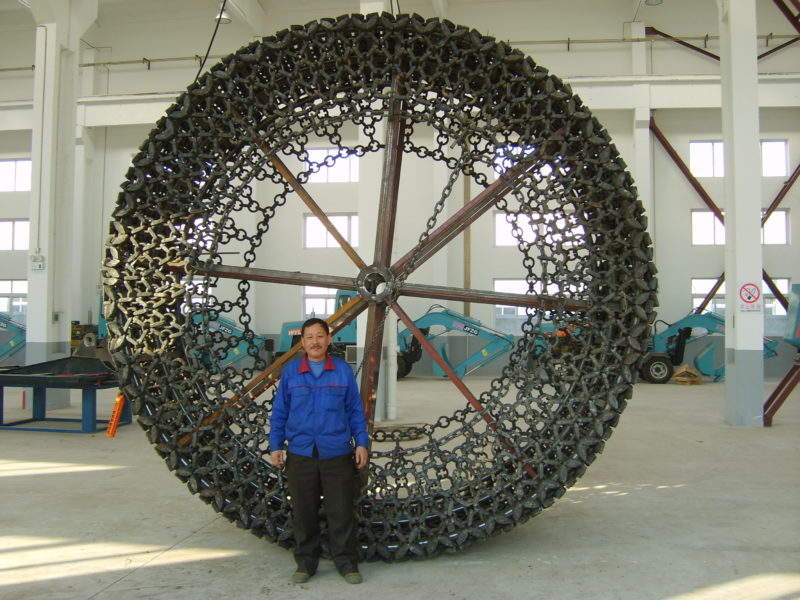 The tyre protection chain Tianjin Jiufeng produced for 65/65-57 tyres.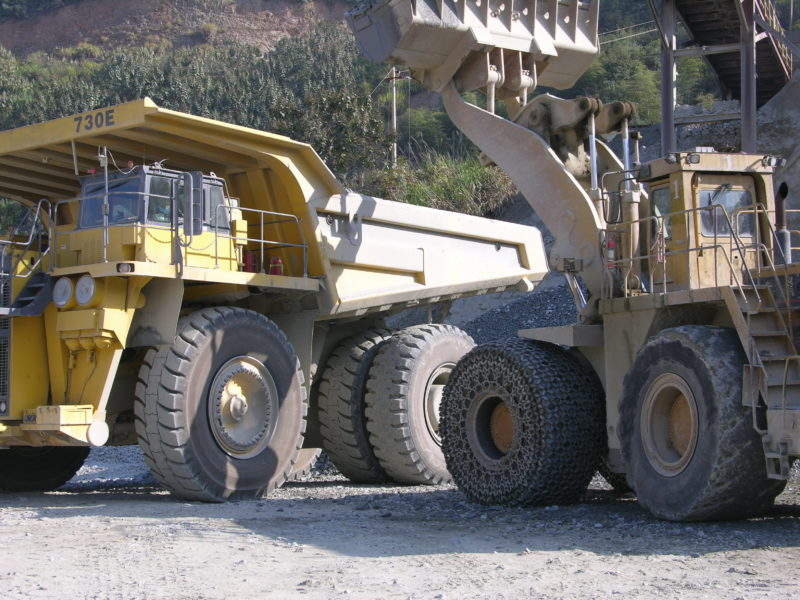 Tyre protection chains for use on rock.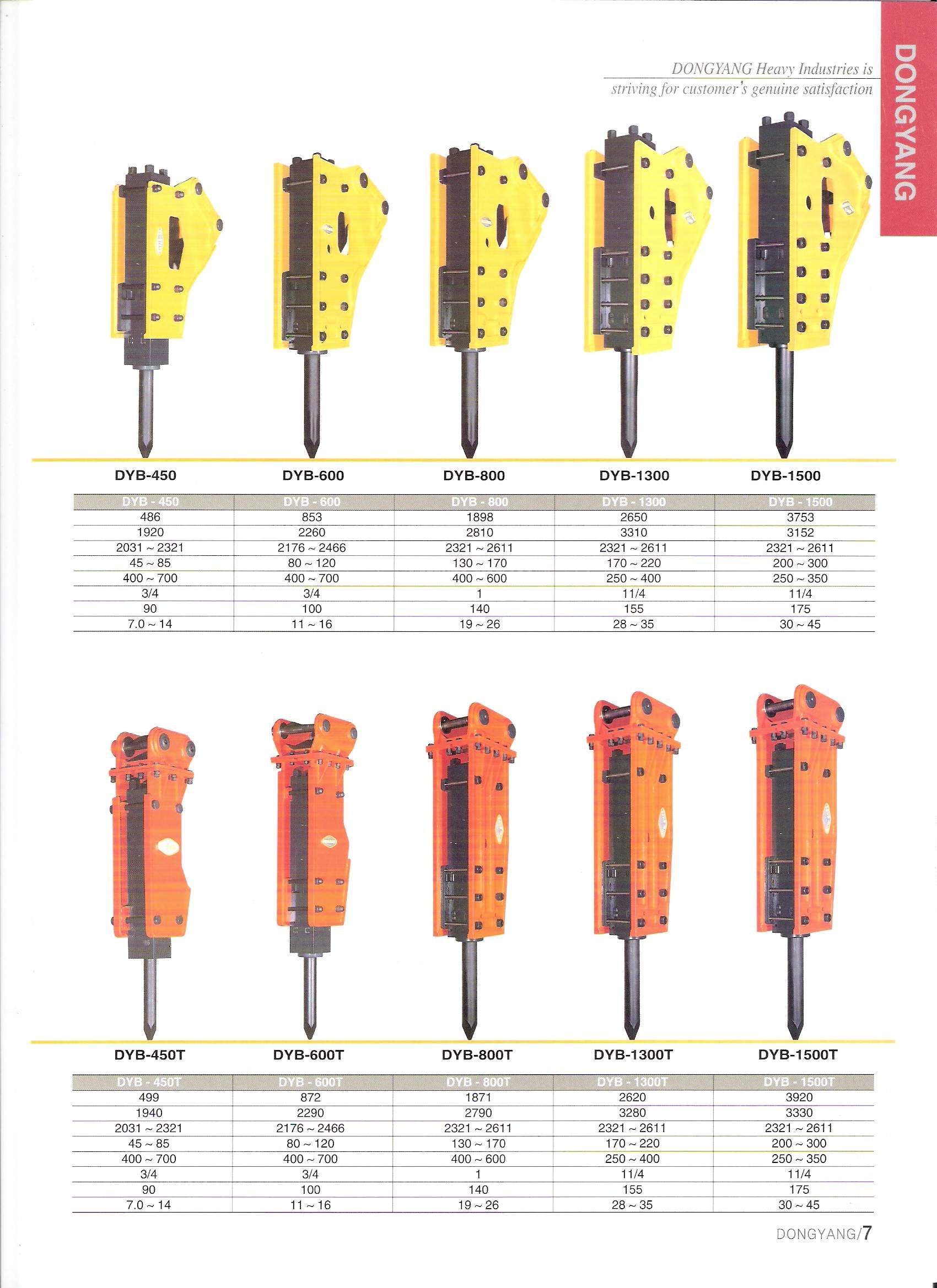 DONGYANG silent series hydraulic breakers are upgraded, cost-effective models that maintain the strong points of side-type and top-type models.
Rugged tyre protection chains
Rugged tyre protection chains from Tianjin Jiufeng enable equipment to work in the worst conditions. Sometime they are called 'tyre armour'.
The company's tyre protection chains are available for the full range of tyre sizes, from 17.5-25 to 58/85-57.
Hydraulic breakers
DONGYANG hydraulic breakers mount on excavators, wheel loaders etc., and work across a wide range of applications. By maximizing demolition power and durability, DONGYANG hydraulic breakers will ensure higher working efficiency at construction sites.
Advantages of DONGYANG hydraulic breakers include:
Optimal design
Harmonized combination of hydraulic oil and N2 gas
Minimized internal torque for long life expectancy
Low maintenance and less components
Maximized operating efficiency
Environmentally friendly system
More impact power
Three type of breakers are available: silent type, top type and side type
The chisel's diameter can range from 68mm to 155mm
High performance and low cost equipment
ISO-certified manufacturing process
Tianjin Jiufeng's tyre protection chains and hydraulic breakers have been proven to be cost effective and reliable worldwide, due to our patented and specialised ISO9001 certified manufacturing process.