The pewag group has over 500 years of manufacturing expertise in chains, combined with technical know-how and the application of state of the art technology. Our tyre protection chains are widely used in the mining industry.
High-quality tyre protection chains for mining vehicles
The new pewag basic series contains the new link generation pewag tyro. The great performance and highly attractive price of this product assures excellent cost efficiency especially on small mining machines and for users of low-cost tyres.
tyro is 100% manufactured in Austria to the high-quality standards of pewag. The main focus of the basic series are all customers working in soft to medium hard environment and using S-L equipment – with tyre dimensions up to 45/65-45.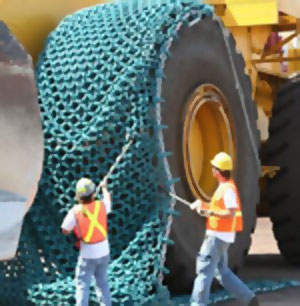 pewag provides tyre protection chains for mining vehicles.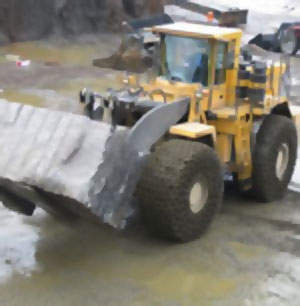 We provide high-quality chains for small machines, high-performance chains for tough environments, and some of the world's strongest chains for abrasive conditions.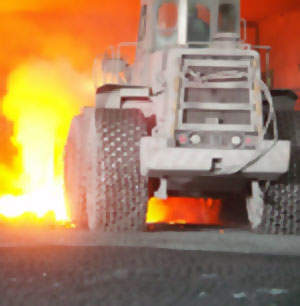 pewag tyre protection chains are used by tunneling and open-pit and underground mining companies.
Out tyre protection chains provide lower direct hourly operating costs.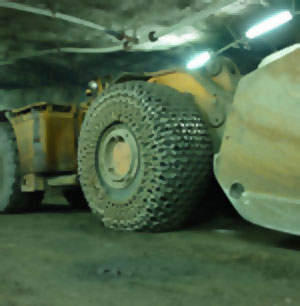 We offer tyre chains for seasonal use on ice and snow as well as for continuous use on slippery and muddy ground.
High-performance tyre protection chains
The pewag professional series includes the wide link range of our most reliable and long-term successful tyre protection chains such as the pewag compact, pewag granite and pewag spike.
The pewag professional series is mianly aimed at all customers using XS-XXL equipment (up to LeTourneau 1850, WA 1200 or CAT 994) in soft to hard rock, steel plants and on any really tough applications. These chains also provide an optimum solution for all users who require traction (and sufficient protection) on ice, snow and any other slippery or muddy terrain.
Strong tyre protection chains for wheel loaders
The new pewag premium series comprises the latest link generation, pewag tycoon, and the highly successful link, pewag ringstar. The main focus of the pewag premium series are users of XXL equipment such as world's largest wheel loader, LeTourneau 2350, and those who are working in the toughest and most abrasive conditions as found in open-pit and underground mining, quarrying and many other applications.
The pewag tycoon link range is a completely new development and the result of our continuous R&D program based on the experience of 500 years of chain manufacturing.
Tyre protection chains for open-pit mining vehicles
Large-scale open-pit mining operations, owned by renowned international companies, are choosing pewag as their reliable and innovative partner for the protection of their tyres.
From low surface tunnelling to deepest level mining at 4,785m, pewag tyre protection chains keep underground operations going. pewag chains are used with a wide range of highly specialised equipment like loaders, shuttle cars, scoops and others, for both protection and traction.
Tyre chains for quarrying, traction, slag and scrap
Quarries are the largest group of users exploiting all kind of materials, from aggregates to ornamental rock. Their very specific and numerous requirements are fully covered by pewag's wide range of chain solutions.
Where slag and scrap are concerned, very high temperatures, liquid steel slag, large and solid scrap piece and concrete driveways mean tough working conditions. pewag's answer to this is reinforced, highly wear-resistant and customised tyre chain designs.
pewag chains ensure that mining operations keep on rolling. A great diversity of machines can be chained such as loaders, dozers, graders, dump and service trucks. Tyre chains are also available for seasonal use on ice and snow as well as for continuous use on slippery and muddy ground.
Low-cost tyre protection chains
Out tyre protection chains provide lower direct hourly operating costs. The benefits include:
Multiplied tyre life – significant reduction in tyre costs
Predictable service life of chains and tyres – accurate budgeting at lower costs
Minimised down-time due to tyre failure – maximum equipment availability
Improved stability, increased traction and better penetration for digging and break-out with increased productivity in tonnage per hour
Optimum tyre protection – reduced tyre maintenance
Protection plus traction with chain use – safe operation even in worst conditions (on rock, fire and ice)
Tyre protection chain services
Technical assistance and repair by chain experts
Training in chain handling (mounting, correct tensioning, repair, adjustment, dismantling, etc.)
Inspection calls including performance reporting
Availability of spare parts
Special tools and accessories facilitating chain handling and maintenance
Manuals and relevant risk assessments