Heuver Tyrewholesale has more than 45 years of experience in tyres for earthmoving equipment. Each year, 1,200 containers with tyres arrive in Hardenberg; on average, we have 60,000 tyres in stock for a variety of sectors. Thanks to our dedicated team, which boasts 230 people, we are able to distribute this huge quantity of tyres, maintain contacts with customers and ensure that they receive their tyres on time.
No matter which tyre you choose, you are guaranteed that it will be competitively priced and high quality. In addition, tyres will be delivered quickly – within 24 hours if possible. Standing still costs money, which is the underlying principle in the services we offer you.
Because we acknowledge your need for fast solutions, we have huge stocks of many different tyre sizes. If we don't have the tyre you are looking for in stock, we will find it as quickly as possible. We are proud of our work and our company, and this is reflected in our enthusiasm. We try to express this on a daily basis; we firmly believe that a partner in business can effectively combine product knowledge with a caring human approach. You will notice this in everything we do, and we will not settle for anything less.
Shovels, graders, scrapers, telescopic cranes, articulated or rigid dumpers: we can offer a suitable solution for every machine and every purpose. We offer the widest range of earthmoving tyres in Europe.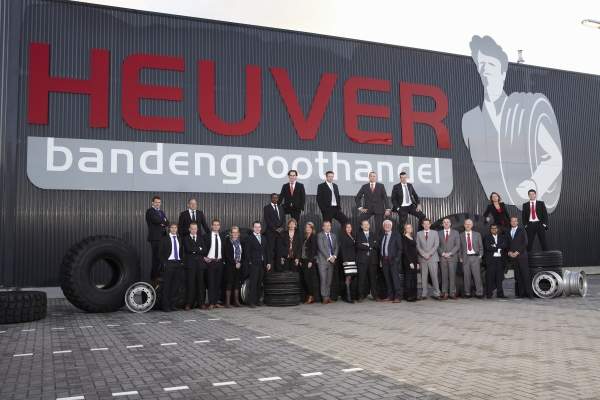 Heuver Tyrewholesale has been supplying tyres for earthmoving equipment for over 45 years.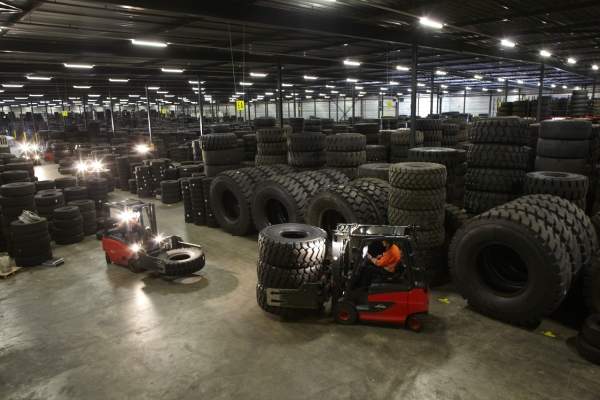 The company maintains huge stocks of tyre sizes to provide delivery within 24 hours where possible.
We offer the biggest range of earthmoving tyres in Europe.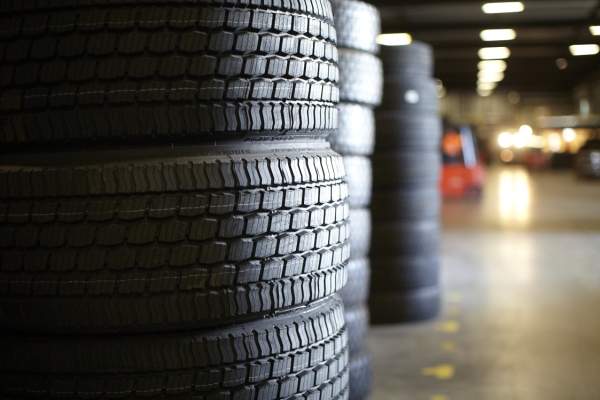 Leading brands such as Michelin, Bridgestone and Goodyear are available as new earthmoving tyres.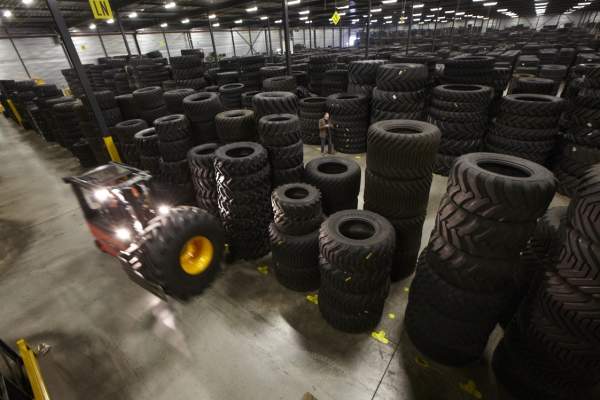 Other types available include industrial tyres, which are ideal for reach stackers, container handlers and straddle carriers.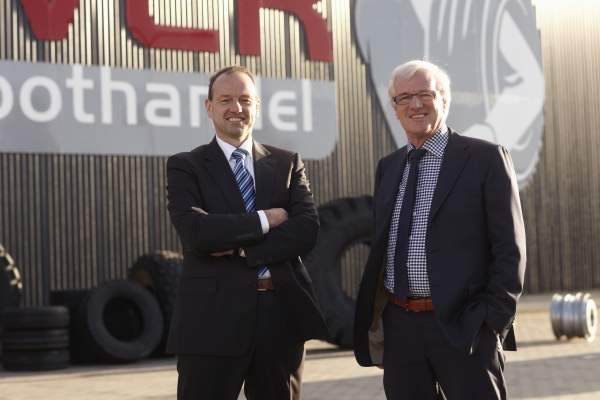 The company places great importance on customer support, and will be able to provide advice and assistance as required.
New and used earthmoving tyres
We are able to offer you new and used tyres. As far as new tyres are concerned, we offer leading brands such as Michelin, Bridgestone and Goodyear.
Or you can also select from our own renowned brands, Aeolus and Maxam, which are always in stock. Our specialists take great pleasure in helping you to find the best solutions. You can use the comprehensive information we provide to make the right choices and realise many benefits.
Reliable, high-quality remoulded tyres
If you are looking for remoulded tyres, then we recommend our house brand Maxfield. Maxfield tyres are available in dozens of different versions, have an excellent reputation and combine reliability with high quality and strength. In order to remould tyres, we also purchase suitable casings. Casings are only considered for remoulding after thorough inspection, ensuring our remoulded tyres are of the highest quality.
Of course, you can also bring your own casings to have them remoulded. Depending on the specifications, the tread will be renewed using the desired rubber type, tread thickness and profiling. We will come and collect your casings, renew them and then return them as remoulded tyres.
Industrial tyres for reach stackers, container handlers and straddle carriers
Our company is also the perfect partner for industrial tyres. For machines such as reach stackers, empty container handlers and straddle carriers, we can offer you both radial and diagonal tyres from A-brands such as Michelin, Bridgestone and Goodyear. Our own imported brands, Ecomega and Altura, are also part of our industrial tyre range.
Multi-purpose tyres (MPT)
One of the special segments in the range is MPT (multi-purpose tyres), which are tyres for mobile diggers, loader / digger combinations, bobcats, mini-loaders, etc. This requires a lot of diversity. We only supply new tyres in the MPT segment. Our core range consists of Dunlop, Continental and Alliance.
Online 24/7 tyre ordering
You can access our entire range 24 hours a day, seven days a week. Orders can be placed easily at any time of day – whenever it suits you best. The website has an optimised search engine to make it easier to find the products you are looking for. All promotions we have are also available online, so you never miss out.
The online checkout has been optimised to ensure your order is placed in a quick, easy and safe manner. Last but not least, a specialised mobile version is also available for access from a mobile phone.
Bonus points from online tyre ordering
In addition, you earn bonus points for every order placed via the webshop, which you can use to save for over 1,000 different gifts, ranging from garden tools to LCD and 3D TVs. This only applies to orders placed via our webshop or mobile shop.
All your orders can be easily accessed on the website. Once you have logged in, you can request overviews and invoices for all orders placed at Heuver in the past. This will also include all telephone orders, which means you are given the most comprehensive overview possible.
To find out more about Heuver Tyrewholesale's range of products, or to make an enquiry, please contact us using the details or form below.