Gummiwerk Kraiburg
Tyre Retreading

Address
Webersdorf 11,
A-5132 Geretsberg,
Other,
Austria
Phone
Kraiburg have been producing quality retreading materials since 1965, although the company was founded in 1947. Years of experience in the market have made us the industry leader in many countries, as well as specialists in all areas of application. These include asphalt, scree, gravel and sand, in cars, trucks, industrial vehicles and earthmovers.
The retreading of earthmover tyres requires very specific know-how. This is due to the fact that high demand frequently leads to supply bottlenecks in the earthmover tyre industry. Different retreading procedures are called for, depending on the conditions of the retreading plant, economic factors and other variables such as casing availability.
PRECURE TYRE RETREADING
Precure retreading makes it possible to provide completely different tyre dimensions with various patterns and cure them in an autoclave. The advantages of this process are that it doesn't require big investments, and, unlike mouldcure retreading, the relatively low temperatures involved put the minimum amount of strain on the tyres and their sensitive casings. This means that precure retreading sets your tyres up for a long and productive second life in the toughest of real world conditions.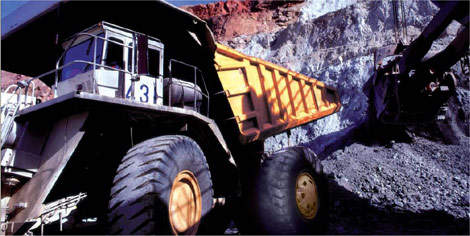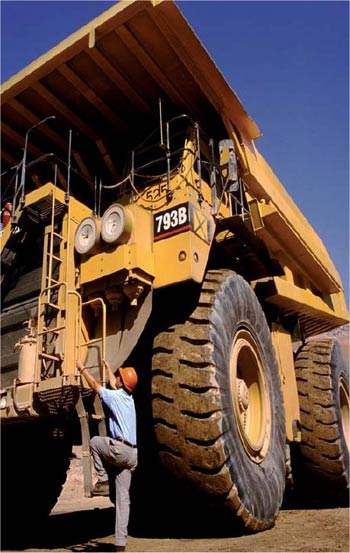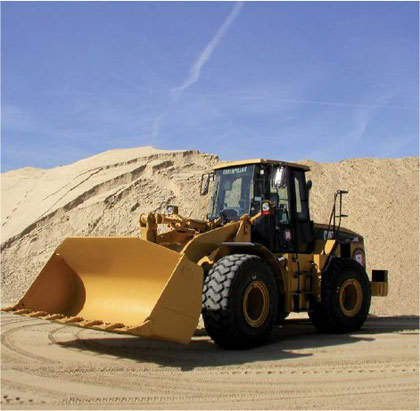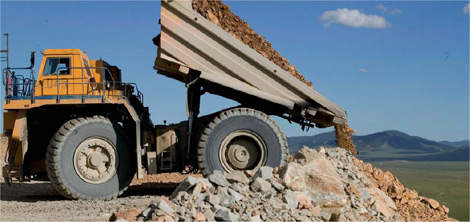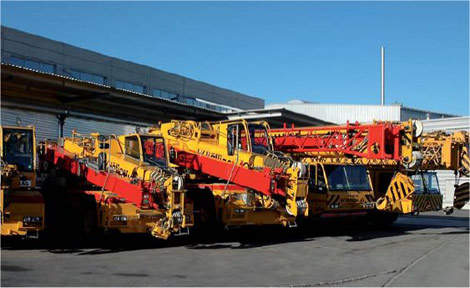 MOULDCURE TYRE RETREADING
Mouldcure retreading involves an uncured tread on the pre-treated tyre. The corresponding pattern is subsequently created during vulcanisation in the heating mould.
SMOOTH AND GROOVE TYRE RETREADING
During smooth and groove tyre retreading, the pre-treated tyre is completely covered with an uncured compound. The required pattern negative is cut out with a special knife before the vulcanisation in the autoclave.
A lengthy second tyre life is the foundation of our success within the mining industry. In addition to utilising tried and tested quality Kraiburg materials, you can also call on our technical expertise. Kraiburg will help you to:
Plan and design the retreading plant
Purchase and install the machines
Train the employees
Logistics expenses also affect successful earthmover retreading. If casings are first inspected, selected and cleaned on site, then no unnecessary transport costs are incurred for unsuitable casings. This method ensures that only those tyres that are suitable for retreading make it into the retreading shop.
RETREADING CASINGS STORAGE AND INSPECTION
A high-quality manufacturing process is also important to a retreading plant. Kraiburg offers competent assistance with this process, as we understand the importance of casing treatment to tyre life.
We ensure that casings are properly stored and intensively re-inspected before entering the manufacturing process. Casings are buffed, repaired (if necessary), given a rubber compound and the new tread is bonded to the casing during vulcanisation in the heating press or autoclave.
Whether for use in opencast or underground mining, quarries or road building, Kraiburg guarantee your tyres a long second life, meaning more profit for your company.
GUMMIWERK KRAIBURG AUSTRIA
Webersdorf 11
A-5132 Geretsberg
Other
Austria



Telephone Number




Fax Number




Email Address