The prices of tires are increasing day by day and, with the help of quality re-construction, tires scrapped for one reason or an other can be made road worthy once again, saving thousands of dollars.
Aslean International Tires is a specialist and technological leader in the tire reconstruction industry.
Tire re-construction process
Typically, expensive tires become unserviceable due to an injury and small cuts. These tires can be made road worthy by spending a small amount to repair them and therefore saving money. Aslean International Tires provide this service at very competitive rates and offer the following features during the re-construction process.
Hardness of the tire: Before carrying out the inspection / deduction of cuts, hardness of the tire is checked with the imported machine that indicates the remaining shelf life of the tire after repair.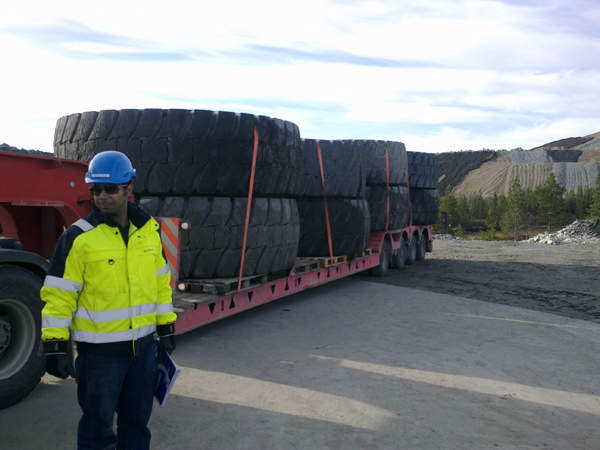 Aslean International Tires is a specialist in the tire reconstruction for the mining industry.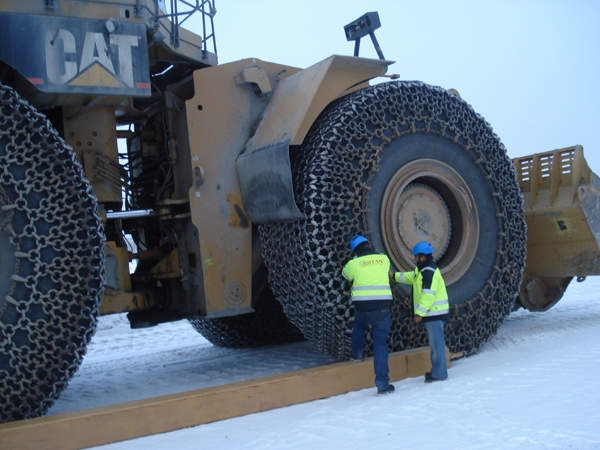 We offer tire reconstruction for all types and sizes of tires and tubes for all mining vehicles.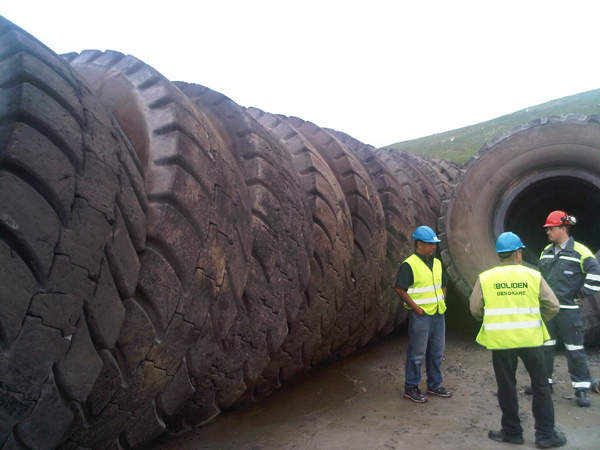 During the reconstruction process, hardness measurement, washing and visual inspection is carried out on all of our tires.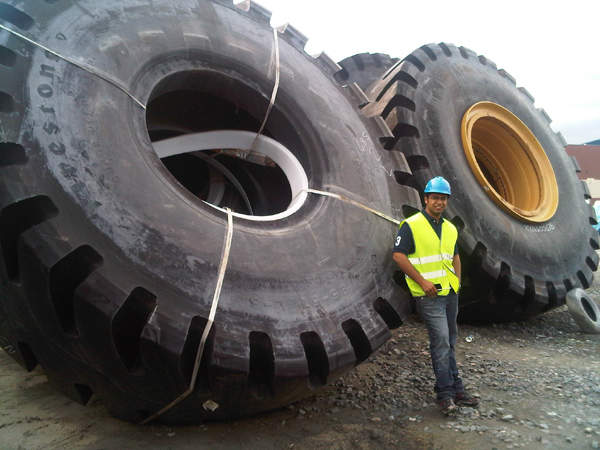 We also offer grinding, reconstruction and fixing services on all of our tires.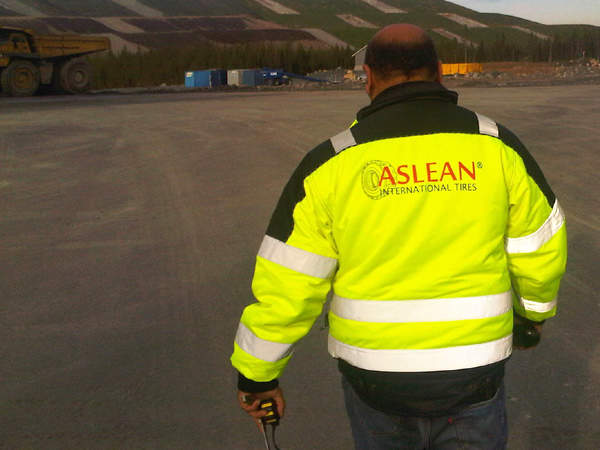 Aslean International Tires offers tire re-grooving of all types and size of tires.
Detection of cuts: After visual inspection / checking the hardness of the tire, the tire is then fixed at Tire Spreader and a thorough checking is carried out with the help of modern electric cut detector (imported from the USA). The cut detector indicates all those inner / outer cuts, which are not visible to the human eye. It also indicates the wire breakage of the radial tires.
Material: We use imported materials from the most specialized tire repair material manufacturing company, TAP RAP. Tap Rap uniquely manufactures the best materials for tire repairing.
Guarantee: We undertake guarantee of the repaired area of the tire. If any tire becomes defective from the repaired area within our guarantee period, the same tire or another tire of the very same size is repaired free of cost.
Service: We provide 24/7 service over 365 days of the year. We are also able to reach any site, at any place and wherever our services are required.
Re-construction for earth moving equipment and off the road tires
Aslean International Tires offer tire reconstruction for all types and sizes of tires and tubes, including passenger cars, light trucks, trucks, off-the-road, agriculture sizes and armed vehicle tires.
We also offer tire reconstruction for all kinds of conveyor belts, diesel / petrol rubber tanks, rubber boats and all sorts / shapes of rubber components.
In order to meet emergent needs of our valued customers, we carry out the re-building of tires at site to save precious time for the customer which results in reducing machinery downtime, thus helping the customer to complete the project within prescribed timeframe.
Tire re-treading
Our sister company, who is a part owner of Aslean International Tires, has over 30 years experience in the re-treading field. They are capable of re-treading tire sizes up to 33 rim size, however we can also arrange re-treading of 57 rim size tires. Together we hold a high market share in this field both in Sweden and internationally.
Tire and casings supply
Aslean International Tires also offers both new and used tire supply, as well as the supply of casings.
Tire shop
We import tire / tube patches, tools / equipments and other relevant materials from the world most renowned tire re-constructing material manufacturing companies in Italy, Germany, Brazil and Malaysia.
We are fully capable of establishing a tire shop in remote / hilly areas, are equipped with modern tools / machinery and offer experienced manpower. Our aim is to provide excellent services and resolve your day-to-day problems with best imported materials and highly specialized skills.
Rims and tire pressure sensors
We are the sole distributor of a highly esteemed company who manufactures rims of various sizes and tire pressure sensors. Free samples can be provided for test use when advised.
Please note our only aim is to benefit our customer and solve their problems in the best possible way we can. If given an opportunity we will prove our high standard services. We can solve any problem related to tires and rubber.