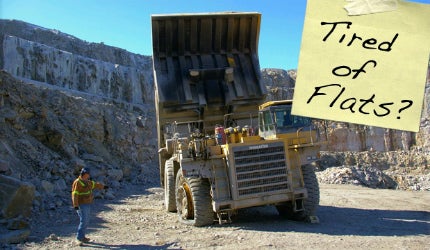 Arnco Pathway has been the recognized world leader of tire flatproofing systems and wheel conditioners for over 40 years. With more than an 85% market share globally, Arnco Pathway Tire and Wheel products can be found in over 62 countries worldwide and have a proven track record with over 460 dealers.
Tire productivity products
As a pioneer in the development of polyurethane elastomers, Arnco's patented tire flatproofing products are specified by the US military, as well as original equipment manufacturers like Ingersoll-Rand, Bobcat, Caterpillar, JLG, Genie, John Deere, CNH, Gehl, Mustang, V.A. Eimco, and a number of others.
Important facts about Arnco Pathway, include: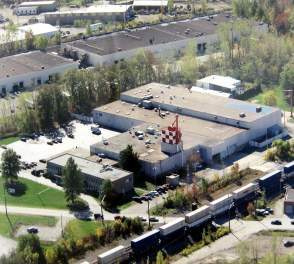 Arnco has its headquarters in South Gate, California, US.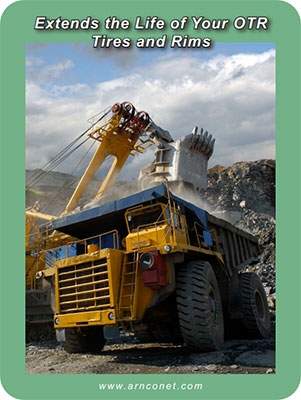 Arnco products extend the life of your OTR tires and rims.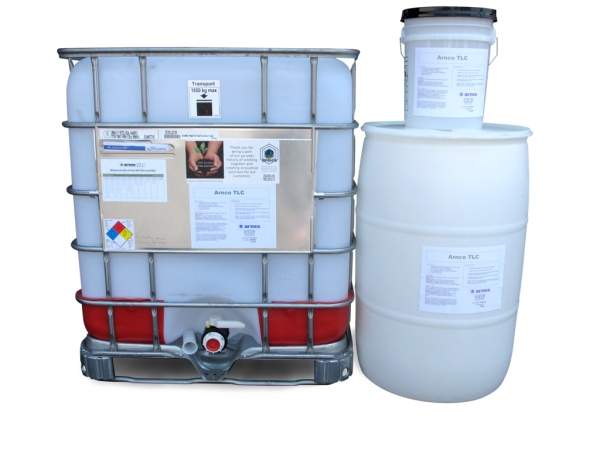 Arnco's packaging options.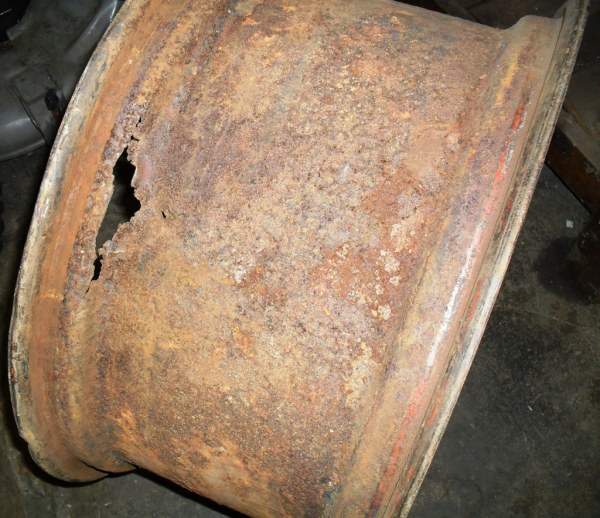 A rusty and cracked wheel.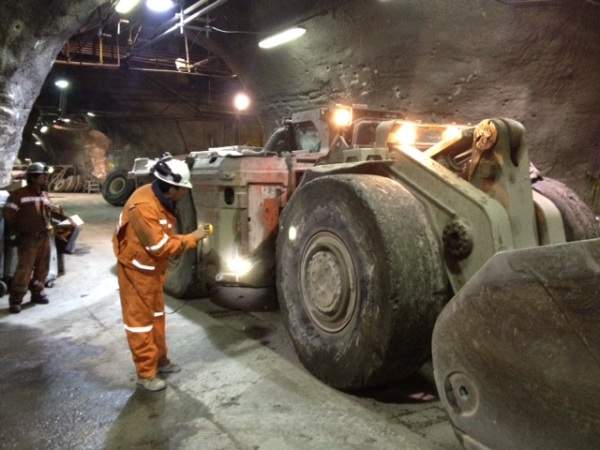 Arnco/Pathway is providing its tire fill and flatproofing products to Chile's El Teniente underground copper mining facility.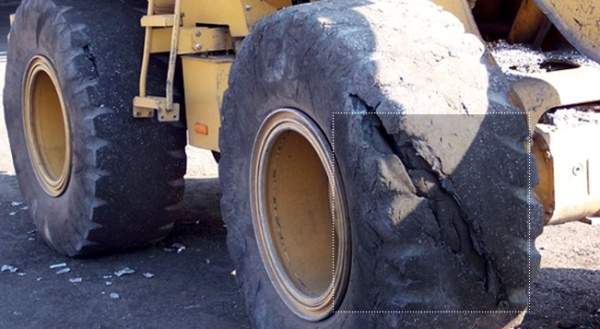 A poly-filled tire still running.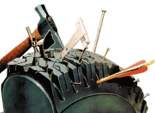 Got flats?
Largest manufacturer of tire flatproofing systems in the world
Sales and technical personnel have on average a minimum of 18 years' experience in working with tires
Largest supporting global dealer network
Multiple manufacturing and distribution locations
Most OE approvals in the world
Working tire partners: Bridgestone, Michelin and Yokohama to name a few
Founded in 1971 in South Gate, California
Polyurethane tire fills
Commonly referred to as foam fill, tire fill, and poly fill, Arnco Pathway's patented products reduce downtime related to punctured tires or flat tires. The liquid polyurethane is pumped into the tire through the valve stem until it replaces all of the air, which results in a solid tire but with a softer ride than a solid rubber tire.
The result is flatproof tires that improve the productivity of equipment.
Tire conditioner and rust eliminator
Since 1971, Arnco flatproofing products have been proven to perform under the worst conditions imaginable, ensuring the longest possible life out of your OTR tires. Arnco now helps to ensure that your OTR rims will withstand the test of time as well with Arnco Pathway TLC, a tire wheel conditioner.
The benefits of Arnco Pathway TLC are:
Prevents rust and will reduce rust over the life of your wheels
Provides tire operators with a faster, easier and more efficient way to dismount large OTR tires, reducing downtime
Environmentally friendly, non-toxic, nonflammable and non-hazardous
Reduces tire pressure loss by preventing cracking and keeping seals lubricated
Keeps tires cool by dispersing heat, therby extending their life
Excellent product quality
20% more active ingredients than the leading brand
A less diluted formula, giving superior performance
Easy installation following our TLC quantity chart
Choose Arnco Pathway as your project today and:
Improve your tire and wheel program
Increase tire and wheel hours onsite
Provide a safer system
Reduce downtime
Decrease labor costs
For more information about flat proofing visit the company's website.