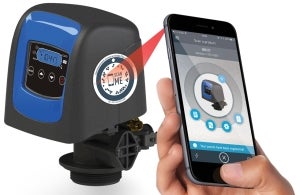 One of the world's leading trade exhibitions on water treatment, Aquatech, will soon be taking place, from 3 to 6 November 2015. Pentair will be in attendance, and will present several breakthrough technologies in water purification.
At Aquatech Amsterdam 2015, Pentair can be found at booth 332 in Hall 1. Two Pentair companies, Advanced Filtration and Water Purification, are both among the global market leaders in their respective fields. They will showcase their latest innovations and technologies for the separation, filtration, treatment and quality control of water and other fluids.
Advanced filtration
Pentair Advanced Filtration has just launched its new Helix flux enhancement technology. In ultrafiltration of high-strength wastewater with tubular membranes, Helix solves the problem of heavy membrane fouling by introducing constant turbulence. The resulting flux enhancement boosts productivity and reduces energy costs significantly. Helix is available on all X-flow tubular membrane modules. The latest addition to this product range, the 12in Compact 75G with high-mechanical strength and high chemical-resistance, was developed for the most demanding tasks in industrial wastewater treatment.
X-line is a revolutionary, pre-engineered ultrafiltration (UF) solution. With maximum flexibility in rack design and a minimised footprint, this unique concept is a complete and ready-to-use water purification system. Its robust design and versatility makes X-Line applicable in a wide range of industrial and municipal filtration operations. Another innovation is Aqualine, developed for pretreatment and as protection for reverse osmosis (RO) membranes. Aqualine is a high-flow microfiltration system with lower capital and operational costs than any comparable conventional system.
Water purification
Pentair Water Purification focuses on residential, commercial and industrial water treatment applications. In many parts of the world, the quality of tap water leaves much to be desired, which allows new products from water purification to be the perfect match for the users daily needs:
The Green RO encapsulated membrane provides an extremely efficient way to produce drinking water of the highest quality at home by saving 50% of water compared with other RO systems
The Fleck 5800 valve Series includes now two new hydraulic bases and a new touch screen timer, for a maximum user-friendliness and versatility
The Evolio softener, drawn to provide the market with a visually pleasing product, owns an innovative salt lid compartment which can be delicately opened with a simple touch
On the e-tools, besides a new EMEA website and several apps, Pentair Water Purification will be unveiling the 'Scan & Service' app. This new concept is based on the technology of augmented reality that allows installers to find out everything about products just by scanning a special sticker on the product with their own smartphone.
Visitors of Aquatech Amsterdam who would like to find out more about these innovations, products, services, and technologies can count on the Pentair water experts present at the fair. Many products, ranging from industrial to residential applications, are also highlighted in frequent presentations at the Pentair booth in Amsterdam RAI.