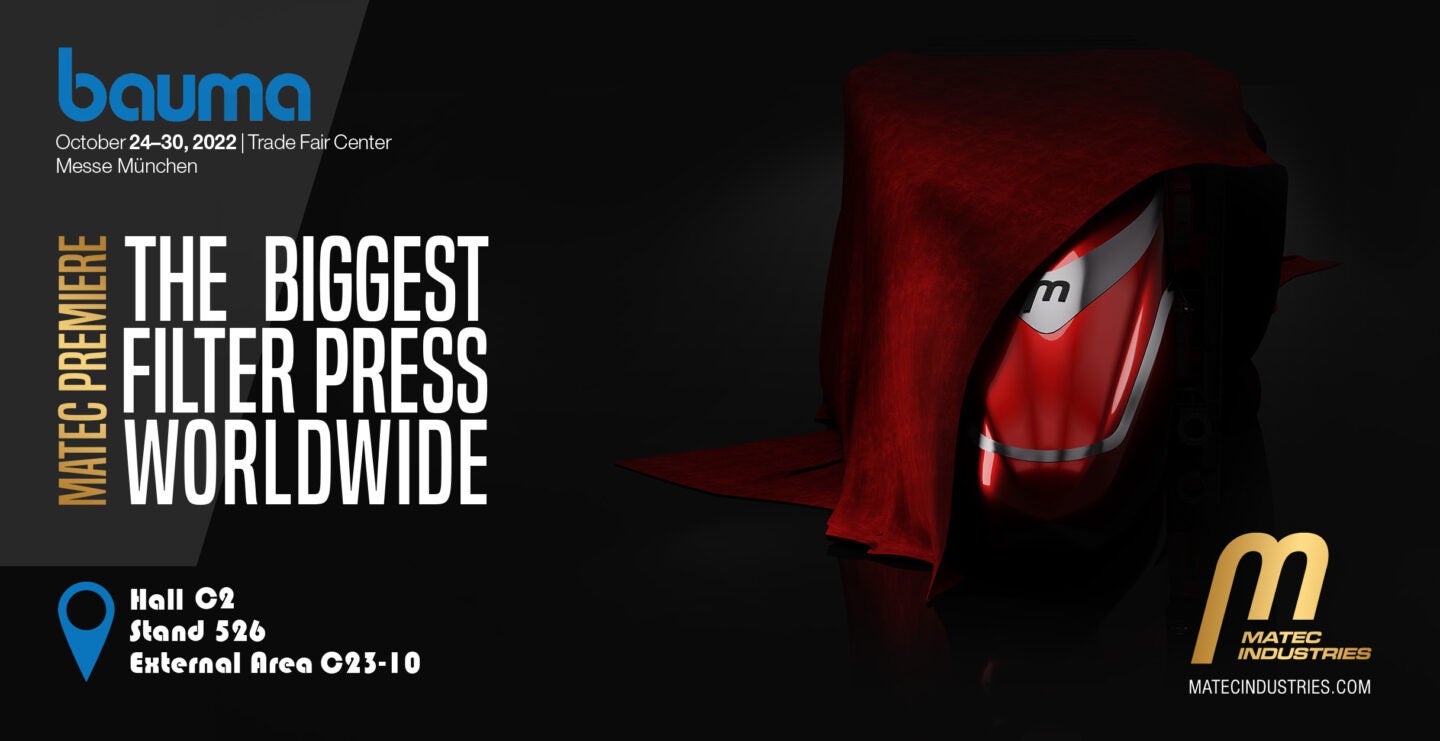 MATEC INDUSTRIES has designed the first filter press worldwide to meet the most extreme requirements in the recovery of materials from different sectors, combining the efficiency of two machines into one product with extraordinary performance.
On October 24th-30th, 2022, MATEC INDUSTRIES will be exhibiting at the BAUMA fair in Munich, Germany, at booths C2-526 and C23.10.
At this magnificent event, one of our new products that will revolutionize the world of filtration will be presented: The TWIN Red Arrow filter press, available in models from 1500×1500 to 2500×2600 and Overbeam, with a minimum of 200 plates up to a maximum of 380. Available with 10-16-21-30 BAR high-pressure technology (HPT).
The advantages offered by the TWIN FrecciaRossa filter press are:
– Reduced cost
– Keep working during maintenance time
– Can be equipped with all Matec accessories
For more information, you can request an appointment at our booths at the BAUMA exhibition, click here or visit our website or email us at contact@matecindustries.com.